A wise man once called April Fools' Day "the worst day of the Internet of the year," and odds are that you'll feel the same at some point on Monday. It's April 1, the day when "don't trust anyone" isn't just a casual motto — one of very few mantras that'll help you retain your sanity.
There, there. It'll be ok. We're here to hold your hand through this terrible day by keeping track of some of the best and worst April Fools' Day jokes on the Internet.

YouTube was actually a contest to find the best video on the Internet

"I encourage everybody to watch as many videos as possible before YouTube deletes everything tonight," Antoine Dodson (of "Bed Intruder" song fame) in a video announcing that YouTube is closing down in order to go through all the videos submitted in the last eight or so years to select the best video on the Internet.
Don't worry though! It's not a popularity contest, folks! "Gangnam Style has the same chance of winning as a video with 40 views of a man feeding bread to a duck" Salar Kamangar, CEO of YouTube, explains.
The nominees for "best video" will be announced starting at 9 a.m. PT on April 1. "This announcement will resume for 12 hours every day for the next two years," we're told in a blog post by YouTube's competition director, Tim Liston.
Meet Gmail Blue: It's like the old thing ... just more blue
"In trying to bring email into the 21st century, we were faced with the challenge," Google project manager Richard Pargo explains in a video, "how do we completely redesign and recreate something while keeping it exactly the same? The answer is Gmail Blue."
We have a difficult time believing that the Gmail team wasn't trying to kick Microsoft a bit over it's upcoming project, codenamed Windows Blue.
Google "Nose" all
How do wet dogs smell? How about victory? And what do ghosts smell like, for that matter? Google Nose, a new Google Search feature, can help you find out. Thanks to over 15 million "scentibytes," you can get a whiff of all the things you want … or even identify scents with "Android Ambient Odor Detection."

Yo-ho-ho-ho, a treasure hunter's life for me!
While on a deep-water dive intended to help expand the underwater Street View collection, the Google Maps team discovered a treasure map belonging to the infamous pirate William "Captain" Kidd. The team has scanned the map and added a "Treasure Mode" to Google Maps, encouraging everyone to work together in order to decipher the map's encrypted symbols.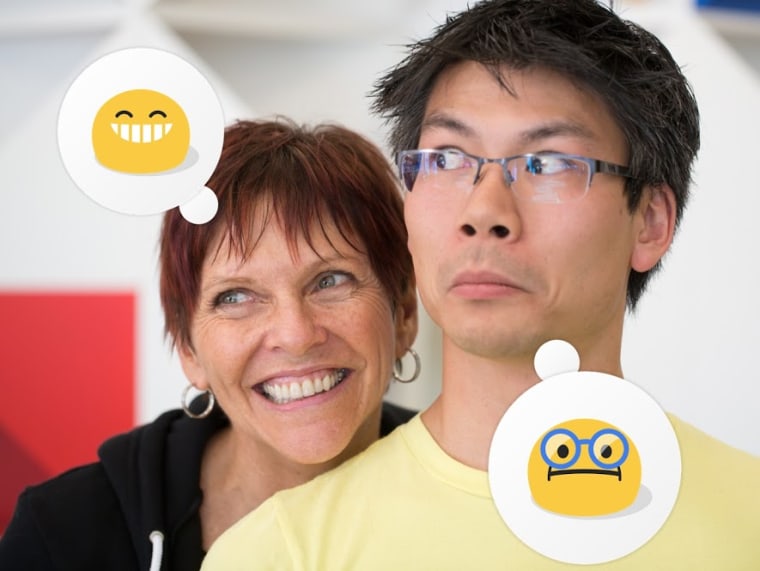 ;)
"We will plumb the emotional depths of everyone in the photo, then summarize their feelings with a beautifully crafted, emotion icon," Erik Murphy-Chutorian, a member of the Google+ Photos team, wrote in a post announcing the new "Your Photos +Emotion" feature.
Clicking a little button on photos uploaded to Google+ will prompt the service to add the appropriate emoticon to the image. Amusingly enough, the algorithm driving this feature seems to recognize cats, dogs, and even glasses correctly (even if it doesn't always get the mood right).
You think that's nuts? Wait until you hear about the next joke...
Zozi, a website which helps you find and purchase experiences, is offering wingsuit lessons guided by flying squirrels. Just be sure to mind all the warnings: "Experience may contain nuts. Epi-pen highly recommended. Keep arms, legs and tail inside vehicle at all times. Squirrel's cheerful mood cannot be guaranteed. Please don't mention chipmunks."

Srry, vwls cst t mch nw
Unless you fork over some cash, your tweets will no longer contain vowels, Twitter tells announced on Monday. "Everyone can use our basic service, Twttr, but you only get consonants," the company's director of product wrote in a blog post. "For five dollars a month, you can use our premium 'Twitter' service which also includes vowels." For what it's worth: Y is always free, even though it is considered a vowel by some.

"Also, the vowels in URLs will be also be free for everyone, forever," Twitter's announcement clarifies.
You can use twttr.com preview how your vowel-less tweets will look.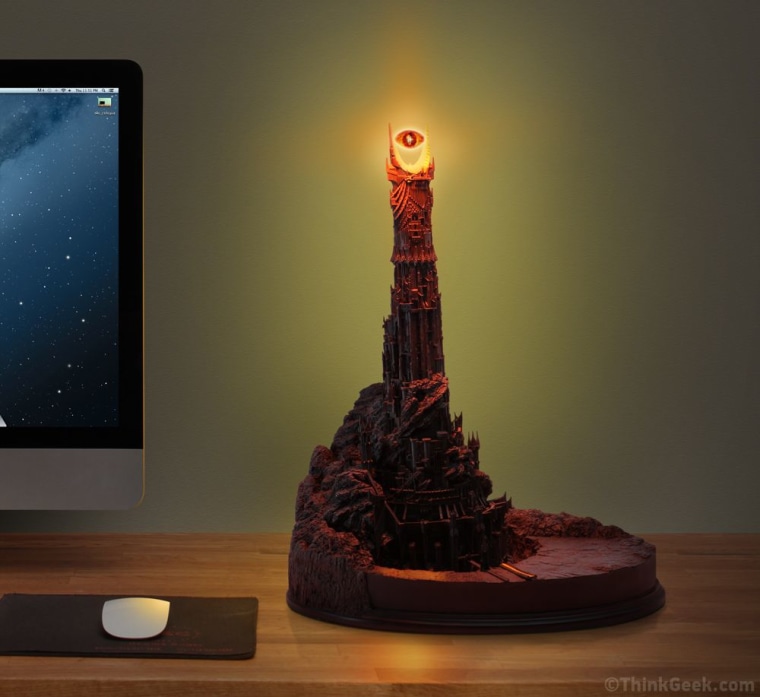 I always thought Bane's voice is soothing...
Walkie talkies that make you sound like Bane in "The Dark Knight Rises," a depressing car decal set for Batman (showing two gravestones and a … well, Batman), an entry-level Play-Doh 3-D printer, an "Eye of Sauron" desk lamp, and more.

As usual, ThinkGeek's April Fools' Day selection makes us wonder which products the site will decide to actually offer in the future.
The TV your dog deserves
Sony announced "the Animalia line of technology products specially designed and created for pets" on Monday. "The introductory line-up includes Sony-branded products targeted at owners with dogs, cats and hamsters, with additional devices and networked services slated for release later this year," a press release by the electronics maker explains.

There's the Sony K9 4K TV, a television specially made for dogs, cat-friendly headphones, in-cage speakers ofr your little critters, and so on. "Sony is known for making products that enrich our lives, and the Animalia line was developed for domesticated animals who also naturally seek visual, music and emotional experiences,"Tom Barret, lead engineer for the Animalia line, is quoted as saying.
I can see my house through the bottom of the plane!
"I'm thrilled to announce that Virgin has created another world-first with the introduction of the technology required to produce the world's first glass-bottomed plane," Richard Branson, founder of the Virgin Group, announced in a blog post on Monday. "This technological innovation coincides with the start of Virgin Atlantic Airways' first ever domestic service to Scotland."

Glass-bottom boat operators around the world likely rolled their eyes as they saw the announcement.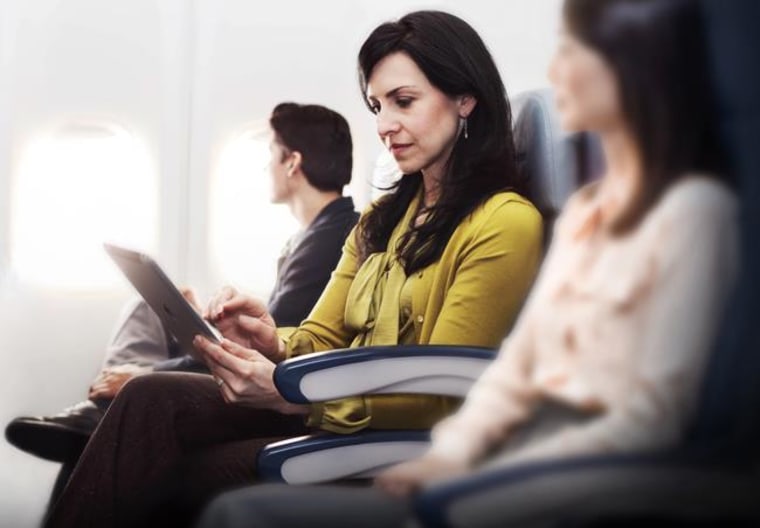 Perhaps equally astonishing, Delta has found a way to make middle seats in airplanes just a tad more comfy. Their solution? Double-decker armrests.
Coming to America
The Pirate Bay, a popular site providing links to torrent files, has announced that it's moving its servers to U.S. soil. "We have worked closely with the awesome American government to establish a strong military graded server park that will endure any nuclear attacks that Kim Jong Un and his evil allies will send at us,"a blog post about the move reads.

Netflix finally gets you
You Netflix subscribers are probably used to the video streaming service giving you personalized movie suggestions under made-up categories like: "romantic dramas featuring a strong female lead." But today, those suggestions seem to be extra-bizarre. "Movies starring fruits, vegetables and fungi" ...? This Reddit thread captures that madness.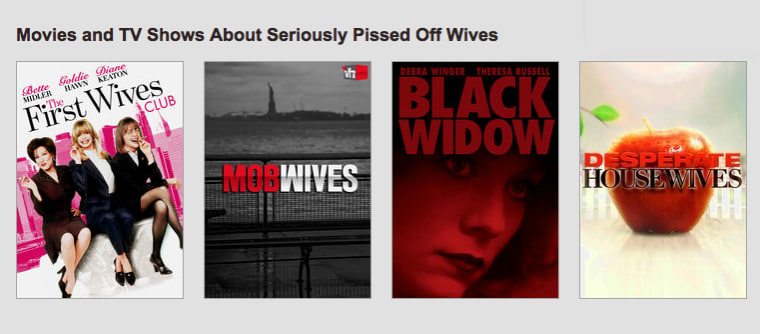 Redbox? Lunch box
Sure, you can still pick up a movie at DVD-dispenser Redbox, but starting today, CD-shaped cheese, meat and bagel slices are also on the menu, Redbox claims in a Facebook post. Baby swiss or bologna, anyone?
Windows Phone Almost-a-gram
Finally!The long-awaited Instagram app appeared in the Windows Phone store today. "...your #2Instawithlove prayer has been answered!" the caption, addressed to Kelvin-filter-less Windows Phone owners reads. It promises "100% free custom designed filters and borders" and "Linear and Radial Tilt-Shift blur effects for extra depth of field." But it turns out Microsoft is only teasing.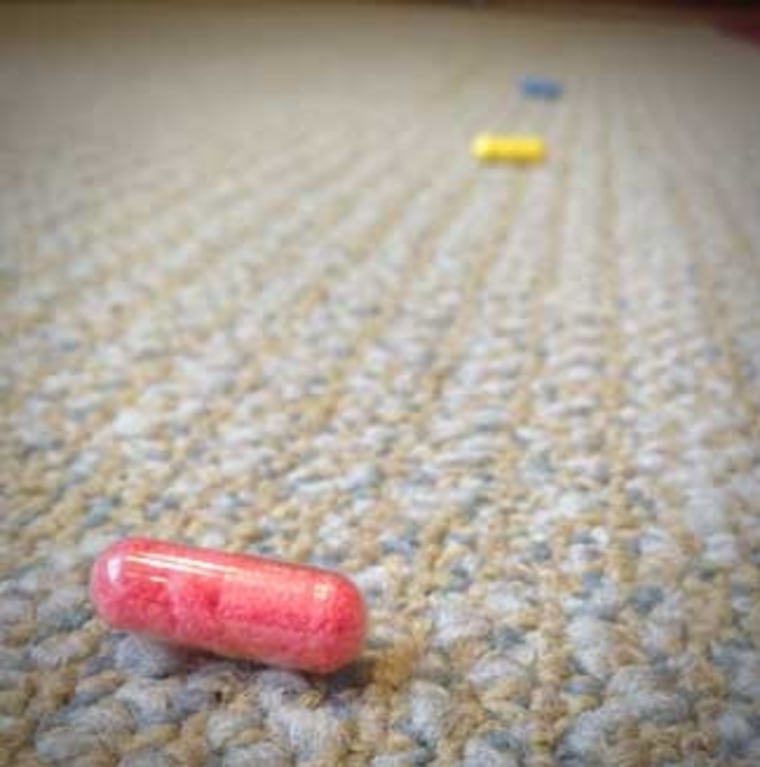 Tiny furniture
Home wares website Wayfair has finally come out with every mover's dream: a new range of foam furnishings that come pre-packed in pill-sized compartments. Soak the capsule in luke-warm water for about 15 minutes, Wayfair explains. Fish it out, fling it on an open patch of carpet and watch it swell.

A phone the size of a bed
An alarming number of people sleep next to their smartphone, so it was only a matter of time before someone finally made a device that you can sleep on.KDDI's zzzPhonebed is a person-sized device with the "highest resolution." After you wake up with its full-body vibration alarm, get your early morning workout by doing a running-scroll through your Twitter feed.

IKEA's foldable lawnmower
Just when you thought there was nothing else IKEA could break down and stack into a flatpack box, the furniture store goes and shows off a foldable lawnmower. It's "perfect for saving space in small gardens!" IKEA UK insists. But you can see for yourself — here, meet GRÄSSAX.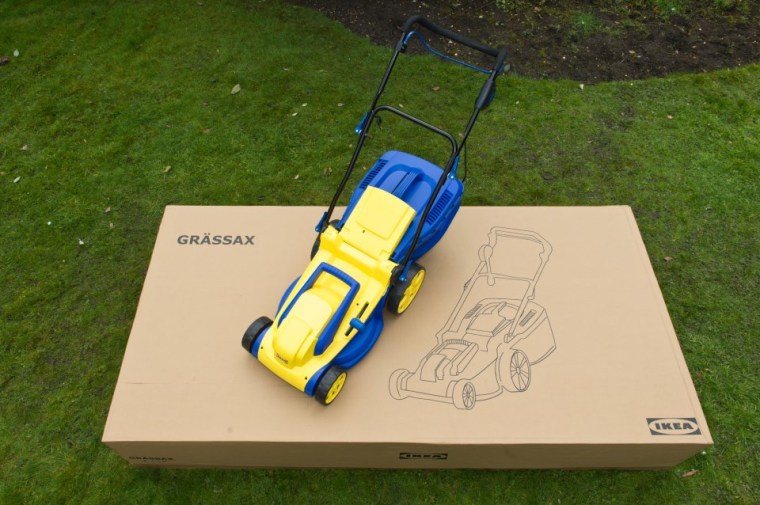 Kid President is in the White House
The White House YouTube stream has been commandeered by a cheeky little kid in a very sharp suit. "It looks like you were expecting somebody else," Robby Novak, 9, begins as he takes President Obama's usual place at the White House press room podium. How would things work if he was in the Oval Office? "It's everybody's duty to give the world a reason to dance," he says.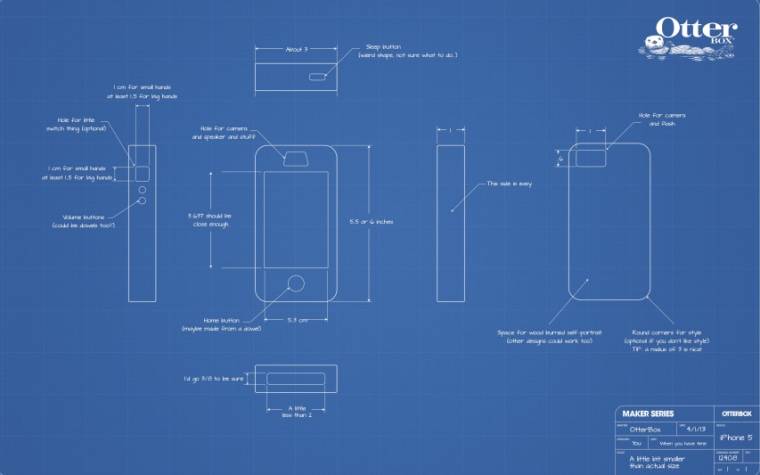 Make your own smartphone case
OtterBox, who makes smartphone cases that you can buy, now has instructions for you to make an indestructible wooden one yourself. The new MakerSeries comes with blueprint phone making plan and instructions like: "Hole for little switch thing (optional)" and "Sleep button (weird shape, not sure what to do...)" and "This side is easy."
Drop bears don'tattack people with Australian accents and Vegemite breath
Scientists studying the fabled drop bears of the Australian bush have discovered method to their mad attacks. The marsupials live high in trees where they wait for their prey, sometimes for hours, then dropping down several feet and latching onto their necks. Drop bears usually ignore hikers who are born and live in Australia, but are more likely to "drop" on travelers visiting from afar. Volker Janssen told Australian Geographic that this can be traced to a real Australian's appetite for Vegemite, the breakfast spread.

Those who can't stomach the stuff are advised to rub it behind their ears or under their armpits, Janssen explained. Caution is advised anyway, as the animals can identify Australian accents, and tend to avoid those speakers in their attacks.
Toshiba's new gaming globe sees everything
Like the eye of Sauron, the Shibasphere scans the room 57, 642 times per second,Toshiba claims, all the better to track your gaming moves, my dear. Toshiba's "Shibasphere" comes with accessories like the "Shibadome" helmet, a free-size, "fully-enclosed audio/video environment" and a "Shibasuit," a chic spandex outfit that promises to make your every move "extra precise."
Updating throughout the day...

Want more tech news or interesting links? You'll get plenty of both if you keep up with Rosa Golijan, the writer of this post, by following her on Twitter, subscribing to her Facebook posts, or circling her on Google+.