International travelers are in the mood for some Southern hospitality.
While cities like New York and Chicago remain hot spots for tourists, a new list from travel site TripAdvisor suggests that Southern U.S. cities are gaining traction with international travelers.
Eight cities in the South, including Nashville, Dallas and New Orleans, made the top 10 list, which ranks U.S. cities that have shown the largest year-over-year increase in international site traffic.
"There are a lot of cool Southern cities that have been overlooked and are now gaining prominence and coming into their own," said Mariella Krause, who has written travel guidebooks on Texas, Florida and other Southern destinations for publisher Lonely Planet.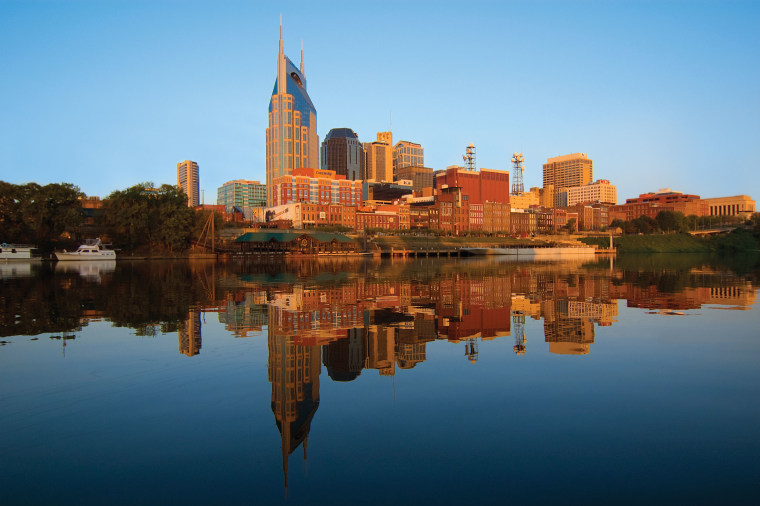 Nashville tops out the list with a 38 percent increase in traffic. The Music City offers live music year-round in venues ranging from its classic honky-tonks to its world-class arenas and concert halls. Playing to the European crowd, the Nashville Convention and Visitors Corp. last year wrapped 200 London taxis with "Visit Music City" logos.
RELATED: Pinterest's 20 most-pinned places of all time: The epic travel bucket list
"Its hip-factor is definitely going up," Krause said. "There's a lot of people wanting to go check out the music and be a part of it."
Dallas comes in at No. 4 on the list. A burgeoning arts district and the recent reboot of the TV show "Dallas" have led to increased interest in the city, which has historically been known for it its sports and shopping, Krause said.
"If you're coming here on vacation to spend your money, you'll find lots of great places to do it in Dallas," she said, "from shopping to restaurants to [buying] a big Cadillac with steer horns mounted on the front."
RELATED: Goodbye in-flight movies? Why some airlines are ditching seat-back screens
Texas also boasts two more cities in the top 10 — San Antonio and Houston. While San Antonio, with attractions such as the historic Battle of the Alamo site, and the restaurant-lined River Walk, is known as a popular tourist destination, Houston's growing energy and medical sectors are likely the cause of its uptick in traffic, as more international executives are arriving to attend conferences and trade shows.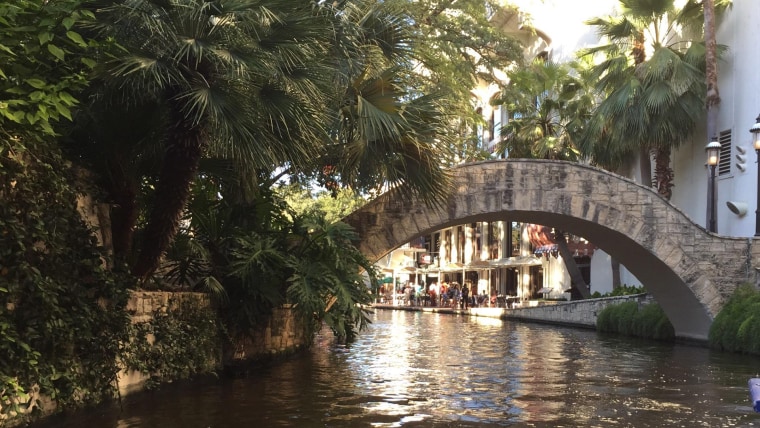 A gem of the South, New Orleans appears at No. 5 on the list. The birthplace of jazz offers inbound tourists a healthy (or unhealthy) dose of music, cuisine and culture, all centered around bustling Bourbon Street. In 2005, Hurricane Katrina dealt a severe blow to the city's tourism sector. But 10 years later, the Big Easy has regained some of its pre-storm form.
RELATED: Why you can't trust online hotel photos — and how to avoid getting duped
"I think people were staying away because they didn't know what to expect, and now things are being rebuilt and people are going back to rediscover it," Krause said.
Three other cities south of the Mason-Dixon line made the list: Atlanta, Fort Lauderdale and Miami Beach. With its vibrant nightlife, white-sand beaches and Art Deco-inspired buildings, Miami Beach has always been a draw for globetrotting tourists.
Although each city is more or less part of "The South," they can't all be lumped together as places where people eat fried food and say "y'all."
"Miami Beach is all beautiful people on rollerblades and New Orleans has this amazing history and Texas is completely different and Nashville has its music scene," said Krause. "They each have their own very rich and distinct cultures."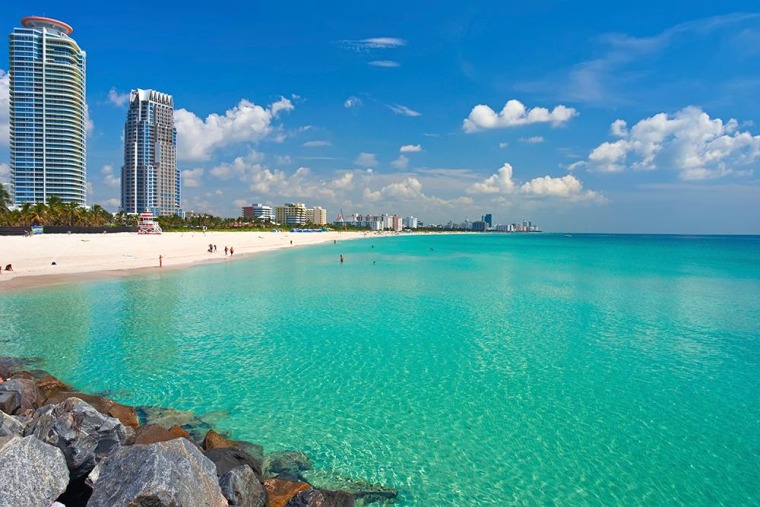 Here's the full list, showing the year-over-year percent increase of international travelers searches.
Top 10 U.S. Cities with the Greatest Increase in Share of Traffic from International Travelers