Between iPads, iPhones and Android devices, much of the globalized world relies on mobile technology for communication and entertainment. In fact, the number of smartphone users worldwide will surpass 2 billion in 2016, according to new figures from eMarketer, and one industry in particular is taking notice: airlines.
WestJet, a low-cost, Canadian-based airline, recently announced that it will be removing its entertainment systems from the backs of seats for long-haul flights in favor of letting passengers stream material directly onto their devices.
"Today, more than 80 percent of our guests are boarding with a device," Richard Bartrem, vice president of WestJet, told the Times. "The new system will allow us to provide a better, more relevant service to our guests while continuing to offer low fares."
RELATED: The future of flying? 7 scary airline seat patents that pack passengers in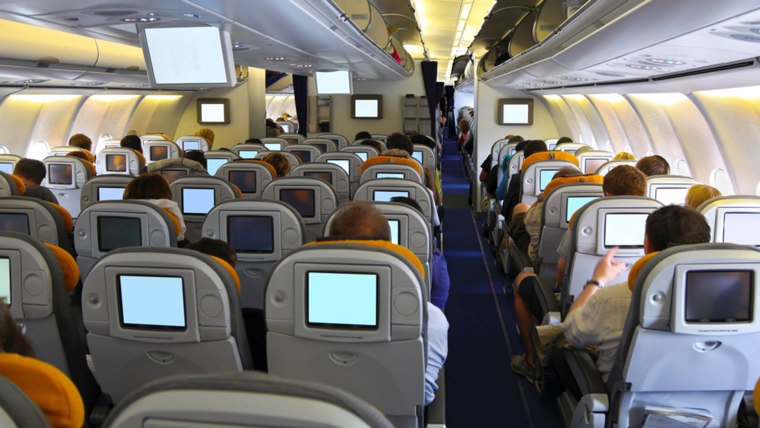 Their plan is to roll out "WestJet Connect" with transatlantic flights out of London's Gatwick Airport next year. For an introductory fee of $7.99 for connectivity, the system will run on high-speed Internet by using satellites, and will stream more than 450 movies and television shows — plus the availability of three live satellite TV channels.
All passengers have to do is download the app to connect to the airline's server. And those who don't have a device will be able to rent a tablet on flights longer than 3 hours and 20 minutes. Even charging the devices has been taken into consideration; the airline is outfitting every seat on the plane with USB outlets.
RELATED: United Airlines apologizes to disabled passenger who had to crawl off a plane
So how does streaming video to passengers' phones help airlines save money? It reportedly removes more than 1,500 pounds of weight from each plane, reducing fuel needs and consequently lowering costs. In an age of cutting costs while providing top-notch amenities, this initiative could spark the attention of other airline providers.
"I think it will become a trend," Airfarewatchdog founder and president George Hobica told TODAY. "The wiring and monitors are heavy and consume extra fuel and require constant maintenance; passengers are bringing their own devices on board anyway, so why not just feed the content directly to those devices and have the passengers responsible for maintaining their own devices?"
RELATED: Pinterest's 20 most-pinned places of all time: The epic travel bucket list
US Airways removed inflight entertainment several years ago to save on fuel and maintenance costs, and Alaska Airlines rolled out a streaming service with "Alaska Beyond" last year. But some airlines have already invested millions in in-flight entertainment — Fast Company estimated that each tiny screen costs $10,000 because of special electrical components and other safety requirements — meaning the process could be a bit slower.
"I don't expect them to pull these systems out of planes any time soon," said Hobica. "It's just the low-cost airlines that will go this route in the future."
Corrections: An earlier version of this article stated that WestJet is a U.K.-based carrier. The airline is based in Canada.