There you are jetting off to your destination, bags safely in the overhead bin, seatbelt fastened, with lots of time to kill before you land. And that's when you see it: the pierogi-shaped Christmas tree ornament or the mounted squirrel head or the bacon pillow.
Welcome to another SkyMall moment.
For more than 20 years now, SkyMall has been a fixture in airline seatback pockets, reliably tucked between the inflight magazine and the air sickness bag. Equal parts fascinating, giggle-inducing and hard-to-put-down, the catalog has lured travelers with unusual items they didn't know existed or had to have.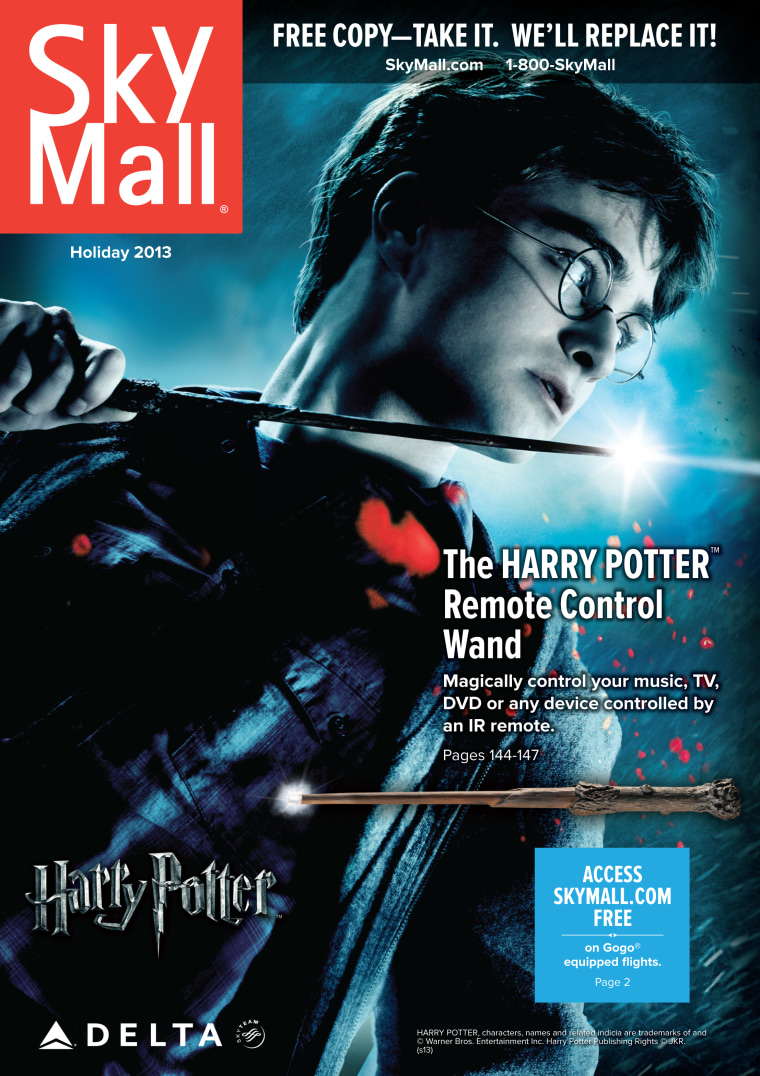 But in an era of e-readers, tablets and other gadgets that fliers bring on board, SkyMall's captive audience is becoming much less captive. Many passengers now reach for the catalog only when they have to turn off their electronic devices before takeoff and landing, but even those moments of boredom may soon go away as the FAA looks into easing the restrictions.
Some people can't wait.

"Easily the longest minutes of my life are when I've finished SkyMall and I'm waiting to use approved electronic devices," a traveler recently tweeted.
So how is SkyMall evolving in this new era? With a push into social media, a new shopping app on the way, an invite to travelers to shop via in-flight Wi-Fi and the conviction that flipping through the catalog is a ritual that passengers don't want to miss.

"We're aware that the FAA may change allowing the electronics, but we still feel people like that catalog, too… so I don't think that we're too concerned about that," said Jinine Martin, director of marketing for SkyMall, which is based in Phoenix, Ariz.
"It has become an amenity, kind of like shampoo in a hotel room. You kind of expect it."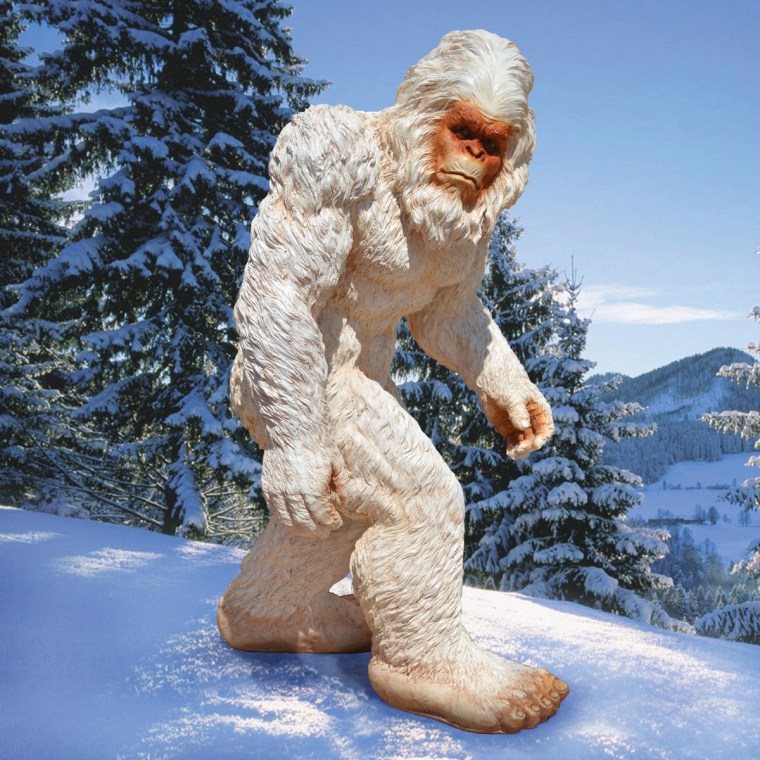 But veteran travelers aren't so sure.
"Honestly, I only look at it out of sheer boredom," said Tim Winship, publisher of FrequentFlier.com. "Do I think as many people will (read it) once it's allowable to have your electronic devices on throughout the flight? No, I think it will make a big dent in catalog readership."
The catalog is still a huge part of the flying experience. The company says some 650 million air travelers – almost 88 percent of all domestic passengers – see the publication each year. SkyMall's revenue in 2012 was $92.1 million, with a net income of $9.3 million, Martin said.
Industry observers say it also makes financial sense to the airlines. (SkyMall's agreements with carriers are confidential, Martin said.)
"Airlines are very disciplined about what goes on their planes. I suspect that they regularly evaluate the cost to board SkyMall, including the weight it adds to this aircraft, against the revenue they derive from the catalog," said Henry Harteveldt, a travel industry analyst for Hudson Crossing.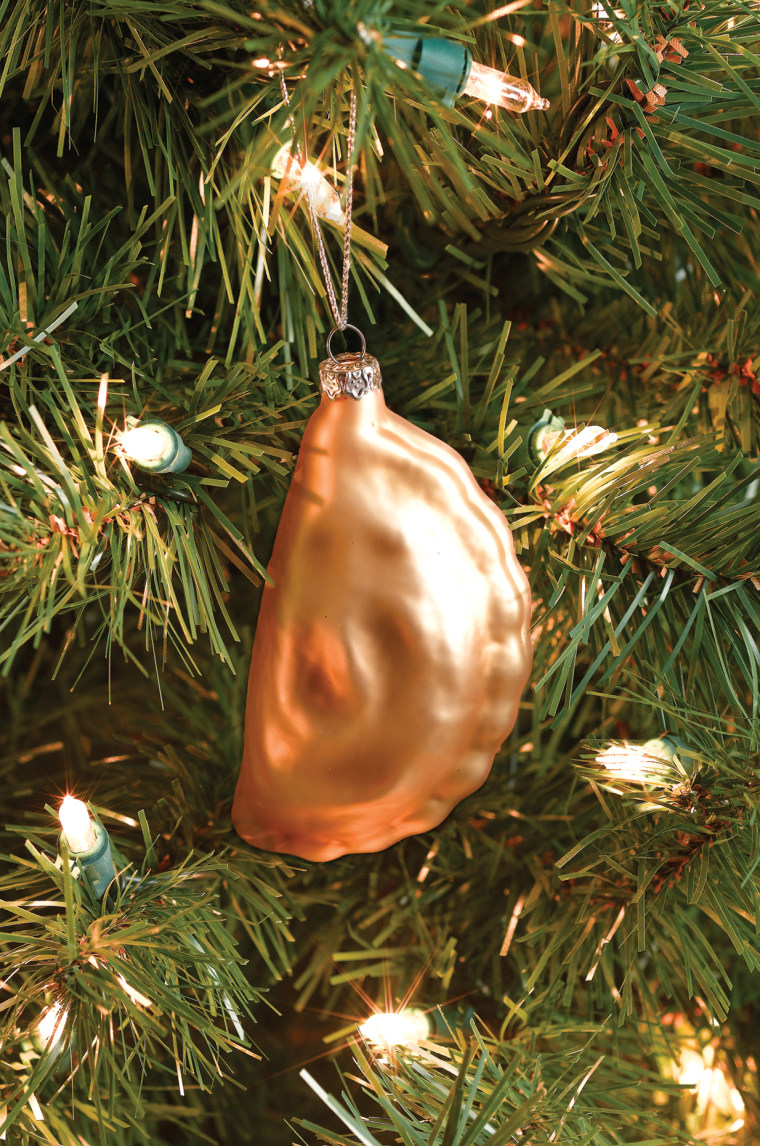 "I presume that SkyMall's airline customers continue to put the catalog on their planes because it produces enough revenue to be worthwhile."
Launched in 1990, the company started out as a service that allowed fliers to order items from in-flight phones and pick them up at their destination, a concept that was very expensive and was soon fine-tuned. Today, you can order by phone or online, with the merchandise delivered to your home. About 75 percent to 80 percent of the business comes from online orders, Martin said.
Several airlines now allow passengers to go to SkyMall.com without being charged for in-flight Wi-Fi, one of the company's strategies to keep travelers shopping in the air, she added.
SkyMall doesn't make or warehouse the products, but rather sells space in the catalog to carefully selected vendors who fit the company's mission to offer "cool stuff," Martin said. The ideal SkyMall item is "something that's unique, solves a problem, might be a little quirky, fun. Something that you can't find everywhere else," she added.
That quirky tone is also part of SkyMall's social media efforts, with the company trying to reach "brand advocates" – people excited about SkyMall – on Facebook, Twitter, Instagram and Pinterest, Martin said.
The unusual merchandise attracts plenty of fans without any efforts from the company, with a number of blogs dedicated to all things SkyMall, such as SkyMall Product Review, as well as frequent media coverage.
Meanwhile, SkyMall – which earlier this year merged with digital marketing and advertising company Xhibit Corp. – is working on a new shopping app that it hopes to release next year, Martin said.
Still, she doesn't expect the publication that started it all to disappear from planes.
"We'll never completely move away from the catalog," she said. "The people who really like us, they have grown to expect that in the seatback pocket."