More than half a million checks are in the mail to people who bought toning shoes from Skechers USA. The $40 million payout is part of a settlement agreement reached with the Federal Trade Commission (FTC) last year.
The FTC had charged the company with using allegedly deceptive advertising to promote its Shape-ups. The feds said Skechers made "unfounded claims" that its Shape-ups would help people lose weight, and strengthen and tone their buttocks, legs and abdominal muscles. The FTC complaint also charged the company with falsely representing that those claims were backed up by clinical studies.
"Advertisers need to have adequate proof for the claims they make before they make them," the FTC's Larissa Bungo said.
Shape-ups ads featured celebrities such as Kim Kardashian and Brooke Burke. The company promised its shoes would let you "Shape Up While You Walk," and "Get in Shape without Setting Foot in a Gym."
The FTC complaint alleged Skechers also made deceptive claims about its Resistance Runner, Toners and Tone-ups shoes.
The company has always insisted it did nothing wrong and had numerous studies to support its claims.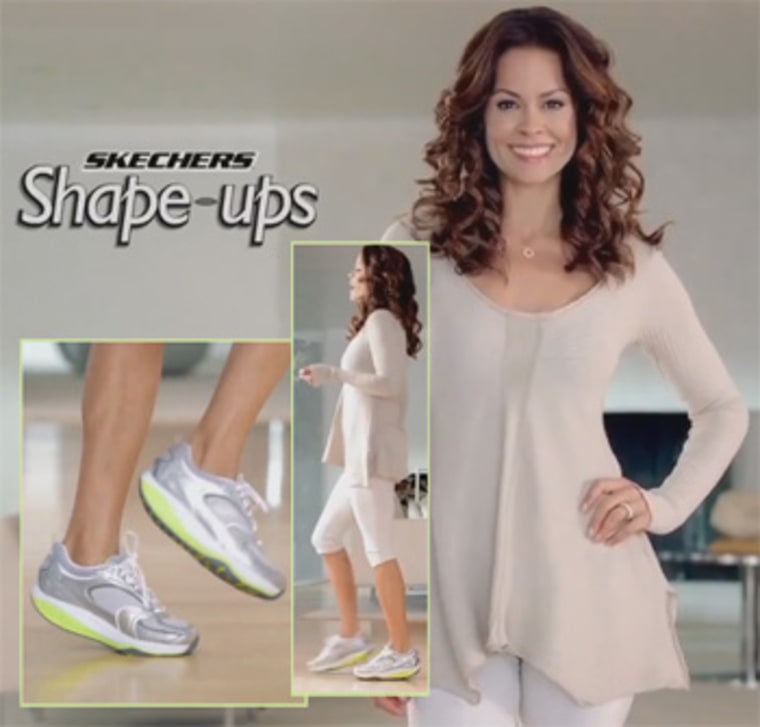 The 509,175 checks are being sent to those who submitted valid refund claims. They will come from BMC Group, the court approved settlement administrator. The amount of each check is based on the portion of the claim that was approved. They must be cashed before October 10, 2013. The deadline for filing a claim has expired.
Under the FTC's settlement, Skechers cannot make any claims about strengthening, weight loss or any health or fitness-related benefits (such as calorie burn, aerobic conditioning or muscle tone) for its toning shoes unless they are true and backed by scientific evidence.
More Information:
Herb Weisbaum is The ConsumerMan. Follow him on Facebook and Twitter or visit The ConsumerMan website.