TODAY's Dylan Dreyer received an embrace as warm as the Bahamas getaway she gave away Thursday thanks to one Massachusetts woman.
Kym Buckovich gave Dylan a huge hug upon learning she was the second winner of a TODAY's "Hot Ticket." She then continued to squeal, jump and clap in excitement over her impending three-day vacation away from Scituate, Massachusetts. The area is located on the south shore of Boston, which has received more than 100 inches of snow so far this winter.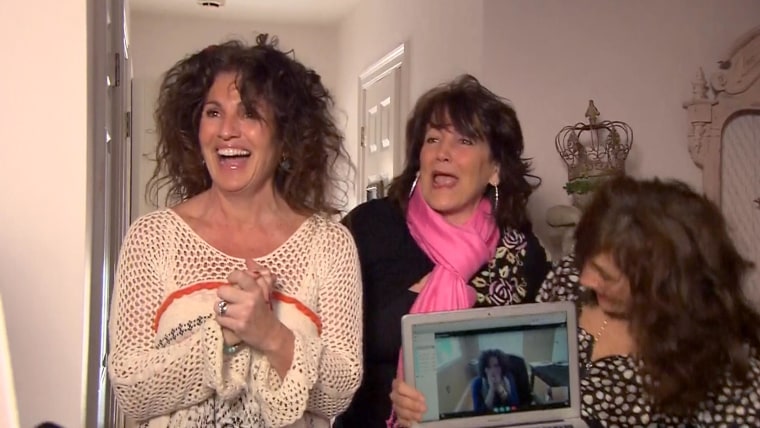 Buckovich plans to go on the trip with her three sisters, two of whom were visiting Thursday and a third who appeared on video.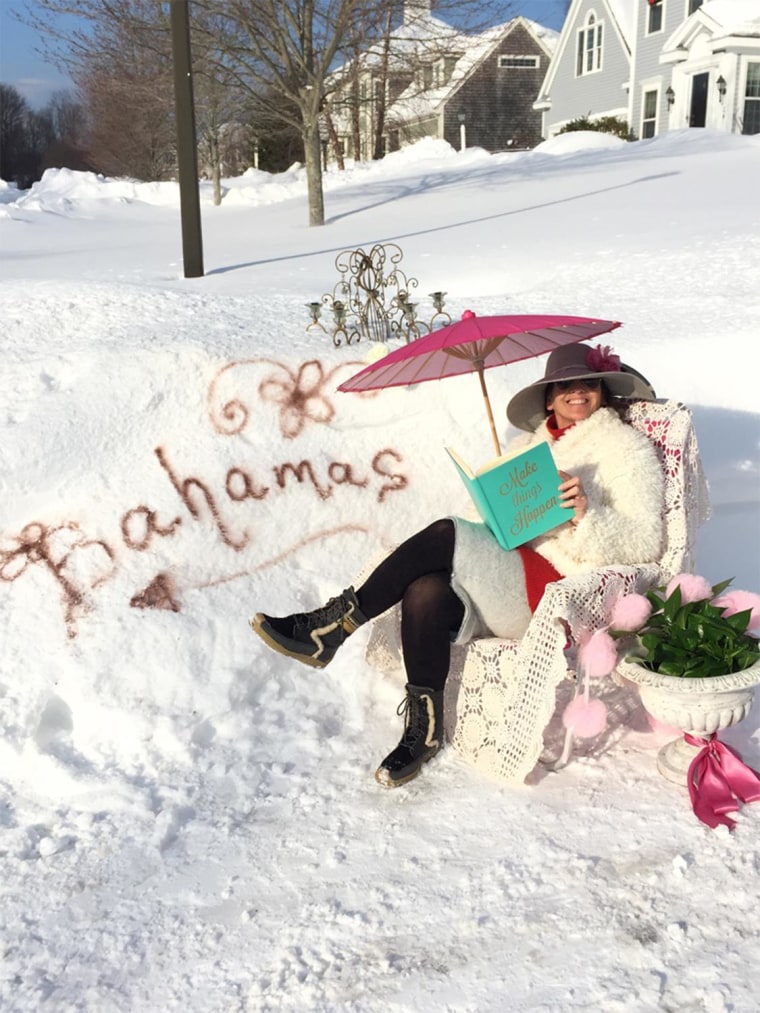 "We do sisters weekend every year," Buckovich said, explaining how they plan to use their Caribbean trip. They also have another sibling, but he'll be staying home: "We have a beautiful brother, who doesn't do the twinkly sparkly thing."
Buckovich, a professional baker who had a cake ready Thursday "just in case," wrote in her winning contest entry that she and her sisters were raised to always be grateful for what they have.
"But after three Northeast storms and four feet of snow we want to sink our pretty pink toes into the sand. We promise to be grateful and to dedicate time each day we are there to giving something back to the beautiful island," she wrote. "This would truly warm our hearts."
We think some positive thinking may also have led to her selection.
A third and final "Hot Ticket" holder will be announced Friday. More than 7,000 winter-wear people entered the contest. The first winner, a family who lives outside Buffalo, New York, received the good news Wednesday.