Sad but true: Black Friday isn't the be-all-end-all sale marketers make it out to be.
Shoppers might have already missed some of the season's best sales. The Sunday and Monday before Thanksgiving offer bigger price cuts than Black Friday, according to a study from Adobe Systems. Not all is lost, however—the day before Thanksgiving is pretty good, too, as is turkey day itself if you're shopping online.
And if you are planning to shop Black Friday, a little scrutiny can help you avoid some of the so-so deals.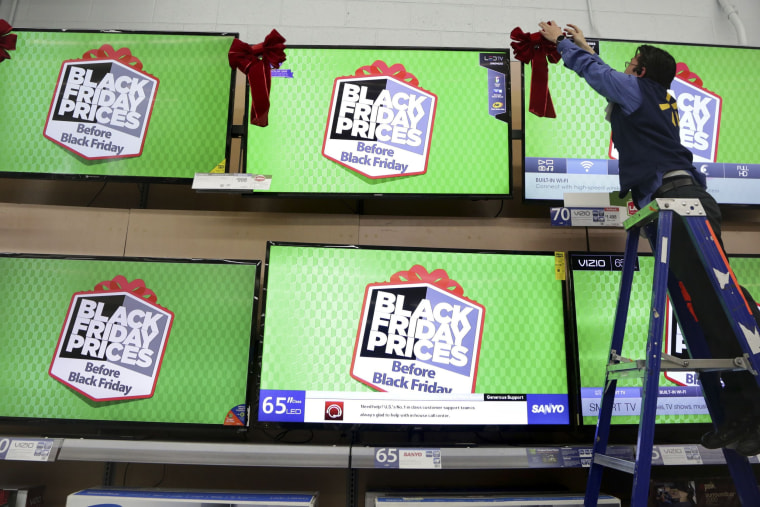 It's also possible to do better than the advertised sales on Black Friday itself. "Absolutely look for stacking opportunities," said Brent Shelton, a spokesman for deal forum FatWallet.com. Some strategies:

Hunt down payment bonuses. The right card can save you more.Target credit card holders get an extra 5 percent off their purchases, for example, and Discover currently has a 5 percent cash-back bonus on department store and online purchases. Some mobile wallets are offering credits of up to $30, too. Just don't charge more than you canpay off in full, or interest fees will eclipse those savings.
Tack on coupons. Just because it's Black Friday doesn't mean you shouldn't hunt for coupons and online codes. Macy's recently sent cardholders coupons for an extra 20 percent off most Black Friday sales; New York & Company mailed offers including an extra 10 percent off on that day.
Use savings malls. Online shoppers can get extra loyalty points or cash back by linking to their favorite stores through a credit card issuer's "mall" or an independent site like FatWallet.com or Ebates.com. At FatWallet, deals include an extra 1.5 percent cash back at Best Buy or 4 percent at Dell.
Redeem rewards. Using credit card and loyalty points to buy things is often one of the least-valuable redemption options. But Chase,Citibank, Discover and American Express have partnerships withAmazon.com that allow you to use rewards to pay for some or all of your orders. (For example, the Chase program offers a preferable rate of a penny per point and Discover allows you to apply cash-back rewards toward Amazon.com purchases.)