Lemonade stands are cute, but a lemonade expansion deal for 11-year-old Mikaila Ulmer has proven to be a far more lucrative endeavor.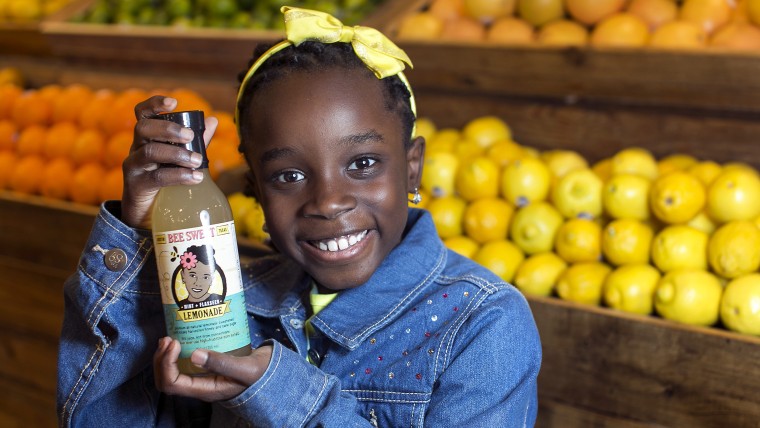 Addressing a panel of potential investors on ABC's "Shark Tank" last year, Mikaila pitched BeeSweet, a lemonade with her great-grandmother's secret recipe and a mission to help save a dwindling bee population. The pitch convinced Fubu CEO Daymond John to invest $60,000 — and the buzz only grew louder from there.
BeeSweet later scored a contract with Whole Foods, which initially agreed to sell the product in regional stores. The news got even better earlier this month at the South by Southwest Festival: While being honored alongside other black innovators, the sixth-grader announced an expanded distribution deal through United Natural Foods, according to NBC BLK. And it's a multimillion-dollar deal at that, TheGrio reports.
RELATED: How one girl's lemonade stand has raised $80 million and changed lives
In addition to boosting the bees, Mikaila also has found time to assist her fellow humans. "Now I am helping my friends start their own businesses," Mikaila told NBC BLK.
BeeSweet's reach extends to markets in Texas, Oklahoma, Arkansas, Louisiana and New York, according to the company website. But the platform has also taken Mikaila all the way to the nation's capital, where she interacted with President Barack Obama last summer at the White House Kids' State Dinner.
"The president said, 'Sorry to crash the party!'" Mikaila, who expects to return to the White House in April, told NBC BLK. "It was very cool."
Follow TODAY.com writer Chris Serico on Twitter.