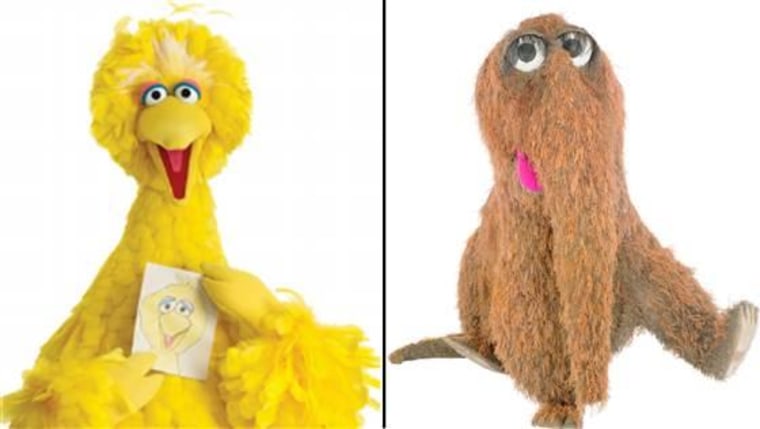 Big Bird joined Twitter a few days ago -- and now he's tweeting with his pal Mr. Snuffleupagus in a way that's an adorable joke from "Sesame Street."
"Sesame Street" fans may remember that for years and years Big Bird was the only character who could see the furry, elephant-like Mr. Snuffleupagus. Until 1985, when the big yellow bird finally proved his cuddly friend's existence, Big Bird's adult friends thought ol' Snuffy was an imaginary friend.
The "Sesame Street" team has been busy over the past week creating Twitter accounts for the show's main characters -- and they gave a nod to Snuffy's imaginary-friend storyline by making @MrSnuffleupagus's account private. Twitter accounts set to private can be seen only by the users they follow ... and Snuffy follows only one account: @BigBird.
That means @BigBird can see and talk to @MrSnuffleupagus on Twitter, but no one else can -- just like it used to be in the '70s and early '80s on Sesame Street!
Comedian Billy Eichner -- who later joined Big Bird in an "Ask Me Anything" post on social-news site Reddit -- helped tip off Twitter users to the joke.
Oscar weighed in on the situation too. You can guess how he felt about it.
This article was originally published Feb. 18, 2015 at 1:25 p.m. ET.