What would you do for the perfect selfie?
A San Diego man found himself hospitalized after taking a selfie — with a rattlesnake. On July 4, Todd Fassler was rushed to the hospital after the snake bit him on the arm.
RELATED: 'Selfie arm' gives your Instagram pics a creepy helping hand
Doctors used antivenin stockpiles from two different hospitals to treat the patient's arm. Three days later, he received a hospital bill for $153,161.25.
54 percent of Fassler's hospital bill included pharmacy charges while 12 percent consisted of his time spent in the ICU.
This incident occurred within a couple of weeks of another dangerous photo opp at Yellowstone National Park.
43-year-old Mississippi resident Brandi Burgess was flipped in the air while she and her daughter were taking a selfie with a bison. After turning their backs to take the picture, the wild animal caught the woman on her right side and tossed her up with its head.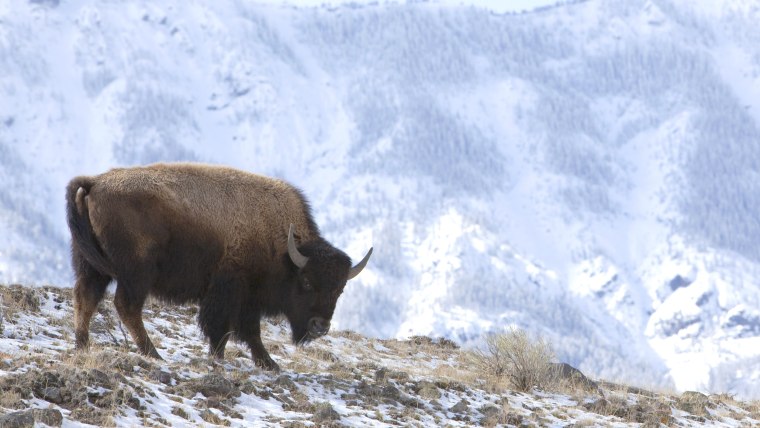 Guests at Yellowstone are warned via literature and signage about venturing too close to the animals.
"When people enter the park, they are given a newspaper and a yellow flyer," Amy Bartlett, spokesperson at Yellowstone National Park, told TODAY.com. "The flyer has an artistic image depicting how dangerous bison are and how they're unpredictable."
Burgess was driven to Old Faithful Clinic at Yellowstone and treated for minor injuries. She is one of five people injured by bison at Yellowstone this year and the first to be injured while taking photos at Yellowstone.
"We have a saying, 'Give them room, use your zoom,' Bartlett said. "Give the animals enough space and respect wildlife."
Maintaining the proper distance from wildlife also became a problem in Lake Tahoe last fall as tourists were taking selfies with wild bears. As salmon swam upstream to spawn in October, the bears followed the fish to feed. Much like Yellowstone National Park, the US Forest Service has issued a statement warning guests not to feed the animals or venture too close for safety reasons.