Anyone who used computers in the '90s must remember clip art, that seemingly endless library of drawings, photos, and silhouettes that have helped add life to many a party invitation, sales presentation, and grade school science project. But the golden age of clip art has come to an end, for Microsoft products at least: the company announced today that it is replacing the function with a custom Bing image search.

First introduced in the late 1980s as an add-on for Adobe Illustrator, clip art soon spread to other platforms. In 1996, Microsoft added it to Office (specifically, Word) — where it remained, slowly accumulating many thousands of items.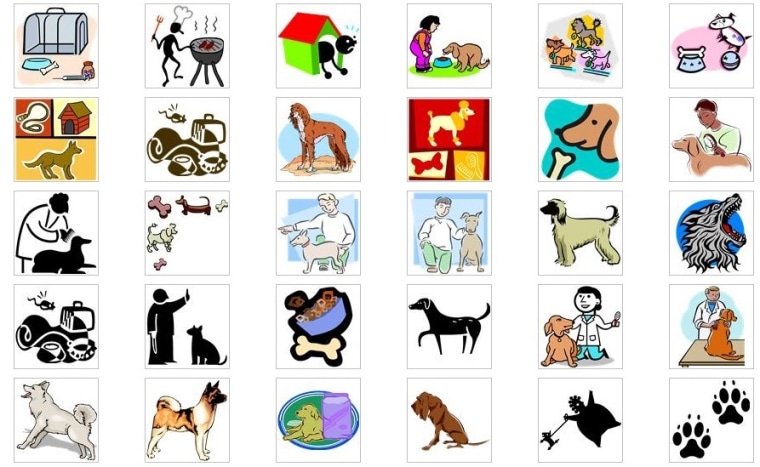 The pixelated dogs, ambiguous humanoids, and cartoonish actions depicted in clip art were often used to enliven the work of people who had no access to professional imagery. So it was that we saw the same rainbows, candy canes, and dinosaurs on amateur projects like 7th-grade reports, posters at the office, and so on. They were endearingly tacky, and, let's face it, occasionally useful — where else are you going to find a picture of a guy chasing a rabbit on short notice?
Microsoft's new solution is Bing's image search, tweaked to search by default for pictures that are free to use. Many people put their photos and drawings online with a "Creative Commons license," giving permission for their work to be used for noncommercial purposes.
If you must have your clip art, don't worry — there's still a lot to choose from. A simple search for "free clip art" will direct you to a number of sites like OpenClipArt and the Noun Project that aim to provide a similar service over the web. Still, writing a last-minute book report will never be the same.