/ Source: TODAY contributor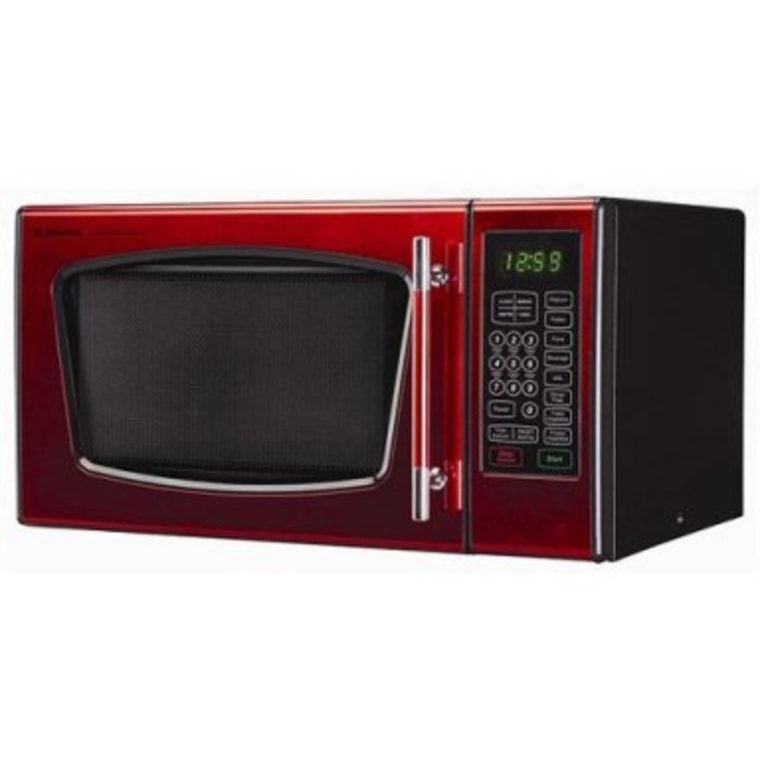 The kitchen:Microwave:Emerson MW8992RD, 0.9-Cubic-Foot 900W, $60 Save or spend: Save Most microwaves on the market are made by a Chinese outfit called Galanz, so the guts and functionality are remarkably similar. As for looks, Emerson's red stainless model has lots of style.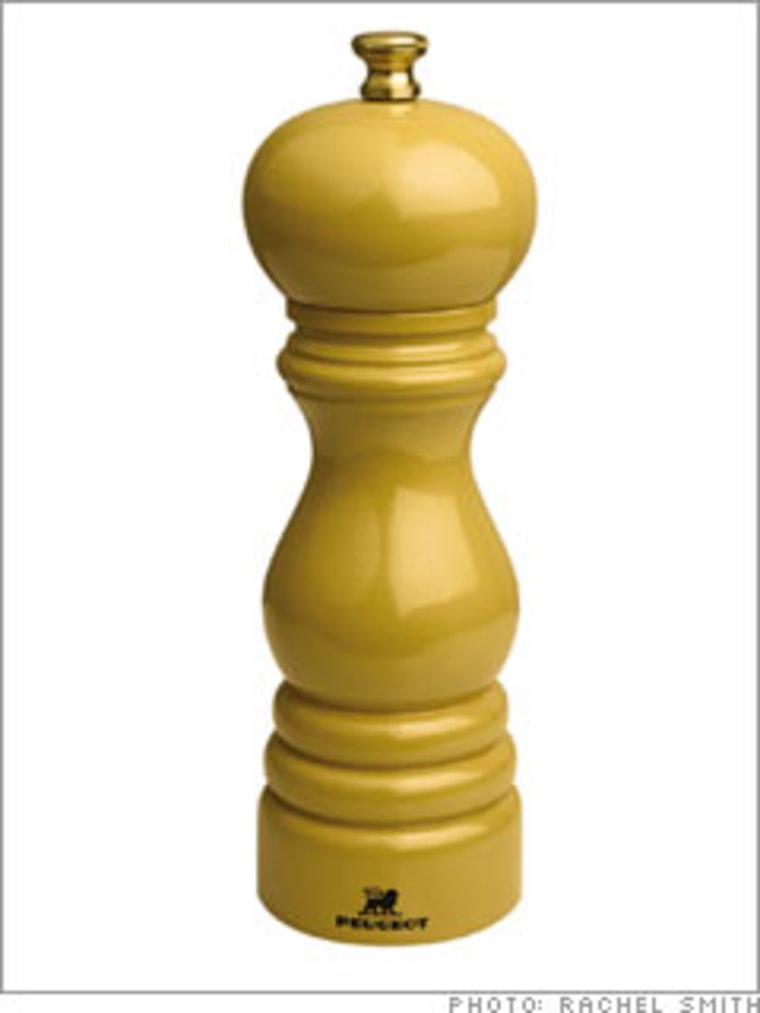 Pepper mill: Seven-inch Peugeot Paris, $38 Save or spend: Spend
Just as with coffee, pepper tastes better if you grind it yourself. That's why, according to chef Charlie Palmer, a good pepper mill is a must. It'll produce a consistent texture, and you'll be able to adjust the size of the grind. Peugeot (yes, it's the automaker) has been making this mill since 1847, and the design hasn't changed much in that time. Each grinder groove is individually cut and case hardened.





Knives: Global GS-14 Utility Scalloped Knife, $55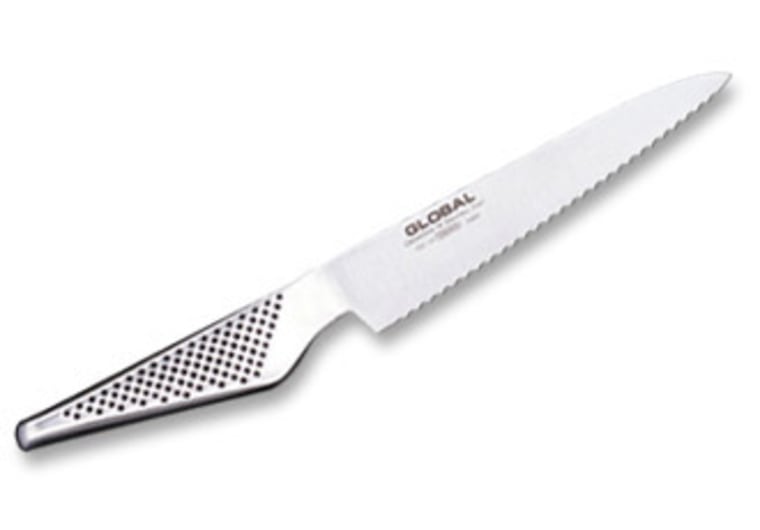 Save or spend: Spend
Cheaper knives are usually stamped out of sheets of low-quality stainless steel; they don't keep an edge and can't be sharpened. What you want instead is a hand-shaped knife that's made from high-carbon stain-resistant steel, such as those from Global, MAC and Wüsthof. The carbon makes the metal harder, and as a result the knife stays sharp longer. No need to buy a huge set, however. "Most chefs use the same three or four knives," says Eric Ripert, chef at New York City's Le Bernardin restaurant. His must-haves: a 10-inch chef's knife, a three-inch paring knife, a boning knife and a serrated knife. "If you take good care of them, you'll have them for 20 years," says Ripert.
Food processor: Hamilton Beach ChefPrep 70610, $50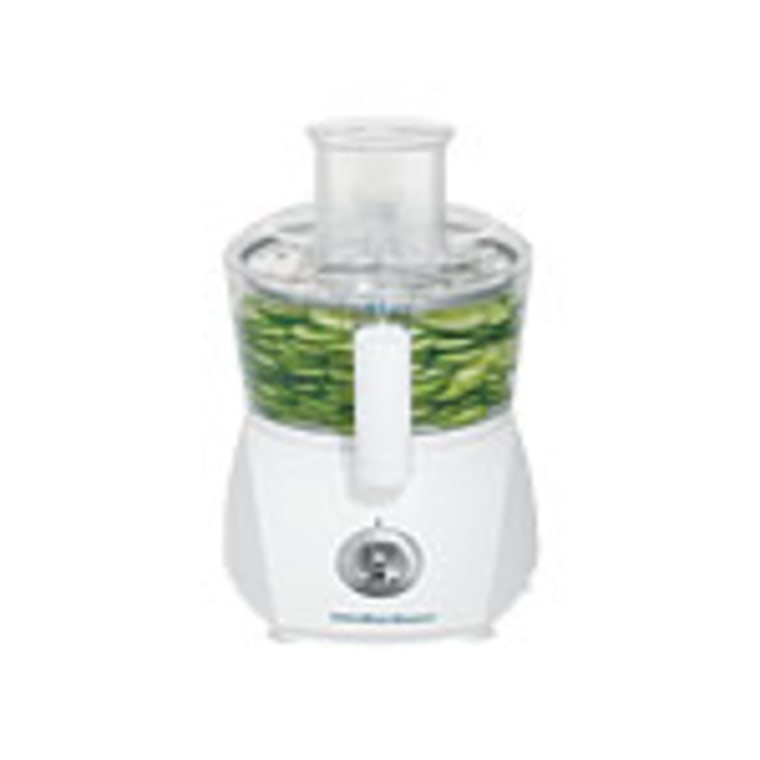 Save or spend: Save
You could pay several hundred dollars for a top-of-the-line model, but frequent TODAY guest Mark Bittman, author of the best-selling cookbook "How to Cook Everything," says a cheaper machine will do the job just fine. The pricier processors do have mightier motors, but you don't need that power, he says. A "value brand" (like Black & Decker, Hamilton Beach or Oster) with a 10-cup capacity will do well by home cooks. This Hamilton Beach model can slice, shred or chop, and the bowl and the blade are dishwasher-safe to boot.
The living room: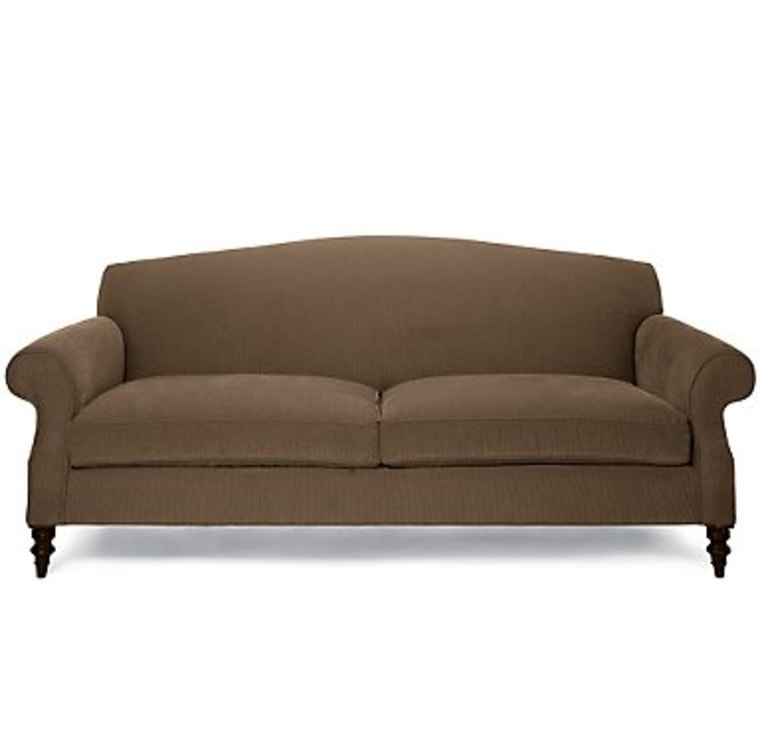 Sofa: Restoration Hardware Grand-Scale Camelback Sofa, $1,725 to $2,635 Save or spend: Spend As the piece that anchors your living room, you want a good one. "The biggest thing to consider is the frame," says Jennifer Litwin, author of "Best Furniture Buying Tips Ever!" On cheaper couches, the frame may be made of metal or pressed wood. Kiln-dried hardwood like you'll find in this sofa from Restoration Hardware is better; it gives, therefore it won't crack. Look for a down-foam mix in the cushions. "The best couches feature eight-way hand-tied coils, too," says Litwin. PS: Don't hesitate to try to lift it — a solidly constructed sofa shouldn't be easy to pick up.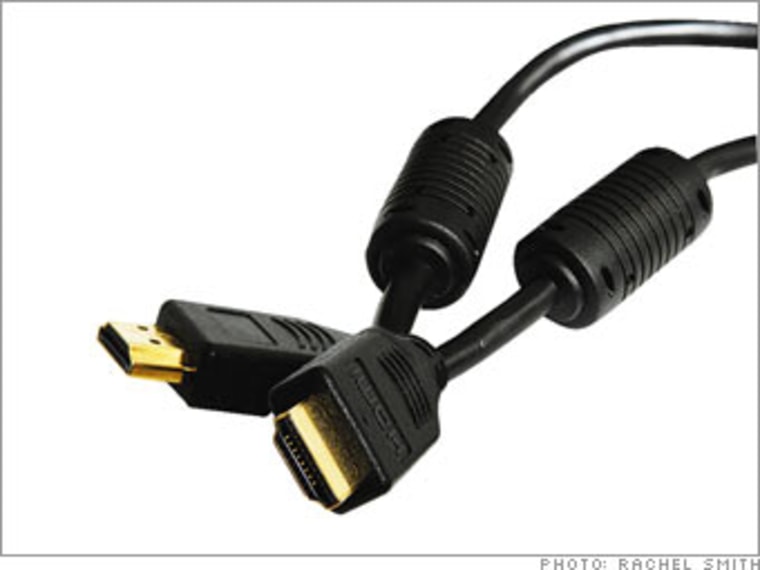 Cables: MonoPrice, Inc. Cables, $4.79 — $15.44 Save or spend: Save
When you're getting your TV or home theater, a salesperson might try to sway you toward audio or video cables that are 10 to 20 times the price at more than $100 apiece. Don't budge — a $5 to $10 gold-plated cable will suffice. The higher-end cables are indeed able to pass massive amounts of signal, but even the most super-duper HDTV (1080p) can pass through run-of-the-mill wires. Buy them online for lower prices; MonoPrice.com has some of the best deals around.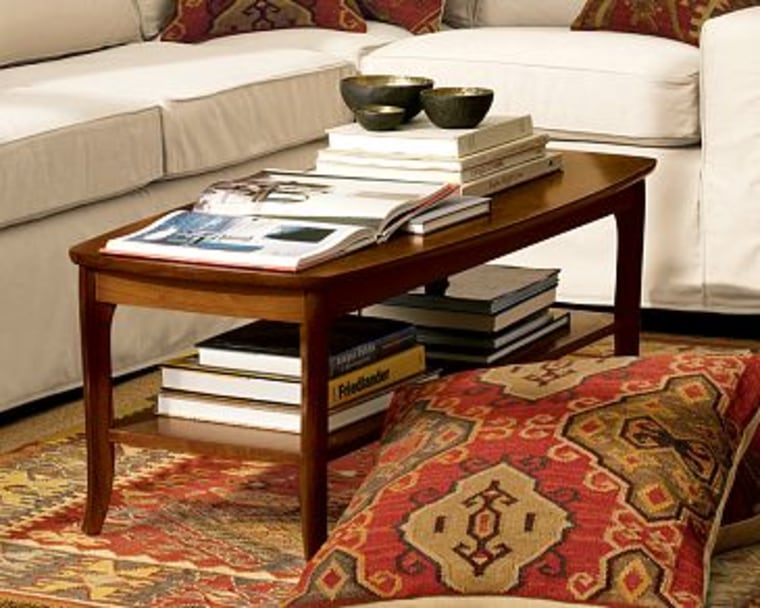 Coffee table: Pottery Barn, Chloe Coffee Table, $299 Save or spend: Save
Increasingly, furniture is made from fiberboard and plywood. Since these can be labeled "wood," it's hard to tell what you're buying. On the plus side, the finishes "are more convincing than ever, and the materials stronger," says furniture expert Litwin. (This Pottery Barn table is part veneer over bentwood.) And since your coffee table doesn't take much weight, you can safely buy on the lower end.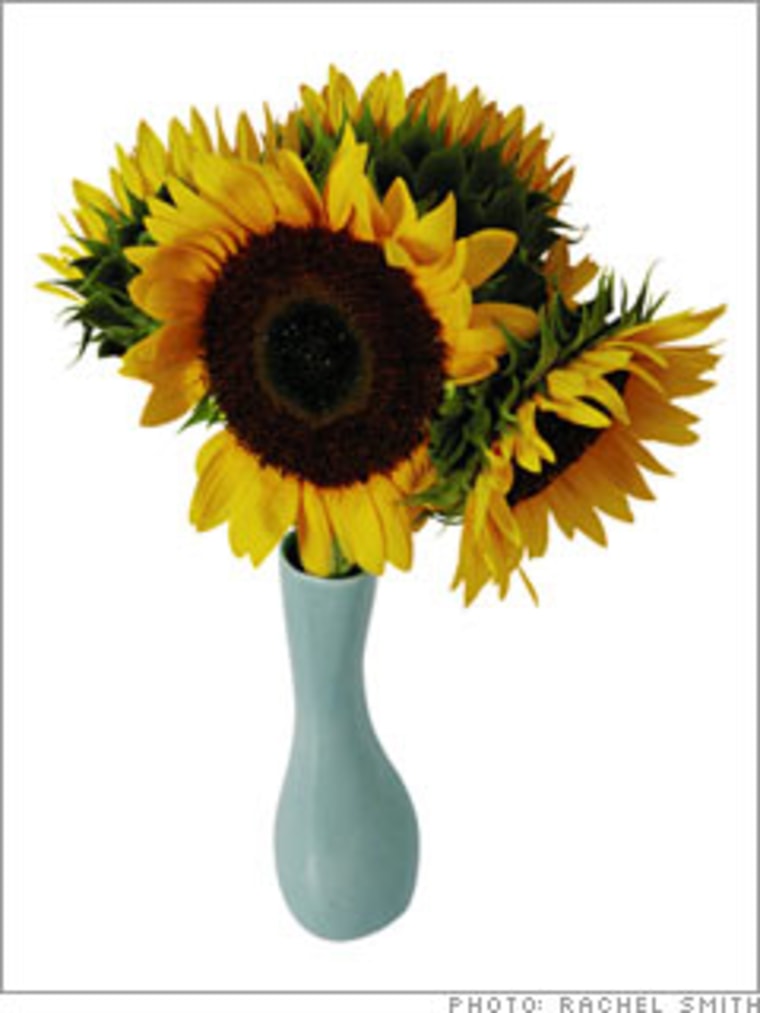 Cut flowers:  $50 Save or spend: Spend
"Grocery stores and florists don't generally sell the same quality of flowers, and they don't handle them the same way," says Amy Stewart, author of "Flower Confidential: The Good, the Bad and the Beautiful in the Business of Flowers." Because plants are their main source of revenue, florists are more likely to keep their inventory at the right temperature (near-freezing is best), frequently change the water and periodically recut stems, says Stewart. All these steps keep the blooms alive longer. Be especially wary of supermarket flowers kept too close to produce: The fruit gives off ethylene, which wilts plants.
Exercise equipment: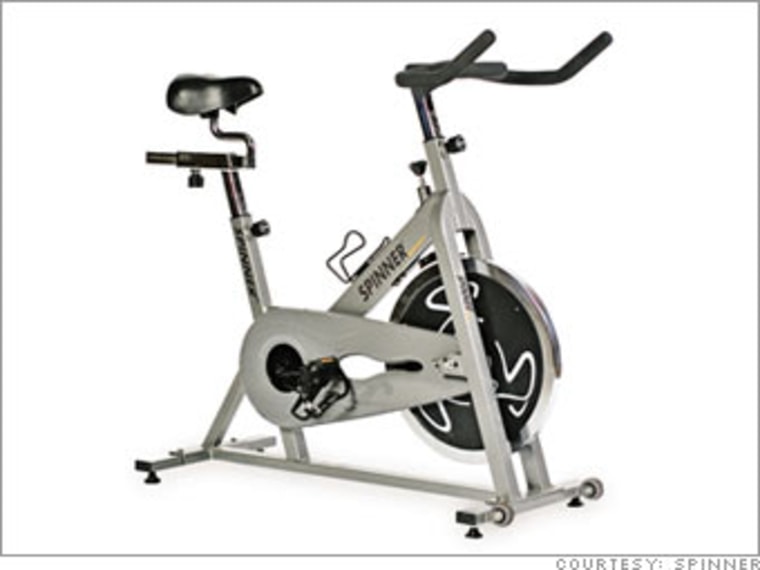 Stationary bike: Spinner Sport, $499 Save or spend: Save
The difference between home- and gym-quality exercise bikes isn't that great, says celebrity trainer Harley Pasternak: "Buy whatever you can afford and will use." Even a simple spin bike with a heavy flywheel — like this Spinner Sport — will do. Pay more for electronic readouts and heart monitors if you want, but "those bells and whistles aren't essential," says Cedric Bryant, chief science officer for the American Council on Exercise.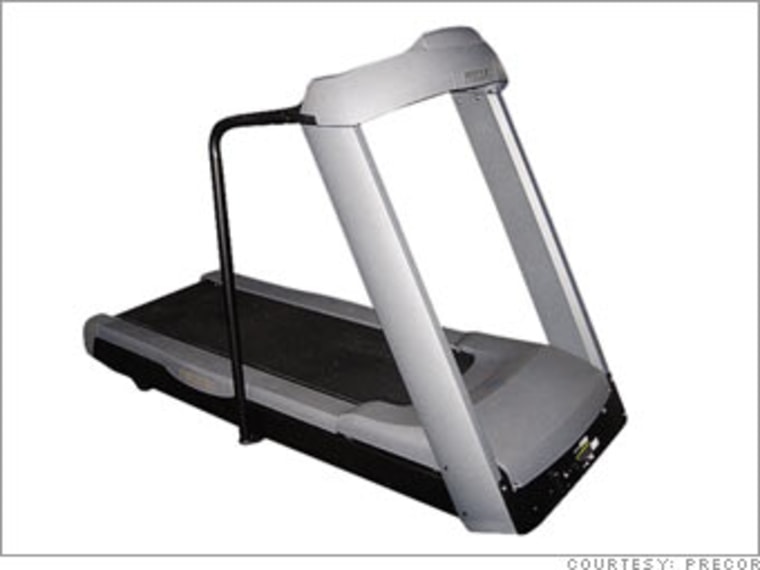 Treadmill: Cybex LCX 425T Treadmill, $4,795 Save or spend: Spend
These days you can buy a treadmill for as little as $100, but it's really no bargain. The machine will lack stability and cushioning — and you could end up hurting yourself. "Step onto a cheap treadmill and it'll wobble," says personal trainer Paul Frediani, author of "Tri Power." Quality treadmills are sturdier, with oversize steel rollers, welded-steel frames and big motors.
The bedroom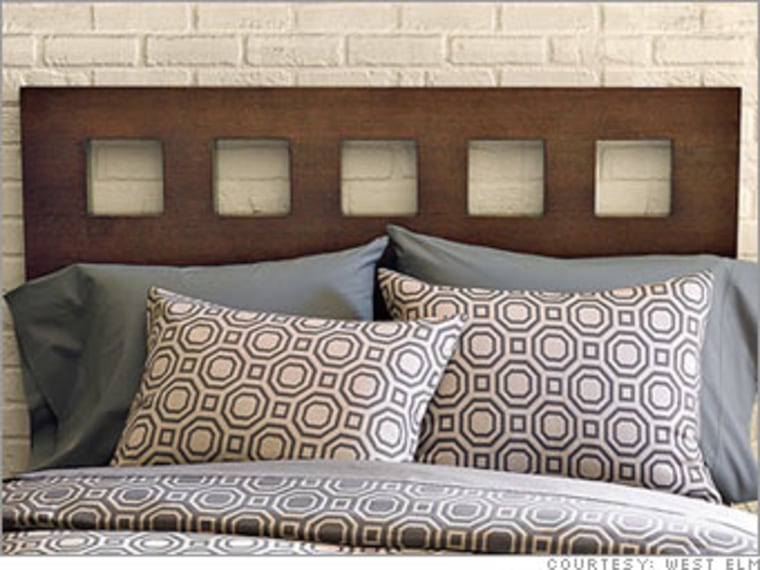 Headboard: West Elm Octagon Cutout Headboard, $359 (for queen-size) Save or spend: Save
Framed beds are out, says furniture expert Jennifer Litwin. Headboards are in: "They make a room look finished without your spending in the thousands." Because they don't support weight, you don't need to blow the budget.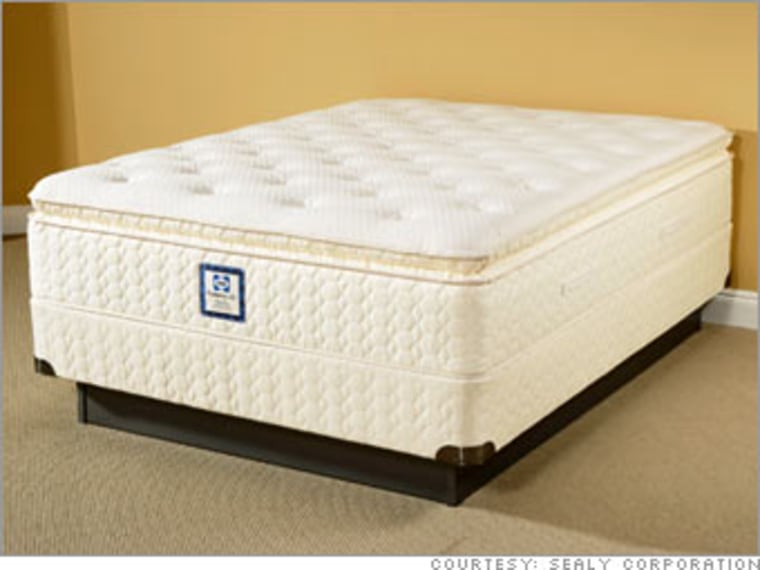 Mattress and box spring: Sealy Silver Coast Ultra Plush Euro Pillowtop, $899 (for queen-size mattress and box spring)Save or spend: Spend
This decision comes down mostly to comfort, but it's safe to say that the cheapest mattresses don't have much padding (you'll feel the springs), are made with polyester (which can pack down over time), and have fewer coils (you want at least 350). As you go up in price, you gain layers of support, like body-molding memory foam or the "Posturepedic innerspring" featured in this Sealy. Tip: Ask the salespeople to start you from the bottom up, or they'll have you test the priciest one first — and let you convince yourself that nothing less will do.For the full article and more Splurge and Save tips, go to
Jean Chatzky is an editor-at-large at "Money" magazine and serves as AOL's official Money Coach. She is the personal finance editor for NBC's "Today" show and is also a columnist for "Life" magazine. She is the author of four books, including "Pay It Down! From Debt to Wealth on $10 a Day" (Portfolio, 2004). To find out more, visit her Web site, .