Savannah's in Sydney, and the land of her birth is rolling out the red carpet!
The TODAY anchor and her mother, Nancy Guthrie, received a warm welcome in Sydney, where they were greeted at the airport by fans holding signs and a bouquet of flowers.
Savannah, who was born in Australia, is there with her mother for a special Mother's Day trip.
The pair started their Australia visit at Melbourne's Sandringham Hospital, where Savannah was born. After warning that "we might cry,'' Savannah and her mother took a trip down memory lane, which included meeting three of the midwife nurses who worked at the hospital when Savannah was born.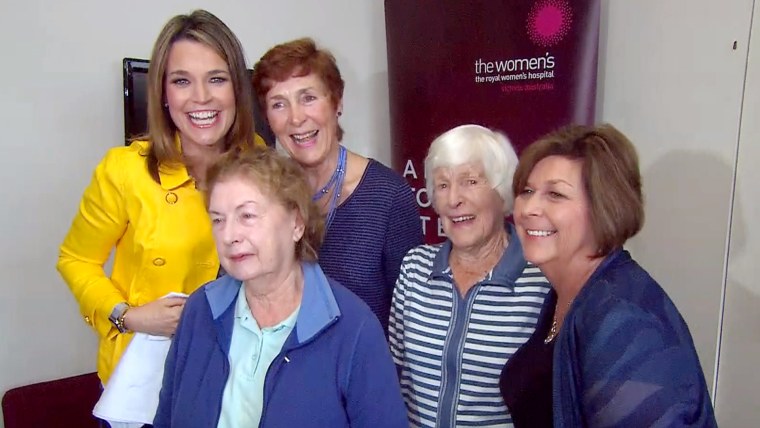 "I think seeing the very place you were born is not something most people get to do or see,'' Savannah said. "To get to go back with my mom, it's just really special."
The city of Sydney displayed a giant banner welcoming Savannah on its iconic Harbour Bridge as she appeared on TODAY live from Australia, where it was 9 p.m. local time.
And of course, what would a trip Down Under be without the local wildlife...
...and the locals.