In recent celebrity real estate news, Sarah Michelle Gellar bought a new home in Mandeville Canyon for her growing family, Mark Wahlberg sold his Beverly Hills home and Mischa Barton's house returned to the market.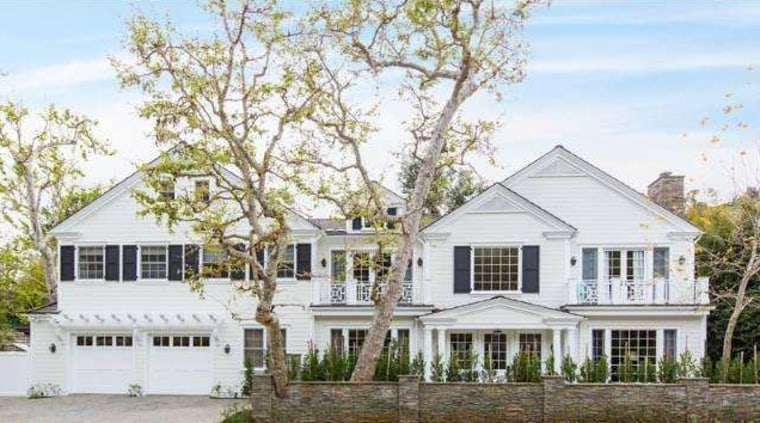 Sarah Michelle Gellar buys new L.A. home
In the land of celebrities, there are a few things that determine the necessity of a new home. Most common predecessor to a new place? A new baby.
Sarah Michelle Gellar and her husband Freddie Prinze Jr.'s son, Rocky, was born 6 months ago, and so the growing family — they already have a daughter, Charlotte — decided to upgrade into a larger home in the Mandeville Canyon neighborhood of Brentwood.
The home is a newer construction, built in 2006, and designed to emulate an East Coast Traditional-style found in the Hamptons. The house opens to a grand entrance, with glossed hardwood floors, wood-paneled ceilings and formal spaces, including a book-lined library. Measuring 7,318 square feet, the home has six bedrooms, a full playroom, gym and media room.
Gellar is set to star in the new CBS sitcom "The Crazy Ones" alongside Robin Williams.
Want to be Gellar's neighbor? There are 435 homes currently for sale in Brentwood.
Mark Wahlberg finally sells Beverly Hills home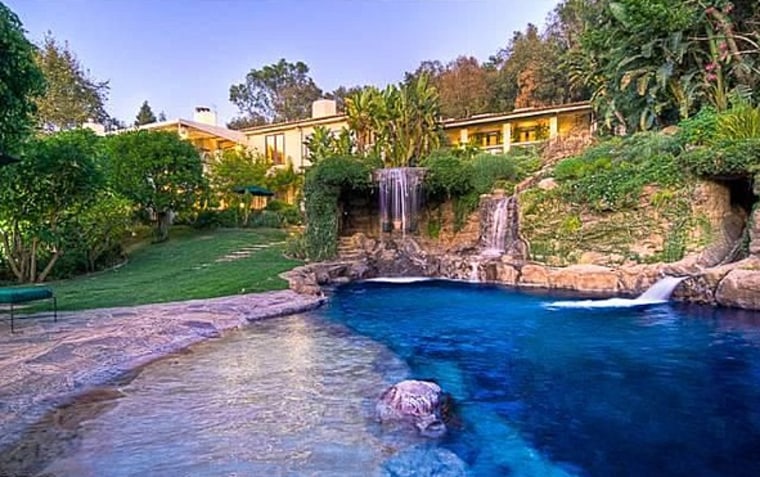 Mark Wahlberg has found success in a number of roles: model, singer, actor and producer. Despite his well-rounded talents, he didn't find quite the same level of success when it came to selling his home.
His sprawling house at 9694 Oak Pass Rd, Beverly Hills, Calif., was first listed in 2008 for $15.9 million. After a series of price chops as well as some time on and off the market, the house just sold for $12.995 million, according to the L.A. Times, which is quite a discount.
Wahlberg, however, only paid $4.95 million for the home in 2001. He did, though, complete a full remodel of the house, adding a number of celebrity-worthy features. One of the biggest additions was a full gym that includes a two-story boxing ring and was the reported location for Wahlberg's training for his Oscar-nominated role in "The Fighter."
The house sits on 1.73 acres and has seven bedrooms, 10.5 bathrooms, a theater room, as well as a guest house, putting green and pool with waterfall, grotto and spa.
See more photos of Mark Wahlberg's home.
Mischa Barton tries the real estate market again
It's a gorgeous, Spanish-inspired estate on over an acre, but Mischa Barton doesn't seem to be interested. Rather, the star — best known for her role on TV's popular show "The O.C." — is still trying to sell the sprawling home.
Barton bought the home in 2005 for $6.4 million, during her tenure on the show. Five years later, she was ready to get rid of the home, and listed it for $8.695 million.
With no buyers ready to bite, Barton delisted the home, relisting it about a year later at the same price. Again, no takers, so she removed it from the market and tried the rental route, most recently offering it at $35,000 a month.
It's not apparent if Barton had a tenant in the home at 2670 Bowmont Dr., Beverly Hills, Calif., in the past few months, but she is trying the market again and she's not backing down on price. The home is still listed at $8.695 million.
Barton's house is located in a gated community and is surrounded by a high wall and private entrance. The home's 7,607-square-foot floor plan offers six bedrooms, which includes a generously sized master suite with fireplace, dual baths and dressing rooms.
According to Zillow's mortgage calculator, the loan payment on Barton's home would be around $33,555 a month, assuming 20 percent down on a 30-year fixed mortgage.
See more photos of Mischa Barton's home.
Related:
·  Chris Hemsworth buys Crocodile Dundee's Malibu home
Erika Riggs, a real estate writer for Zillow Blog, covers celebrity real estate, unusual properties and home design trends. Read more of her work here.