Ho, ho, ho! Santa and his dutiful elves are prepping for their annual yuletide departure from the North Pole, and once again all good boys and girls can track his whereabouts online and on mobile devices. 
Competing trackers from Google and NORAD will pinpoint the location of the Jolly Good Fellow's entourage as they fly to various locations worldwide on Christmas Eve.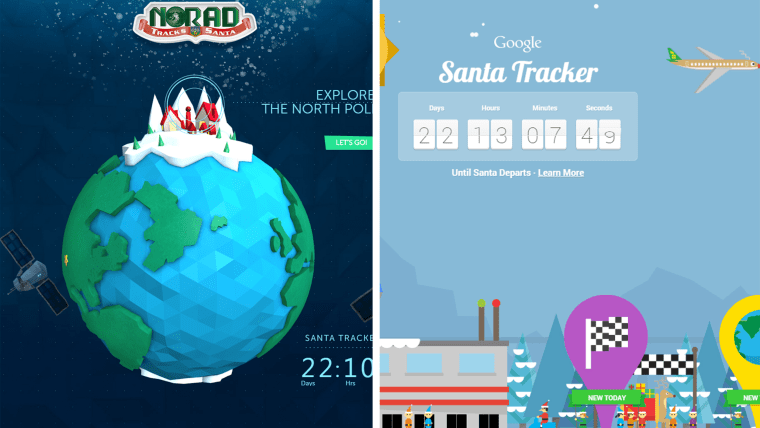 North American Aerospace Defense Command, the joint U.S.-Canadian organization that monitors the skies of North America for threats, has been tracking Santa every Christmas Eve since the mid-1950s. In 2007 NORAD enlisted the help of Google Maps and Google Earth to make sure Santa stayed on course. That jolly alliance ended in 2012 when NORAD dropped Google in favor of Microsoft and Bing Maps. Not to be left out in the cold, Google launched its own Santa tracker, and thus began the tracker wars. 
This year, Google's Santa tracker once again has its own website, as well as an accompanying app for Android devices and an extension for Chrome.

The NORAD Tracks Santa website, meanwhile, is available in eight languages and also features a mobile version. Apps are also available in the Windows, Apple and Google Play stores.