87 Hale Hill Lane, Lewis, N.Y.
For sale: $750,000
It's the one home where curb appeal doesn't matter, quips listing agent Brian Dominic of Select Sotheby's International Realty.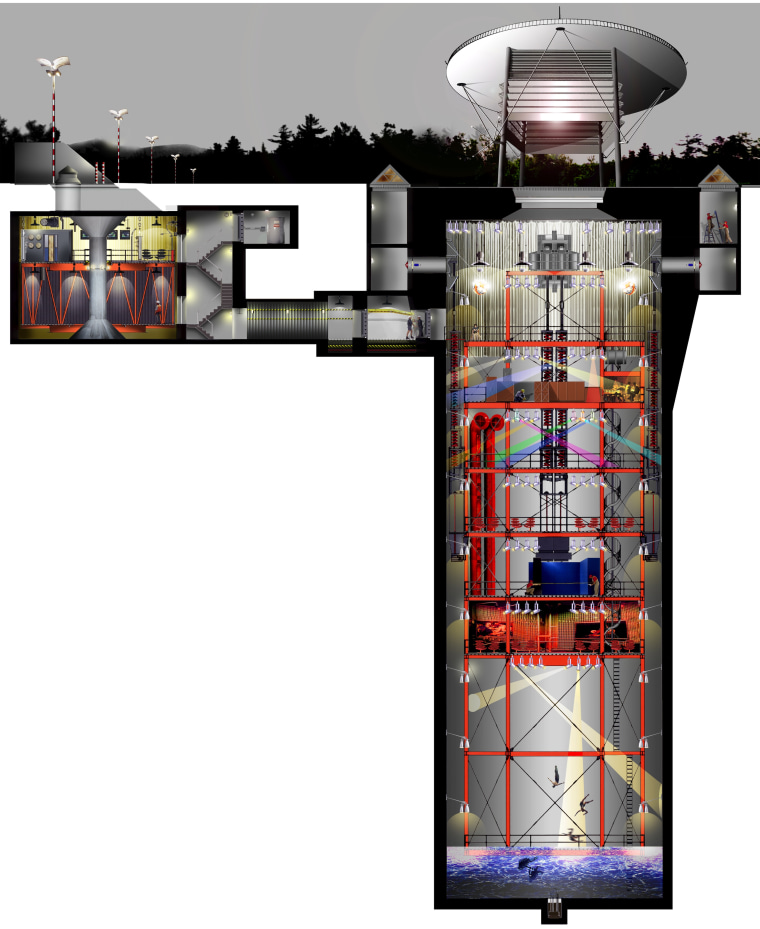 He's right: At first glance, the home in upstate New York isn't anything more than a steel door in the middle of the Adirondacks. But it's below the ground that matters.

Forty feet underground is the actual residence, set in a decommissioned missile silo. A dozen or so are scattered through the country — one popped up for sale in Saranac, N.Y. in December 2011. Unlike the other silos, explains Dominic, this one remains true to its original function.
"The gentleman who bought it — he's an Australian architect — had been looking for a unique property and came upon this one," he said. "He thinks it's an amazing piece of history, so he didn't want to change it; he wanted to restore it."
That meant sourcing original silo parts and cleaning up the rust on existing mechanics. The big red launch button? It's still there on the control panel in the bedroom, which was once Launch Control Center Two.
"There's an actual launch control desk, and he restored it," Dominic said. The rest of the home still has all the necessary features of a normal single-family residence — kitchen, bathrooms and living area. As for the actual silo that once held the missile? It's 185 feet deep by 52 feet in diameter and could be whatever the buyer wants.
"An organic vegetable farm, hydroponics, precious metal vault, deep-sea diving school, test facility, or even a bird sanctuary," Dominic said.
The missile silo is leftover from the beginning of the Cold War, when the U.S. began developing the Atlas missile system, which placed the missiles in bases throughout the country. In this home, like others, the missile was held in an underground silo connected to the missile launch control center. In the late 1960s, the silos were decommissioned and auctioned off to be private residences.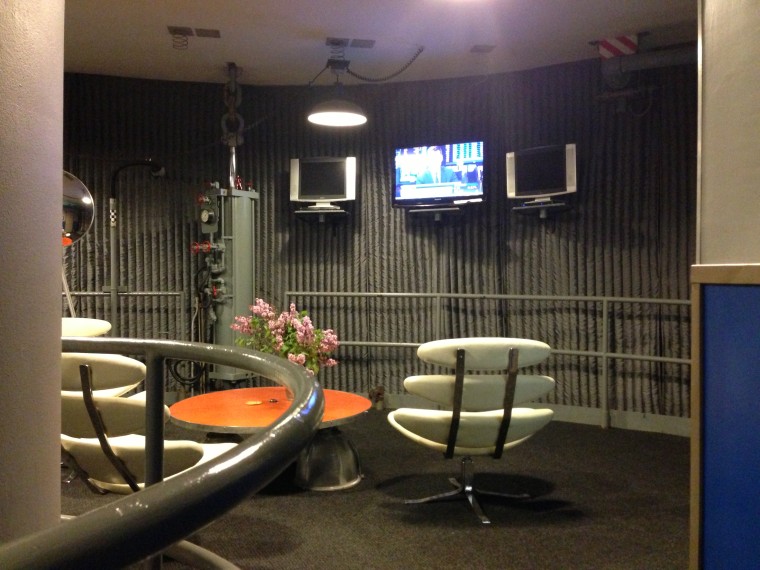 Set between thick concrete walls, the home is designed to survive nuclear explosions, earthquakes, blizzards and nearly any other disaster imaginable. When you're in the home, you can't hear any noise above ground, Dominic says.
"It could be 110 outside, and it would be the same cool temperature and environment down below," he said.
Erika Riggs, a real estate writer for Zillow Blog, covers celebrity real estate, unusual properties and home design trends. Read more of her work here.
Related:
·      Missile Silo Home for Sale for $750,000
·      House of the Week: Home Made From a Shipping Container