If you had a few million dollars burning a hole in the pocket of your designer jeans, what would you buy? A sprawling mansion or a flashy sports car? Or would you live frugally and drive a Mazda?
Detroit Lions wide receiver Ryan Broyles does, and he's earning a lot of attention for it. It's easy to see why — in the big-money world of professional sports, keeping up with the Joneses (or rather the Bradys) is not an easy task.
Broyles recently made headlines when he revealed, in an interview, that he and his wife, Mary Beth, are living on a $60,000-a-year budget. It's a shocking amount considering the 27-year old Broyles will reportedly earn more than $1 million this year playing for the NFL. And while there's often discussion of athletes as role models, unfortunately it's typically related to something that's gone bad. Not so, this time.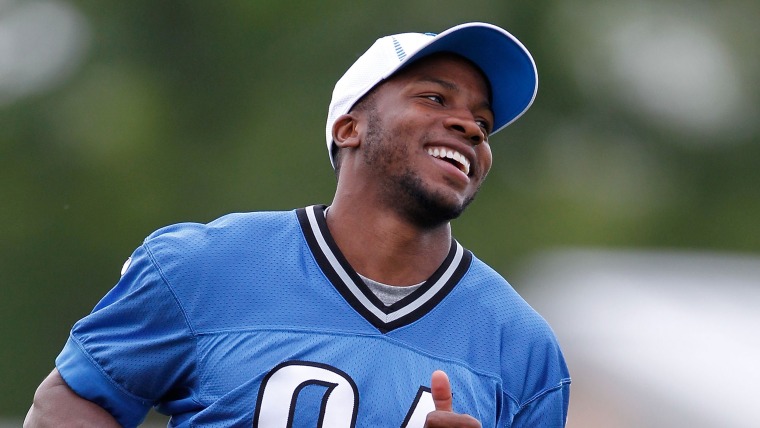 "This is a fantastic example for all of us," said J.J. Montanaro, a certified financial planner with the United Services Automobile Association, a Texas-based financial services group. "It appears that Broyles has taken the 'spend less than you earn and save consistently' rule to a big-league level."
RELATED: 5 easy ways to trick yourself into saving more money
The average person doesn't make more than a million bucks. In fact, according to the Bureau of Labor Statistics, the average American earns $47,230 per year. Regardless, said Montanaro, more Americans should take a cue from Broyles and his modest budget, by living below their means and saving for the future.
Montanaro recommends four simple steps to get on the right financial track:
Track where you spend your money and how much you earn. Most people have no idea how much they earn or spend every month. Record what goes out and in for one month. Don't forget about those monthly pesky reoccurring credit card charges and daily trips to the coffee house.
Figure out where it should be going. For example: housing, car expenses, entertainment, bills, college savings, retirement and emergencies. Of course, based on income and expenditures, budgets will look differently, but one good rule of thumb everyone can follow: Save 10 percent of your income for the future.
Build a plan. Start by cutting discretionary spending, shop smarter and if necessary, assess major expenses like housing and vehicle costs. Instill a 48-hour cooling off period before making a big purchase (like a big-screen television or fancy new living room set).
Stay on track. Schedule regular check ups with your accountability partners (spouse or financial adviser), leverage pay raises and return back to the first step and keep track of where your money is going. Be sure and take advantage of automatic withdrawals for investments or savings.
RELATED: Money magazine lists top 10 towns to live in America
You'll be happy to know that a recent study by TD Bank also found that 42 percent of couples who talk about money described their relationship as "extremely happy." That's compared to 27 percent who only talk dollars and cents (sense) once a month.