Russell Brand isn't afraid to be controversial with his comedy, but the actor might be in trouble with Twitter after sharing a reporter's cell phone number with his 8.7 million followers.
When a journalist for the London-based Daily Mail tried to reach Brand for a story, the comedian tweeted a photograph of the reporter's business card, which included the handwritten words "please call" and an arrow pointing to the reporter's phone number.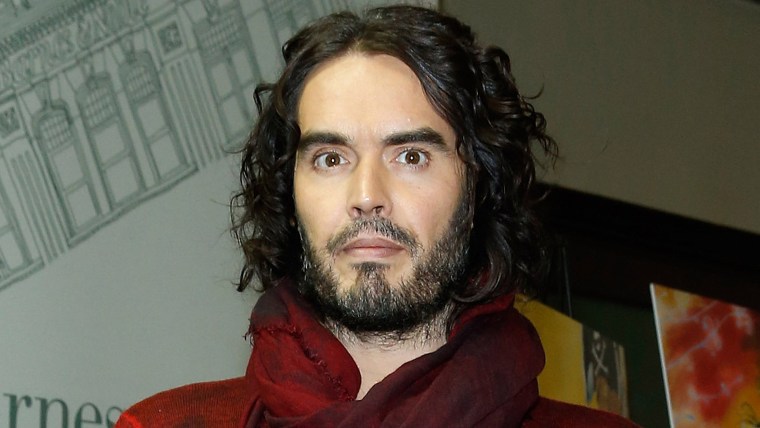 Brand later deleted that tweet, called the situation "a bit nuts" Monday morning, and offered an explanation.
But many in the Twitterverse were not amused by what they considered to be bad judgment by Brand.

In addition to angering Twitter users, Brand also may have violated Twitter guidelines that prohibit posts containing someone's personal information without permission.
A Twitter spokesperson cited privacy and security concerns as reasons why the company does not comment on individual accounts, but did refer NBC to its policy, which states: "You may not publish or post other people's private and confidential information, such as credit card numbers, street address or Social Security/National Identity numbers, without their express authorization and permission."
Another link describing Twitter's private-information policy states: "If the private information you're reporting is not your own, please note that you must have documentation that you're authorized to act on behalf of the person whose confidential information is posted."
Even if a suspension is on the way, Brand won't be going quietly. On Monday afternoon, the comedian tweeted a link to a Guardian article that labeled the Daily Mail as the "biggest ethical code defender" in the region.