Queen Elizabeth turned 90 on April 21, but festivities celebrating the nonagenarian will continue for weeks, adding a layer of celebratory verve to those visiting the U.K. this spring.
If you're planning a trip across the pond, here's how to tap into the royal hoopla — with or without tickets.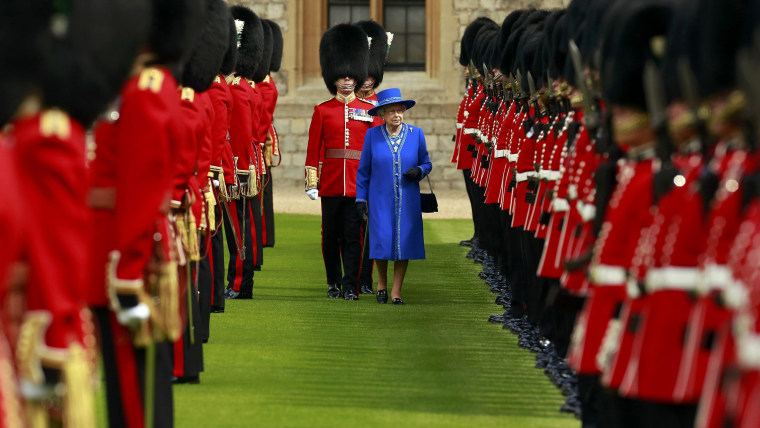 1. Visit Windsor Castle in May.
The oldest occupied castle in the world is an ideal day trip for families. Though tickets are sold out to the official four-night celebration of the queen's birthday, from May 12-15, a visit to the quaint Berkshire county allows you to tap into the jollity. A castle tour (make sure to catch the changing of the guard at 11 a.m.) is a must. Then, spend a pleasant afternoon taking a horse-drawn carriage ride, having a classic afternoon tea and boating down the River Thames.
RELATED: Royal mic drop! See Queen Elizabeth and Prince Harry's reply to Obama challenge
2. Check out the Trooping the Colour Parade in June.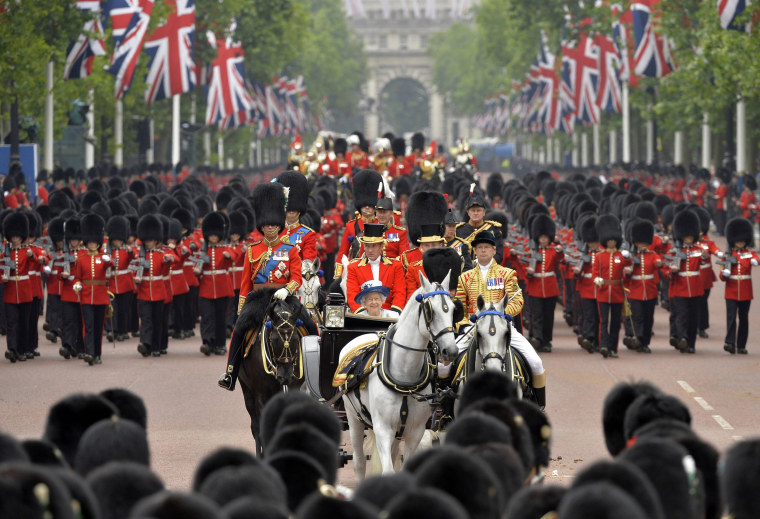 Catch the Queen's annual pomp-and-circumstance-filled birthday parade called Trooping the Colour on June 11. This military ceremony (it dates back to the 17th century) involves 1,400 soldiers from the Household Division, 200 horses and 400 musicians marching alongside Her Royal Highness, who rides by carriage from Buckingham Palace along The Mall to Horse Guards Parade, Whitehall and back again before she is joined by the royal family for a balcony appearance and Royal Air Force fly-by. Again, it's sold out. But, hanging out in The Mall and watching the royal spectacle on jumbo screens in St. James's Park is equally thrilling.
3. Give noble sightseeing a try.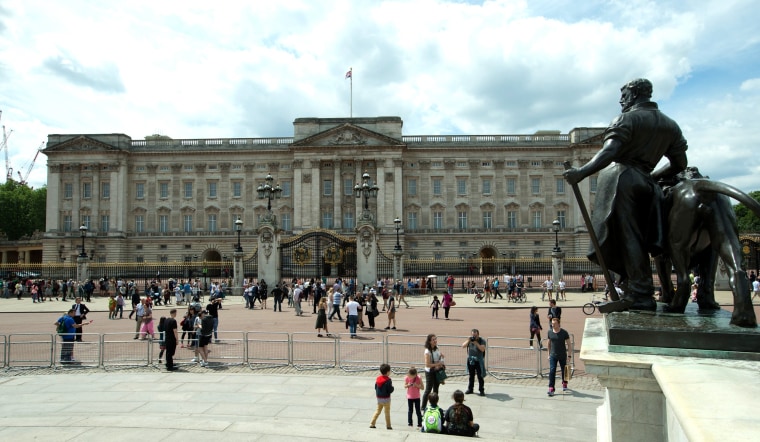 There are certain buildings that figure prominently in the queen's life. Buckingham Palace, of course, is a must-see spot. Catching the changing of the guard (11 a.m. daily) is a highlight for children. Parliament and Big Ben are mandatory. The queen, of course, presides over the opening of Parliament each year. There's also Westminster Abbey, the 10th century architectural marvel that also served as the site of Queen Elizabeth's coronation (and that of all monarchs). Explore the incredible collection of stained glass, artwork and the highlight: the royal coronation chair. The site of royal burial tombs can also make for a fun game for children, with a search for the names of kings, queens and esteemed British luminaries.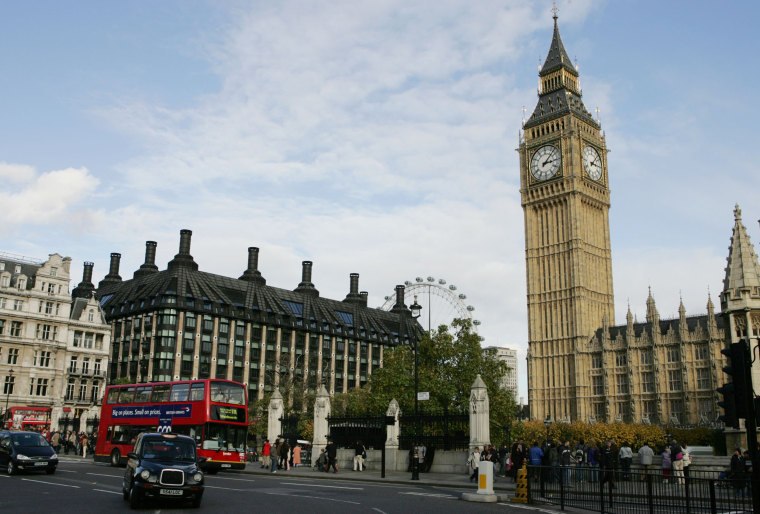 RELATED: Prince William, Duchess Kate celebrate 5th wedding anniversary
Tip: Many of these sights can be viewed by water taxi from the River Thames.
4. Craft your own royal program.
For the more independent traveler, fashion a DIY royal program in London by visiting the queen's preferred hangouts, and sampling her favorite foods, goods and services. This way, you can celebrate the festivities on your own timetable — without the crowds.
How? Since the Middle Ages, the British monarchy has bestowed a mark of distinction upon top drawer "tradespeople" called the royal warrant. Selected for use by the queen, holders of the warrant are permitted to feature the "by appointment to her majesty the queen" endorsement on their products and marketing materials. Visiting these vaunted spots makes for a fun family itinerary.
Since 1742, Paxton & Whitfield has been supplying top drawer restaurants and hotels with artisanal cheese culled from every corner of the U.K. as well as the European continent. In 1850, Paxton & Whitfield was appointed cheesemonger to Queen Victoria. The brand has held on to this honor with subsequent warrants issued by King Edward VII, King George V, King George VI, Queen Elizabeth, the Queen Mother and the Prince of Wales.
RELATED: Little boy asks Prince Harry if he'll ever be king: The royal's response will make you smile
Go hungry and don't be shy about asking for samples. The cheese stewards are happy to dispense intel (ask about acidity!) and tastes of esoteric product like the "Fleur de Maquis," a Corsican ewe cheese encased in rosemary and juniper berries.
Just a few doors down is Floris, England's oldest retailer (established in 1730) of toiletries and fragrance. While most royal-warrant holders are hush-hush about their customers, Floris has a small museum in the back of the shop with letters and archived receipts and purchase orders from various palaces and high wattage clientele, including Florence Nightingale, Ian Fleming, Marilyn Monroe and Winston Churchill.
RELATED: Prince George's $39 robe sells out after he wears it while meeting the Obamas
Though the shop is posh, inexpensive soaps and bath gels make perfect souvenirs for the kids. Note how change is returned on a velvet pad. The shop retains this custom as it was considered "vulgar" in the 18th century to touch someone else's hand.
A short walk away in Piccadilly is Prestat, a shop known as much for theatricality as its delicious chocolate. John Gielgud, Cher, Tina Turner and Paul McCartney have all nipped in to sample the "gourmet gorgeousness" of chocolates, "cheeky" fruity babes and "debonair" ginger hunks. Classics (the "Marc de Champagne," a replication of the first truffle recipe ever recorded in 1895 by Prestat founder Antoine Dufour) are still in demand. The book "Willy Wonka and the Chocolate Factory" is said to have been informed by longtime customer Roald Dahl's fascination with the brand's exotic ingredients.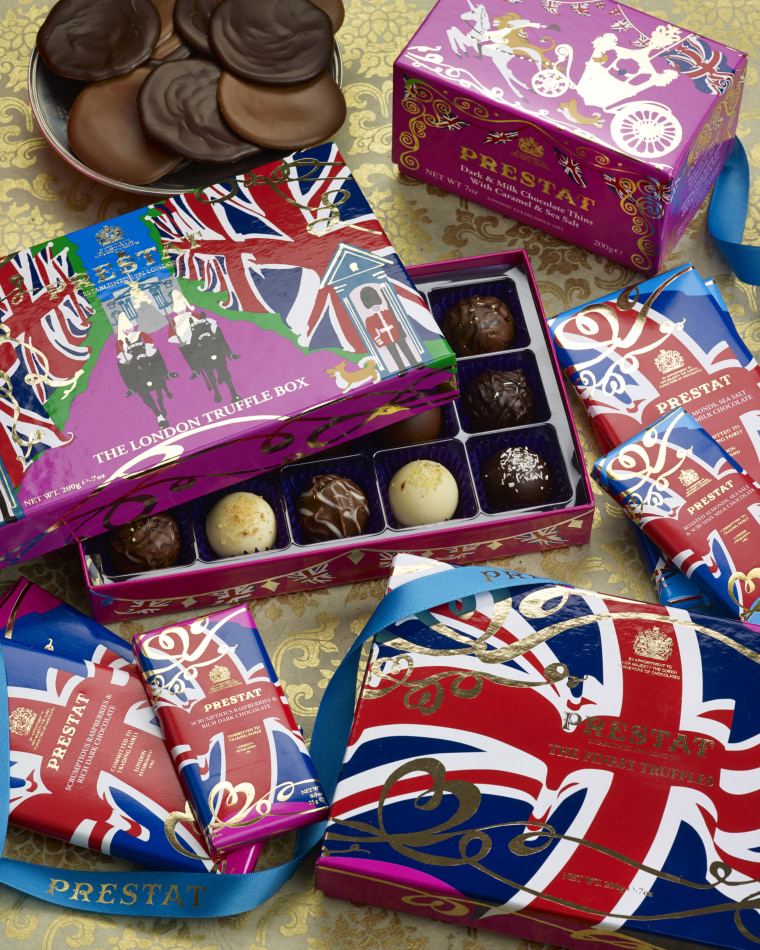 Prestat's whimsical chocolate- filled keepsake boxes are only about $18, but they're still said to be a royal favorite. The queen loves violet cremes. Wills and Kate served truffles at their nuptials.
RELATED: Duchess Kate, Princes William, Harry team up for mental health PSA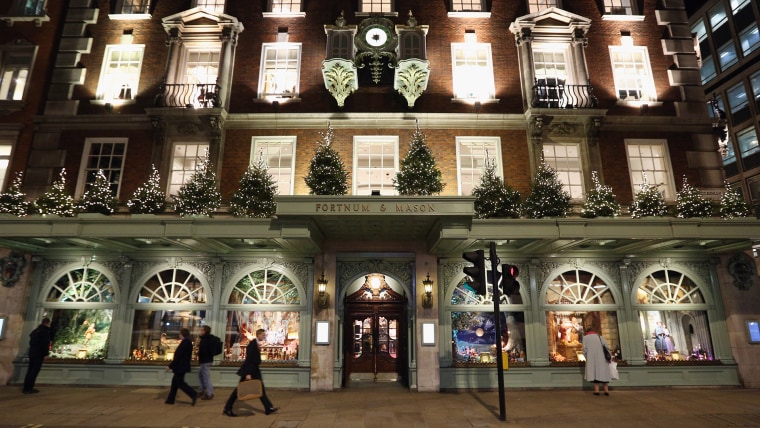 After sampling chocolates, pop in to iconic department store Fortnum & Mason, for a fancy-pants afternoon tea in the Diamond Jubilee Tea Salon. The Royal Grocer for 150 years, this elegant restaurant offers some of the tastiest scones and tea cakes in London — served, of course, with Fortnum's signature tea blends. A more casual tea can be taken downstairs at the shop's ice cream cafe, The Parlour.
After tea, indulge in your literary side. Buying your child a book at the oldest bookshop in London is the stuff of scrapbook memories. Opened in 1797, Hatchards is the oldest bookshop in London and has been supplying royal households with books for generations. And the store's ambiance is as divine as its selection of books. Entering the wood-paneled Georgian edifice and walking up the creaky staircase to the kids' section has an alluring Hogwarts vibe.