Giant robot bears are coming for our senior citizens — coming to help them get into their wheelchairs.
It's called ROBEAR and it was developed by scientists at RIKEN, a Japanese research university, and the Sumitomo Riko manufacturing company.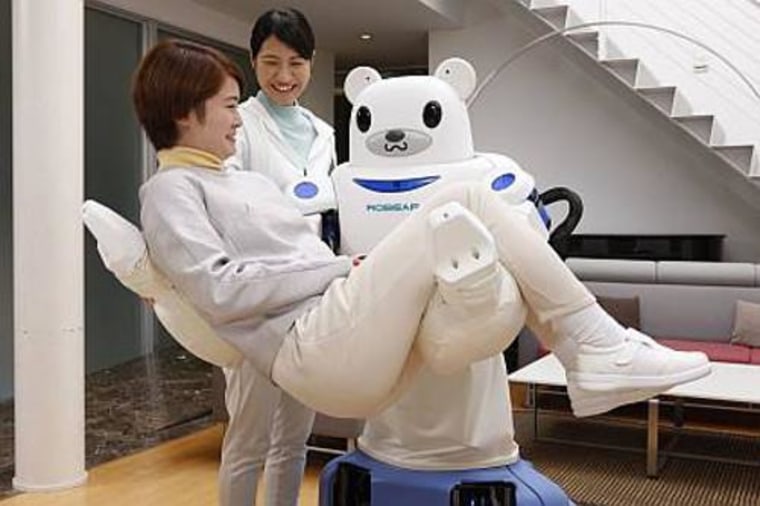 Weighing in at 308 pounds, ROBEAR is pretty big for a robot. But it's actually much lighter than its similarly bear-shaped predecessor, RIBA-II, which weighed a whopping 507 pounds (230 kilograms).
Its main purpose: gently lifting patients from their beds with its comforting robot-bear arms. Could someone use ROBEAR to reenact the iconic scene in "The Bodyguard" with a smiling machine in place of Kevin Costner? Of course they could.
Yet this robot has a more noble purpose.
"With its rapidly increasing elderly population, Japan faces an urgent need for new approaches to assist care-giving personnel," RIKEN said in a press release. "One of the most strenuous tasks for such personnel, carried out an average of 40 times every day, is that of lifting a patient from a bed into a wheelchair, and this is a major cause of lower back pain."
Right now, the friendly robot's only being used for research purposes. Hopefully, though, the millennials reading this can look forward to a future where huge, robotic forest animals take care of their every need.