If you or a loved one uses a wheelchair to get around, you've probably found yourself at a restaurant that, even if wheelchair-accessible, isn't exactly wheelchair-friendly. Perhaps you have to use a back entrance, or maybe the tables are too low to roll under, or the counter too high. The list goes on — just as it does with hotels and entertainment venues.
Brett Heising, who has cerebral palsy and has used a wheelchair his entire life, got fed up with the lack of clear information from most businesses. A former corporate communications manager and journalist, Heising founded Brettapproved.com, a travel website devoted to travelers with disabilities.
RELATED: Paralyzed boy's wish to spend more time with family fufilled with backyard path
The site, launched in 2012, lets users rate and discover the best — and worst — places to go if special needs are a factor. Heising was inspired to create the site after a bad experience when traveling for work.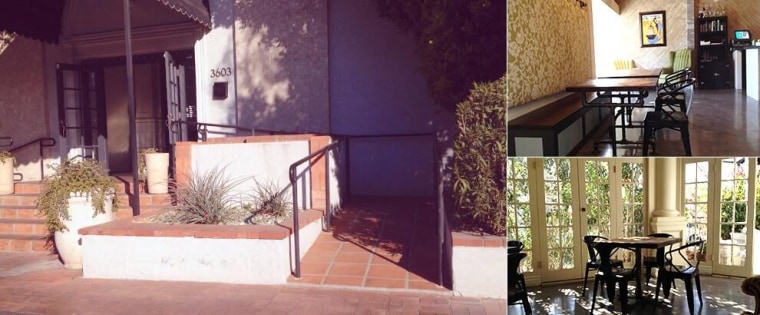 "Things came to a head [a few years ago] when I was doing a freelance trip to San Francisco," Heising, who is based in Phoenix, Arizona, told TODAY.com. "I explained to the hotel that I needed a roll-in shower ahead of time, and called again a couple days before. And wouldn't you know it, I got there and there was no roll-in shower."
"I figured I could complain [to the hotel], but in the long run that doesn't do anything to change the situation," Heising said.
Brett researched disabled travel in America and found that in 2012 and 2013, nearly 32 million trips were taken by people in wheelchairs. The number, Heising felt, could be greater if a travel site existed for people in wheelchairs.
RELATED: 6-year-old girls in wheelchairs Whip and Nae Nae like no one is watching
Brettapproved is similar to Yelp, but provides more specialized information that perhaps only a person in a wheelchair would need to know.
"When we review a restaurant, we ask:'Was there handicap-accessible parking? How easy was it to get in the door? Was there a different entrance around the back? If was crowded, could I navigate in a manual wheelchair to get to my table without a challenge?'" said Heising.
In addition to layout and design, the site also measures staff courtesy.
"One of the things that has happened to me is that if I'm at a party with able-bodied people, or my wife who is able-bodied, and I'm the one footing the bill, the staff will direct the attention to the others," said Heising. "What I look for is how engaging were they? Did they look me in the eye and address me as a consumer?"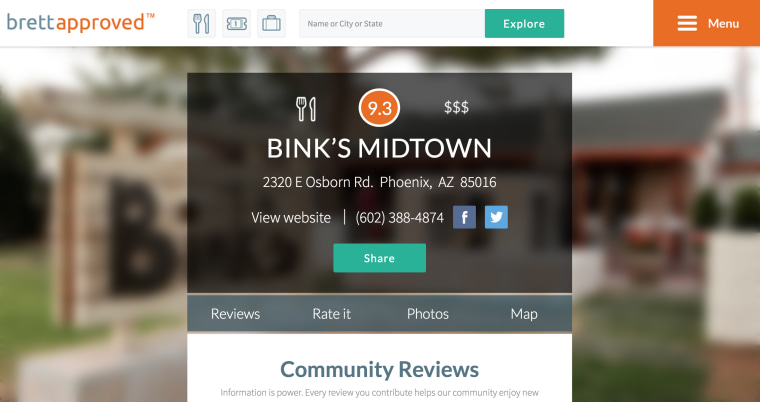 RELATED: Teacher auctioning 1,000 Happy Meal toys to help boy buy new wheelchair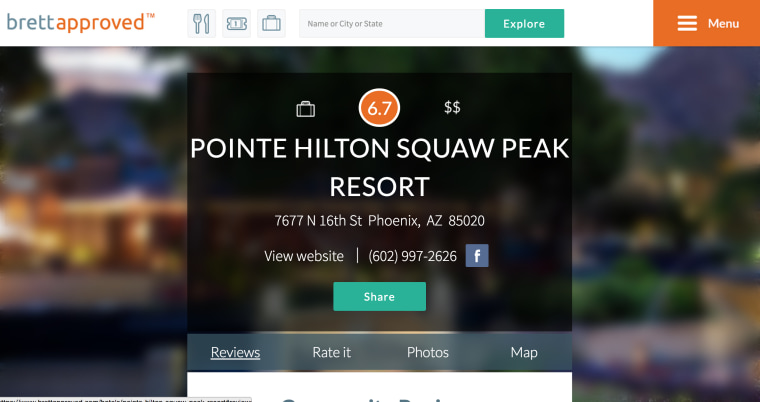 Brettapproved currently has reviews on restaurants, hotels and entertainment venues in more than a dozen states across the country. Heising is looking to grow the site tremendously and provide more in-depth reviews, especially in large cities.
One potential reviewer is Peter Soby, a writer, director and producer who discovered Brettapproved.com via social media. Soby lives in Los Angeles and is quadriplegic.
RELATED: Hawaiian surfer creates opportunity for wheelchair-bound to paddleboard
"There's a part of me that enjoys going to new places and discovering how accessible they are or aren't — but that's a very small part of me," Soby told TODAY.com. "I absolutely love the idea of having a website that you can just go to and search for a restaurant or store or museum and read reviews directly from people who use wheelchairs to learn how accessible they are or aren't."
Soby thinks that the site can not only help disabled people who are planning an outing or trip, but encourage establishments to look at the small but important details that might matter to someone using a wheelchair.
"Sometimes when you call a place ahead of time to ask about accessibility, they'll tell you it's totally accessible. And then you get there and there will be one or two small steps," said Soby. "[A staff member] will say, Those are just a couple of small steps, they shouldn't be a problem.' It's just ignorance as they have never experienced what true accessibility [means]."