Raise your hand if you've ever been baffled by a medical bill, or those lengthy "explanation of benefits" statements that arrive in the mail. The murky and often frustrating billing process is filled with unfamiliar terms and codes, meaning little transparency for the patient.
So, about a year ago, when Adam Parsons heard about Remedy, a tech startup that helps people identify errors and negotiate medical bills, he signed up. So far it's saved him $497 on two bills. An occupational therapist in Richmond, Virginia, Parsons now recommends it to his clients, too.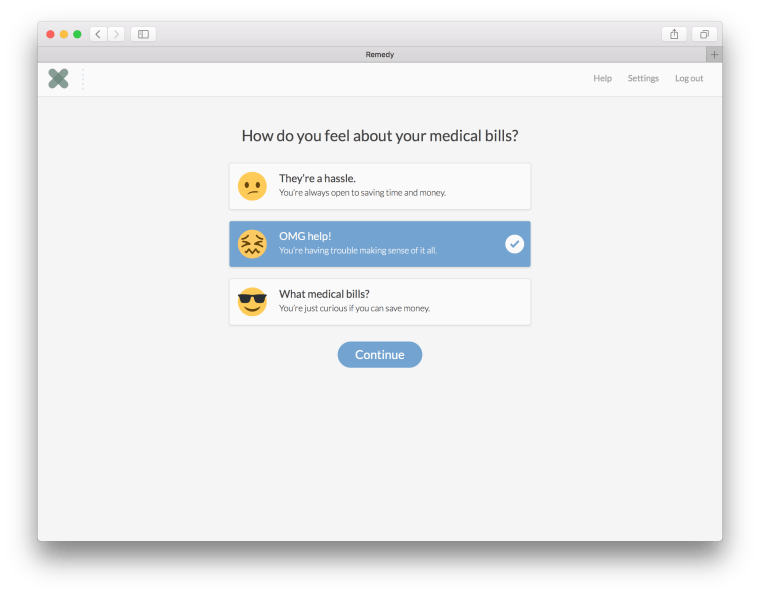 Here's how it works: Users sign up for free on the site, and give Remedy access to their online insurance portals, including medical, dental and vision plans. The service then reviews past itemized bills to identify savings — using a combination of medical billing experts and algorithmic knowledge. In some cases, Remedy can negotiate medical bills or set up a payment plan with health care providers. The whole process can take anywhere from a few weeks to a couple of months.
RELATED: The happiest, healthiest state in the US is...
If Remedy saves you money by lowering your bills, it takes a 20 percent cut of the savings (up to a maximum of $99 per bill). If it can't lower your bills, you pay nothing.
"A lot of the value comes in from having them manage the whole thing," Parsons told TODAY. "It's been convenient having them be that point person for the bills." He also likes being able to use email support or logging in to check the status rather than having to call on the phone.
Remedy, which launched last year, grew out of conversations co-founder and chief operating officer Marija Ringwelski had with people at bus stops around San Francisco. After leaving a job in pharmaceutical pricing consulting in 2014, Ringwelski knew she wanted her next project to focus on helping health care consumers. To uncover their pain points, Ringwelski went to bus stops around San Francisco and talked to people.
RELATED: Start your financial savings plan with these 18 simple tips
"Over 70 percent of people said that their top concern was mistrust and fear of medical bills, and that in some cases this fear led them to avoid seeking care when they needed it, despite having health insurance," she told TODAY. She dug deeper into medical billing errors and found it was a frustratingly common problem in need of better solutions.
"We'll pull all that data in and start to flag errors," said CEO Victor Echevarria, who previously spent three years working at service platform TaskRabbit. For instance, some bills contain procedures that were never performed or patients get billed for services that should have been covered by insurance. "Medical billing specialists are there to handle particularly complicated cases," Echevarria said. "Where the system can't take the ball over the goal line, they will."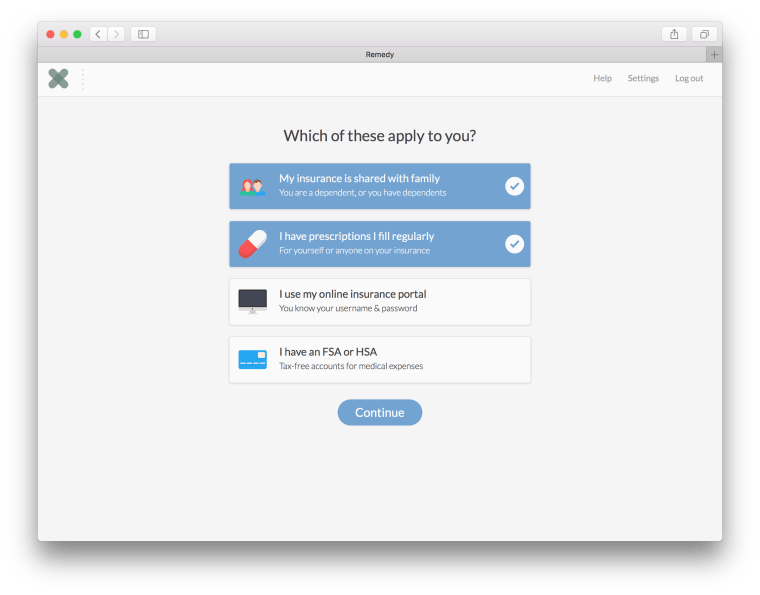 In an age of rampant identity theft, Remedy safeguards user data carefully. According to Echevarria, the startup is not bound by the Health Insurance Portability and Accountability Act (HIPAA), which protects health care information, but he said they voluntarily follow those standards. "The only people who have access to your data are those that are actively working on your case," he said. "All access is logged."
RELATED: A guide to downsizing and embracing an RV lifestyle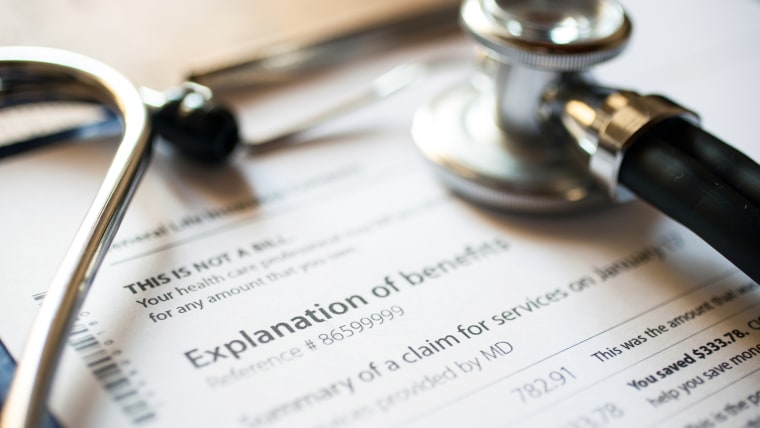 Remedy isn't the only player in this space — other companies including Copatient and ExHale Health also search for errors or negotiate medical bills — but Echevarria says Remedy differentiates itself by monitoring even small health care bills for errors instead of focusing on large ones.
"Nobody's really looking for ways that provide this layer of protection across the board for the $50 copay and the $100 hospital bill," he said. "Those are things where errors can exist, but people won't think to seek out help."
Remedy's goal is to support every health care insurer in the nation, according to Echevarria, so if one isn't already supported by the website, they will add it. Remedy can also review bills from health care providers who don't accept insurance, although Echevarria says errors are less common in that instance. "The complexity (with insurance) is what causes a lot of these errors," he said. "It's not something where a doctor or an insurance company is willfully trying to harm an individual, but it's a complicated system that's causing the problem."
As health care costs increase — the Centers for Medicare and Medicaid Services reports that in 2015, U.S. health care spending reached $3.2 trillion — Echevarria hopes Remedy will help alleviate some of that burden to families and individual patients and speed up the process. "(Resolving billing issues) can take months depending on the provider," he said, "but we're working hard to bring that time down to days."