/ Source: TODAY Contributor
Until a few years ago, travelers keen on truly experiencing a new city would have only bulky travel books to review on the long flight over to Indonesia or New Zealand. They'd bring printed-out lists, discovered online, and hope a helpful hotel concierge would help book unique restaurants and tours.
Not so anymore.
When Susan Shain, a San Diego-based travel writer, wanted to see Tokyo, she checked out a well-reviewed home on Airbnb, booked it and when she arrived, chatted up her host, who suggested where to dine.
"He told us about these tiny places with just four or five seats," said Shain, who books several big international trips a year. "The food was amazing and we never would have found these restaurants on our own."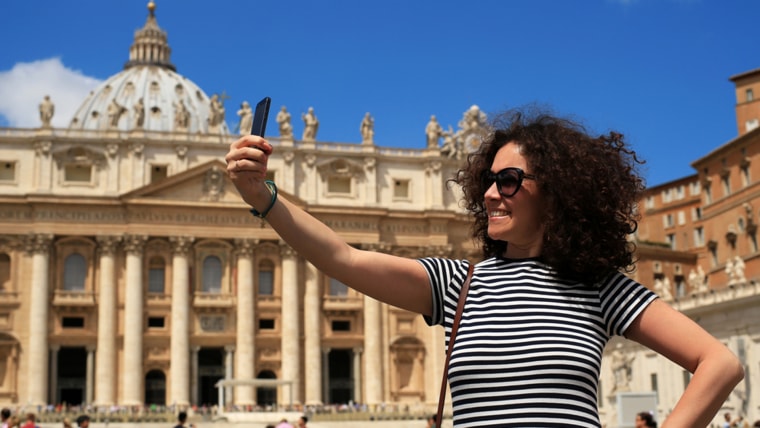 "Authentic" is the new buzzword for tourists. Sharing-economy services, like Airbnb, are gateways for travelers bent on not only genuine experiences, but affordable ones. Airbnb saves 41 percent, or an average of $102 per night, compared to hotels, according to rocketrip.com.
Dawn Royski, a frequent traveler who blogs about her sharing-economy experiences on sharetraveler.com, spent a month in Spain for less than $1,000. That included airfare, said the 45-year-old San Francisco resident. Royski found a place in a neighborhood through a home exchange site, got around using Uber and BlaBlaCar.com and sampled the local fare on the advice of her temporary neighbors. During a later visit to Malaysia, the blogger booked an Indian food tour through vayable.com and while in Bangkok, she chose an alternative market tour through Ilikelocal.com where local food stall workers doled out samples and shared tips on how to make spicy Thai dishes.
"I don't think I saw another tourist the entire day," said Royski, who insists she's paying less than 25 percent of what it would cost her to travel traditionally. And of course it's a far more captivating experience.
"There's a different feel, a human element, to traveling through the sharing economy," said Sean Hennessey, a clinical assistant professor at Tisch Center for Hospitality and Tourism at NYU's School of Professional Studies.
The key for traveling through the sharing economy is the peer reviews, according to Naama Shefi, the marketing director for New York Eatwith.
"The method has proven itself as very valuable," said Shefi. "It's all very transparent."
Shain agrees. "I read the reviews very thoroughly."
For her next trip to the Republic of Georgia, Shain is booking a place to stay through Couchsurfing.com and excursions through GuideHop.com.
"It's going to be such a cool cultural exchange," said Shain. "Staying at a hotel, you don't get to have an honest genuine conversation about politics, for example."
As for the hosts, many are happy to oblige guests' questions as it provides an opportunity to practice English conversational skills. And don't forget about your four-legged friends when you embark on your voyage. There are, of course, sharing-economy services for pets. DogVacay.com, Catvacay.com and Rover.com promise top-notch animal care while you are gone.
Still skeptical? Only one thing you can do said Shain.
"Give it a try and I bet you'll be pleasantly surprised."