You know the drill. You're at the register ready to pay and the sales clerk asks if you have the store's credit card. Say no and you can expect to hear the pitch – sign up right now and get a big discount on all the stuff you're about to buy.
That instant discount – often as much as 20 percent off – can be tempting. You could save hundreds of dollars on a large purchase. It's easy to say "yes" without thinking about the possible repercussions.
Don't be afraid to say no.
In a recent survey by Credit.com, one in ten adults (31 percent) said they've felt "bullied" by a clerk trying to get them to open a store account during the holiday season. Almost half (49 percent) said they regret their decision to get that new card.
"You should never feel pressured to add a new credit card to your wallet," said Gerri Detweiler, director of consumer education at Credit.com. "You need to think about this before you go to the store, rather than when you're right there at the register. That way you can make a smart decision."
Applying for that store credit card could be a money-saving move or a terrible decision, based on your current financial situation and how you pay your bills.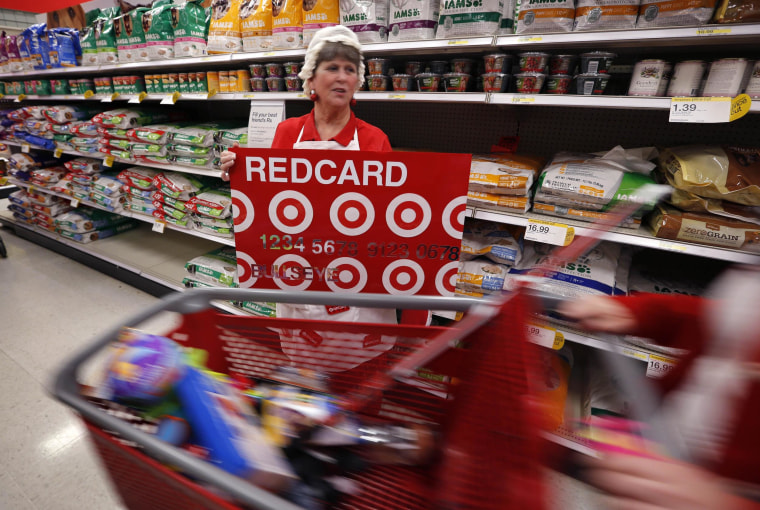 "You need to understand all the terms, and the potential collateral damage that you might cause yourself," said John Ulzheimer, credit expert at Credit Sesame. "If you're going to carry a balance on that new card for even a couple of months, you'll give back any sort of discount you received at the register – and then some – in the form of interest."
In addition, by signing up you hand over personal data which the stores use to track your purchases.
But the National Retail Federation defends the practice, saying, "Retailers typically collect basic, non-personal information that helps them tailor special offers to the customers who want them." Consumers they say, give the information "willingly" and save "millions of dollars each year."
Store cards often provide special perks and rewards for valued customers, but they typically have sky-high interest rates – similar to what subprime borrowers are forced to pay – and low credit limits, at least at first.
CreditCards.com surveyed the market in August and found that the average credit card issued by America's largest retailers had an APR of 23 percent – that's about eight percentage points higher than the current national average for all credit cards.
WATCH: Pros and cons of prepaid credit cards
"If you have a thousand dollar balance on one of these cards with a 23 percent interest rate and you only make the minimum payment, you'll end up paying $840 worth of interest," said Matt Schulz, senior industry analyst at CreditCards.com. "And it will take you more than six years to pay off that balance."
There are several reasons why so many stores want you to have their card. Marshal Cohen, a nationally-respected retail analyst at The NDP Group, told TODAY these cards build customer loyalty and create a sizeable cash flow.
"A retailer can actually make good money on the interest," he said. "Remember, Americans aren't great at paying off their credit card balances."
A few more things to consider
One new credit card will probably have a small negative impact on your credit score. That shouldn't be a problem unless you plan to apply for a loan in the next few months.
"If you're disciplined about paying off your credit card balance in full every month and you're not planning on taking out a car loan or mortgage in the next few months – where you really have to watch your credit score – and you can save a lot of money, then go for it," said Greg McBride, senior financial analyst at Bankrate.com. "This discount is real money."
Of course, getting a whole bunch of new cards in the next few weeks to snag a bunch of discounts could seriously hurt your creditworthiness.
A store card can be a good way to establish credit, since retailers tend to be more lenient when it comes to approving applications. Someone with a low credit score has a better chance of getting a store card. Keep the balance low and pay off the bill each month and you're on your way to a better credit history.
Note: You'll still need good credit to get a store card that's co-branded with Visa, MasterCard, Discover or American Express.
The bottom line: A retail credit card can sometimes make sense, but only if you have the discipline to use it correctly. If not, just say no – and be firm about it.
Credit.com surveyed the market and found five store cards that are worth it: They offer impressive discounts, competitive rewards, or both.
Herb Weisbaum is The ConsumerMan. Follow him on Facebook and Twitteror visit The ConsumerMan website.
This story was originally published on March 8 at 10:06 a.m.