Armed with a 52-ounce coffee mug, a Washington state man headed to his local Starbucks to make history. 
Forty-eight shots of espresso, some protein powder, two bananas, a few caramel drizzle Frappuccino chips, some vanilla bean and a little soy later, Beau Chevassus ordered what may be the most expensive Starbucks drink ever on Feb. 9. He dubbed the $47.30 monstrosity the "Quadriginoctuple Frap."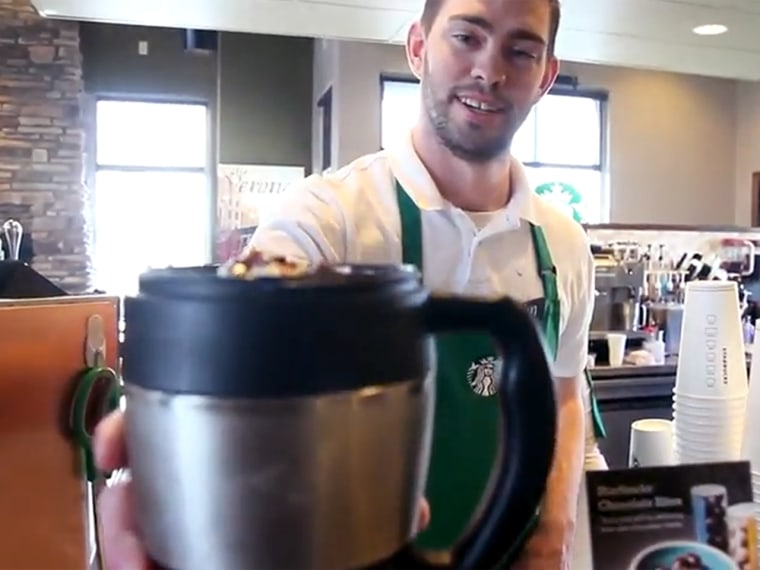 While the drink totaled nearly $50, he didn't actually pay for it. Starbucks gave it to him for free because it was his 27th birthday. He initially ordered 40 shots of espresso, but the baristas bumped him up to 48 as they got into the record-setting spirit. Chevassus posted his experience from the Starbucks in Enumclaw, Wash., just outside the company's home base in Seattle, on YouTube, where it has more than 140,000 views.
Related:Are you a struggling single parent?
Starbucks did not comment on whether Chevassus' order is a record. But he has apparently dwarfed what is believed to be the previous record, more than doubling the $23.60 concoction purchased a year ago this month by Logan Warren of Geek on Call. That drink featured "one Java Chip Frappuccino in a Trenta cup, 16 shots of espresso, a shot of soy milk, caramel flavoring, banana puree, strawberry puree, vanilla beans, matcha powder, protein powder, and a drizzle of caramel and mocha.''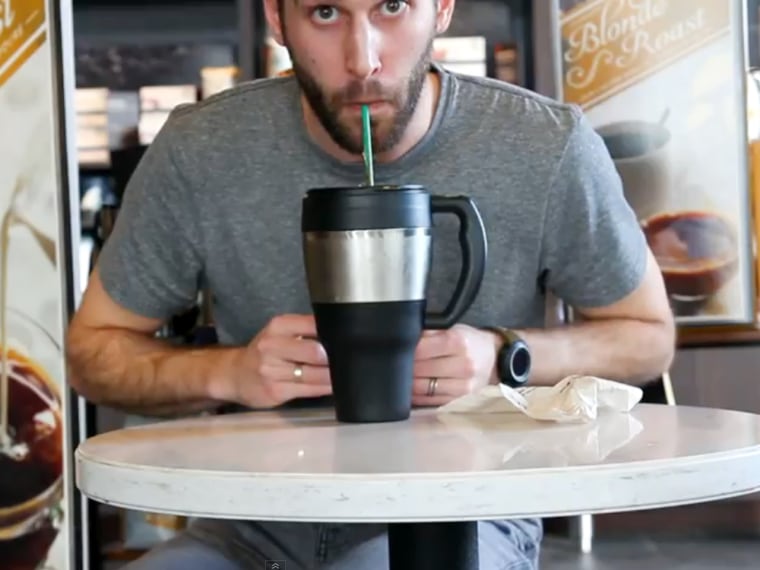 "I did it for fun, for a bit of entertainment and to see if it is at all possible," Chevassus told the New York Daily News. "I was surprised how cool the Starbucks employees were. They seemed almost more interested in trying to set the record than I was."
Chevassus only took a few sips from the caffeine lake while in the store and then drank about half of it over the next few days. 
Read more: 
Pamela Anderson's Malibu home hits the market
Marissa Mayer: Being mom and CEO 'takes a lot of focus'
Job seekers ask: Where has all the courtesy gone?