In an attempt to make it harder for criminals to steal credit card information, banks have been releasing cards with chips, which have in turn become an inconvenience for many consumers.
Instead of normally swiping the credit card upon payment, the credit card chip requires customers to insert their credit card into a reader and wait for the transaction to occur. However, it doesn't appear to be working quite as smoothly.
Some have complained that running what was once a simple errand now takes a lot longer, while others say the chip on their cards doesn't even work properly.
"Takes longer, and sometimes doesn't work at all," Shelly Vodopija told TODAY.com on Facebook. "My card was denied at Target, and the cashier said it had been happening all day."
It's infuriated many and even forced some fed up shoppers to start bringing cash around with them more often.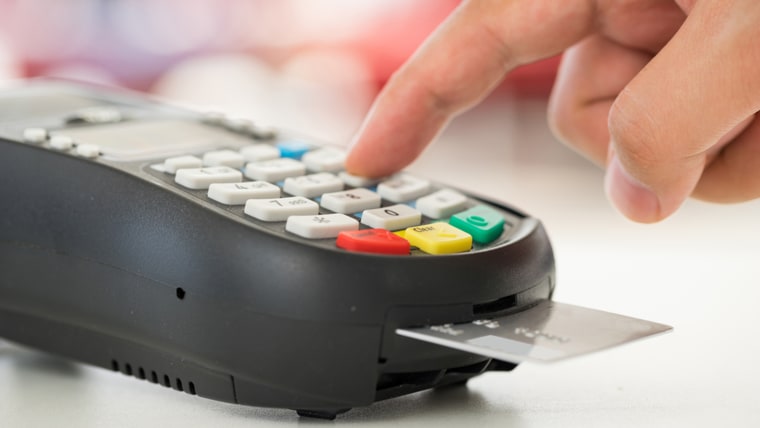 "It definitely takes longer... and annoying that some are set up for it and others not so you never know which to do," Becky Cantrall wrote to TODAY.com.
A member on FatWallet complained that it now takes five times longer to buy a sandwich now and questions how much good it's actually doing.
"Nothing has changed," Jenna Scott wrote to TODAY.com. "When I go to insert my card, I'm told to just swipe. Pretty useless."
Retailers were required to have new credit card readers by Oct. 1 or else they will be to blame for fraudulent charges.