Jennifer Ngo, 32, a special agent for the FBI, played basketball when she was in college. Elyse Darefsky, 54, an IT manager at Cigna, was a big collegiate volleyball and basketball player. And Sarah Ann Slater, 23, who starts graduate school at the London School of Economics in the fall, was a junior tennis champ.
All three women credit sports for their achievements beyond the playing field, and studies show playing sports in your youth can indeed contribute to future career success.
"For me, it was about being part of something bigger than yourself," said Ngo, who also played soccer growing up. "As I got older, it helped me with my career."
Their experiences point to how important it is for girls to have opportunities in athletics. They also underscore the significance of Title IX, which paved the way for more gender equity in high school and college sports, and celebrates its 40th anniversary this month.
Engaging in sports in youth can help women, and men, attain career success later in life, and many prominent women often point to that experience as a reason for their ability to climb the ladder.
Irene Rosenfeld, CEO of Kraft Foods, played everything from field hockey to basketball when she was in high school; former Alaska governor and vice-presidential candidate Sarah Palin touted her sporting past as a basketball player for the Wasilla Warriors; and SEC Chairman Mary Schapiro was a lacrosse player in college.
Of her lacrosse background at Franklin & Marshall College, where she captained the first varsity team in 1977, Schapiro told Lacrosse Magazine in the March issue, that the game helped her professional life.
"Lacrosse is truly a team endeavor," she said. "You have work together, you have to be constantly mindful of where your teammates are, you have to be willing to be in the supporting role, you have to be able to read signals and be prepared to regroup — all of these are important to workplace success. It also taught me to take risks."
According to a report by research firm Catalyst published in May, 82 percent of women executives played organized sports after elementary school, and nearly 60 percent said it gave them "a competitive edge over others in the business world." 
Learning how to compete is among the top life skills youth sport members gain from their participation, according to research from Boston University's School of Education published last year.
There is "a direct transfer of life skills from sport to work," found the research titled "Career Success and Life Skill Development Through Sports," which was part of a doctoral thesis by Gavin Bruce Barton.
He found that besides competitiveness, sports participation also developed an individual's work ethic, ability to handle pressure, resilience, teamwork and confidence.
Surprisingly, the study also found, that "sport participation as a source of life skill development was cited far more frequently than family, work or education."
And, the author added, "Life skills developed in sport can contribute to later work success."
You don't have to tell Cigna's Darefsky's that. "I learned more playing sports than I did in school," she explained. "I was an introvert, and the confidence that you gain playing sports, you can't measure that."
She recalled going on her first job interview at Cigna in her final year of college, right after her basketball team at Clark University had a huge win over Dartmouth. "It gave me a sense of confidence," she said, allowing her to nail the interview.
Slater, the recent grad who played tennis, also has seen the benefits.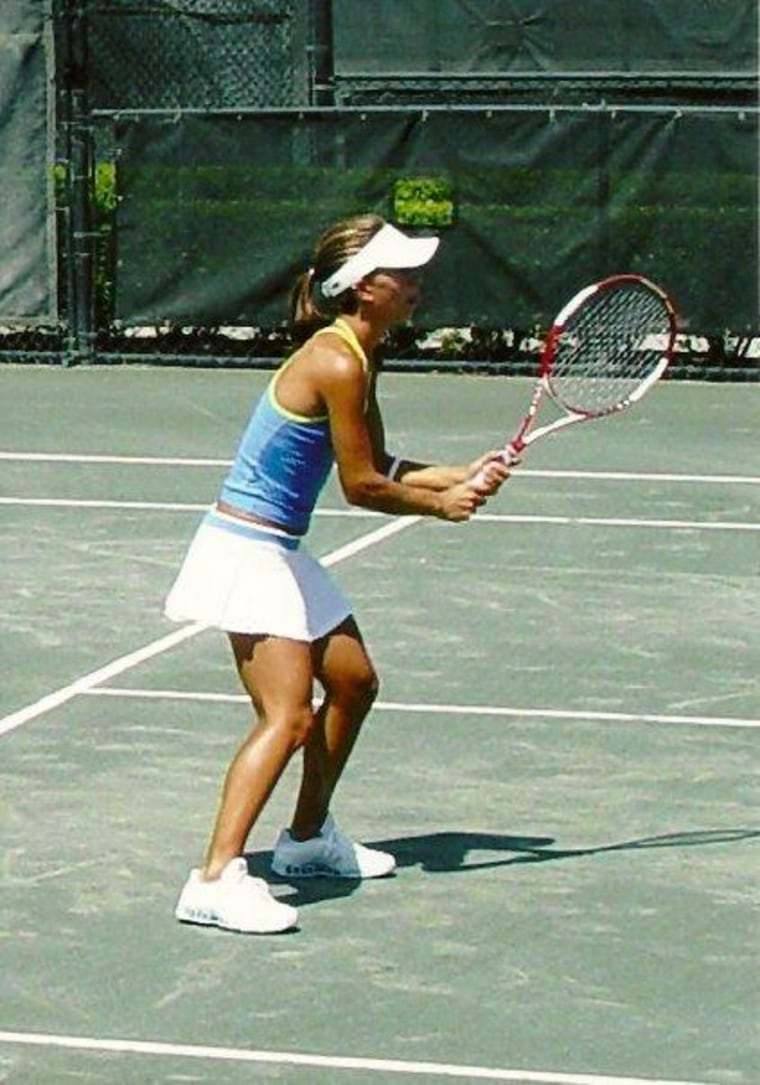 "Being a part of sports actively in my youth and throughout my adolescence really taught me a lot about discipline, time management, and taking responsibility for myself and my own successes or failures," she said. "Even though I am not active in competitive sports any more I was able to successfully transfer those skills into other arenas of my life, mainly academics as a college student, and they continue to be a part of all decisions I make as I go forward with my life."
Clearly, youth sports can be an ultimate career boon, and Title IX has opened the door for many women to participate and then reap the future benefits, said Marilyn Strawbridge, professor of physical education at Butler University in Indianapolis, who has studied the impact of sports on women.
Despite the law's success, however, we have a long way to go when it comes to ensuring more girls get some serious locker room time, an experience that will only help them as they go out into the work world.
"Title IX has been wonderful but there's still parity to be reached," stressed Strawbridge. "Unfortunately we're still seeing lower rates of sports participation by girls in high school and college and they still get a smaller part of the athletics dollar."
And that's a problem given the payoff sports engagement offers women later in their careers and in their lives overall, she pointed out.
"Women in sports are better equipped to view themselves as equals; they know how to compete and put themselves out there, and take risks for something better," she explained. "They live with consequence and are healthier individuals all the way around, mentally and physically."
More money and business news: