With huge windows that overlook New York City's trendy SoHo neighborhood, the space looks like it was once a sewing factory. The furniture and decor give one the sense that a hipster with an appreciation for Restoration Hardware put everything together. The high ceiling with exposed pipes accentuates the well-preserved hardwood floor perfectly. Near the well-stocked kitchen area, a series of tall tables create a cafe-like atmosphere. There are even secret rooms and a well-manicured pooch or two running around.
No, it's not someone's home. And no, it's not a bar. This is an office. And it houses the operations of Contently, a creator of original content for startups and bigwigs.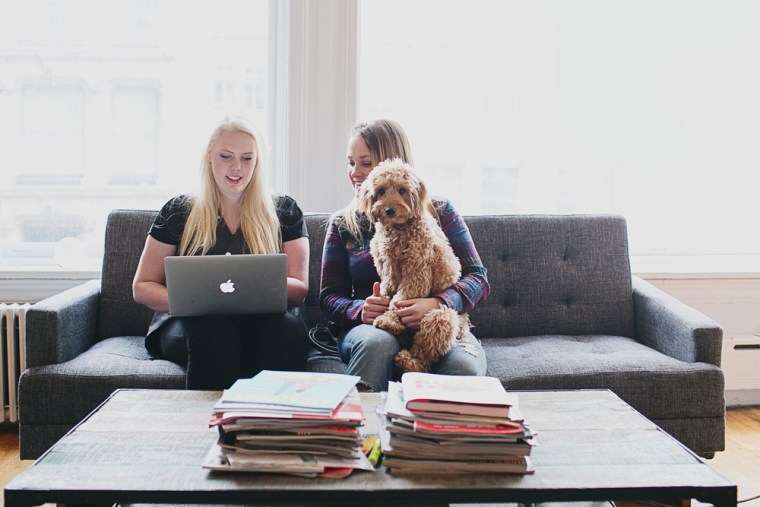 All work and no play is no good for anyone, and some companies like Contently are making a point of integrating fun into the workday.
RELATED: The office without bosses: Zappos employees test 'holacracy'
Perhaps inspired by Google's famed employee-friendly environment that includes office dogs, free food and rides to and from work, many businesses are now prioritizing boosting workers' morale.
Robert Litchfield, who is associate professor of economics and business at ​Washington & Jefferson College, told Quartz in September that moves like this create what is called an environment of "psychological safety." In this environment, "you signal to them (employees) that creativity is wanted and you set up an environment for letting that loose," he said.
RELATED: As millennials eye better work-life balance, is the US ready for a 6-hour workday?
At Contently, employees might end up playing laser tag, going deep-sea fishing or attending a barbecue hosted at a co-worker's home. Contently also offers employees time-away perks that include surprise and planned half days off.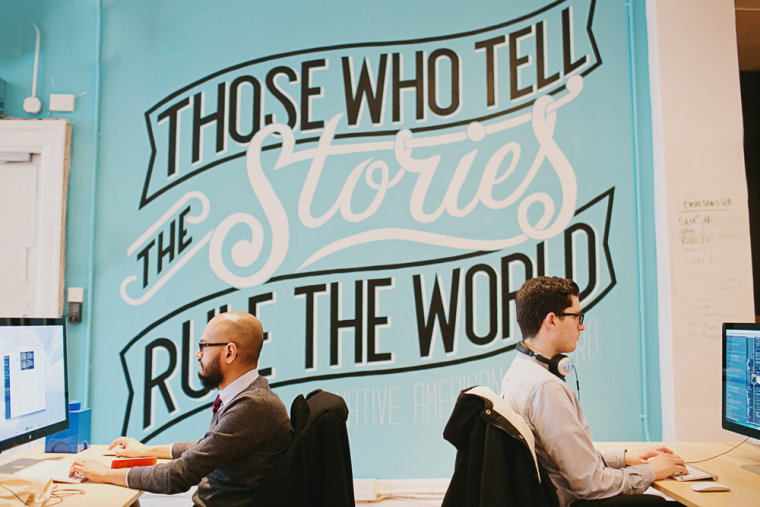 "We also give quarterly awards — "Awseies" — where employees are recognized for being a giver, owning their work and being awesome — our three company values," Rebecca Taskin, who works in operations for Contently, told TODAY. "These awards are put to a vote so it helps employees to know that their supervisors and peers recognize their commitment to Contently's values."
RELATED: Mindy Kaling's colorful office is exactly how we imagined it — take a look!
While boutique companies pioneered the "cool office" factor, complete with libations in the fridge and pool tables at the ready, they're not the only employers getting in on this trend. Major players like MasterCard are in on the notion of creating a great space to work well. For instance, at their I.M. Pei-designed headquarters in Purchase, New York, a preferred method of getting from Point A to Point B is a scooter.
"Parts of the building may have pingpong, pop-a-shot machines or foosball tables," Seth Eisen, a senior business leader in communications at MasterCard, told TODAY. "In our New York City Tech Hub, there are conference rooms with piles and piles of Legos, while other spaces have video-game machines. At the end of the day, it's about helping to encourage dialogue and collaborate, while at the same time reflecting our evolution from a traditional payments company to more of a technology, consumer-driven company."
RELATED: 'Baby at work' policies gain momentum with new parents, employers
Lindsey Pollak, a millennial workplace expert for The Hartford, has seen this trend coming for a while now. Pollak believes the old company softball team has been reinvented into this new working world where gaming groups and Tough Mudder competitors bring that same sense of camaraderie to the job.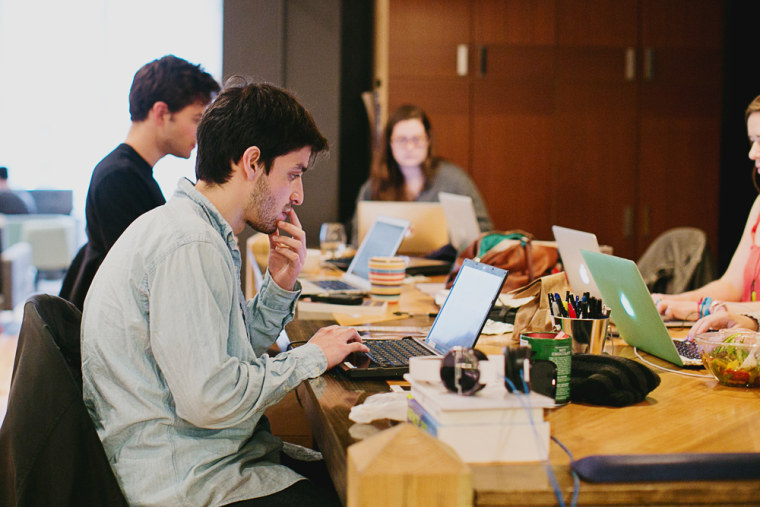 But while there is an emphasis on fun, don't expect employees to party all day. These moves are made to foster teamwork and productivity. And, interestingly, Pollak advises management against creating a false sense of fun.
RELATED: The office of the future? Your living room
"You can't put a pingpong table or a foosball table or hula hoops in the middle of the office (where) everybody knows it's not OK to use them, or that somebody (will get) criticized for using them," said Pollak. "You have to have communication around them. They need an introduction. You can't think: 'The young people aren't happy, let's just put a foosball table in.' It needs to be part of a strategy to innovate, being creative to the workplace and let people blow off steam and relax a little."
Finally, all the scooters, toys, Legos and free food in the world don't make up for good management and work and life perks.
"If someone is unhappy about the level of career training, salary or boss, putting a pingpong table in the middle of the office and beer in the fridge isn't going to help," said Pollak. "People choose good managers, training and work-life balance over a pingpong table."