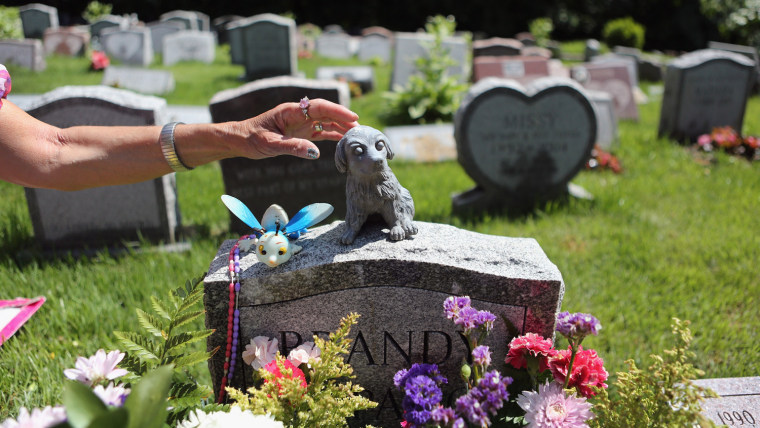 Dogs have long been recognized as man's best friend, and we have no problem opening up our wallets to let our furry friends know just how much we love them.
Americans spend $53 billion annually on our animal friends, lavishing them with the best squeaker toys money can buy, fashionable collars, comfy beds and even gourmet treats from bakeries catering solely to four-legged customers. And when our pets have departed this mortal coil, we're willing to dig deep one last time to pay for an appropriate sendoff.
Yes, pet funerals are now a booming business, according to Bloomberg Businessweek, which says there are now about 700 pet "aftercare" facilities nationwide, up from just a handful a decade ago.
Oakey's Funeral Services in Roanoke, Va., is one of the newcomers. The funeral home has been in business for more than 140 years, but in December 2009 the owners expanded to offer pet funerals as well.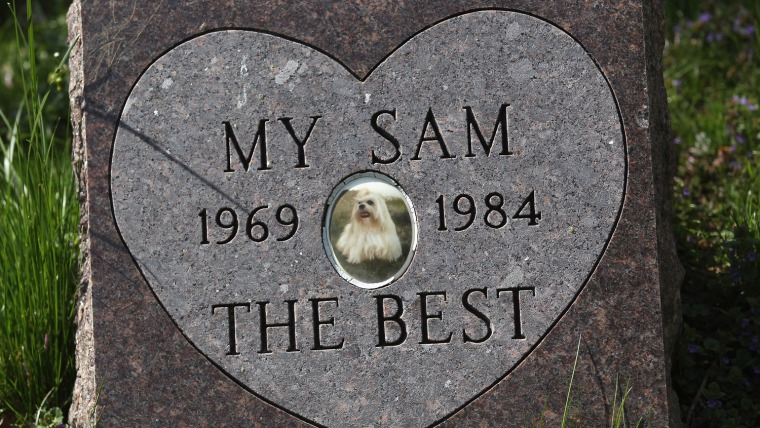 "There are many, many pet owners and pet lovers within our company, and we thought it would be a great service for our community," said Marjene Schrader, a cremationist at Oakey's Pet Funeral Home & Crematory.
Oakey's performs 800 to 900 pet cremations annually and sells about 20 pet caskets each year for burial. Staff have been added to deal with the growing business as more people learn about the available services.
Most pet owners opt for cremation, which offers families the option to take the remains of their departed pet when they relocate. Oakey's also offers a cremation certificate, an ink paw print and a lock of pet hair as keepsakes. 
Standard private cremations typically run between $200 and $300. Heartland Pet Cremation in St. Louis, Mo., charges $275 for a private cremation, which includes a basic urn and a memorial video slideshow.
Of course there are upgrades available. Specialty urns can easily run $300, and the sky is the limit for other remembrances.
And don't forget to set aside money for maintenance. At Bit of Heaven Pet Cemetery & Crematorium in Houston, Tecas, it will cost more than $1,100 to bury a large dog, plus an annual plot maintenance fee of $30.
While cremation remains the most popular way for people to memorialize their pets, there are an endless array of other options.
Peternity, a website founded in 2003, offers everything from headstones to blankets emblazoned with a photo of your departed pet. The site even allows you to create a mix CD or personalized pet ringtone as a way to remember your animal. Bloomberg Businessweek also notes there are more options available, including freeze-drying, taxidermy and creating a synthetic diamond out of pet ashes.
Customers include 20-something childless couples, elderly widows and young families of many income levels, industry officials say.
Carla Jurczyk, a golden retriever breeder in Kirkland, Wash, says she has always had her departed dogs cremated, working directly with her vet rather than a pet funeral home. Her veterinarian even offers families commemorative paw prints.
"For my very first dog, I spread his ashes in the woods where he used to run all the time," Jurczyk said.
What special things have you done to remember and honor a beloved pet? Leave your thoughts in the comments below.  
Dana Macario is a Seattle area writer and dog lover.
More money and business news: