Paul Nicklen knows how incredibly fortunate he is to have grown up in nature.
Raised on Baffin Island in the northern Canadian territory of Nunavut, spending "all my time dancing and playing under the aurora borealis," the wildlife photographer grew up without television, radio or even a telephone.
"There was nothing that kept me inside the house. All of my time was spent outdoors, being curious about nature," he told TODAY. "My pets as a kid sometimes were seals or seagulls — wild animal pets."
A National Geographic contributor, marine biologist and Instagram celebrity with more than 3.5 million followers, Nicklen realizes most children today aren't growing up under the same isolated conditions he had in childhood. Yet, he believes that simply spending time outdoors can help develop a similar appreciation for nature and sense of curiosity.
But Nicklen, 49, said the proliferation of electronic devices can be a distraction. To help foster curiosity in kids, he suggests having them put down their devices.
First, however, parents need to do the same, he said.
Nicklen recounted how, while working on a Hawaii beach for a photography project, he saw an entire family so engrossed in their smartphones that they completely missed something remarkable.
"They were all on their iPhones and right in front of them was this beautiful humpback whale that just kept breaching over and over," he said. "Not once did they pick up their heads to look at this whale. I bet you they were probably Googling, 'Where to go find humpback whales.'"
Nicklen said spending so much of his childhood outdoors has influenced the way he lives his life now. He currently makes his home on Vancouver Island, just north of Seattle and where he can paddleboard in the nearby ocean.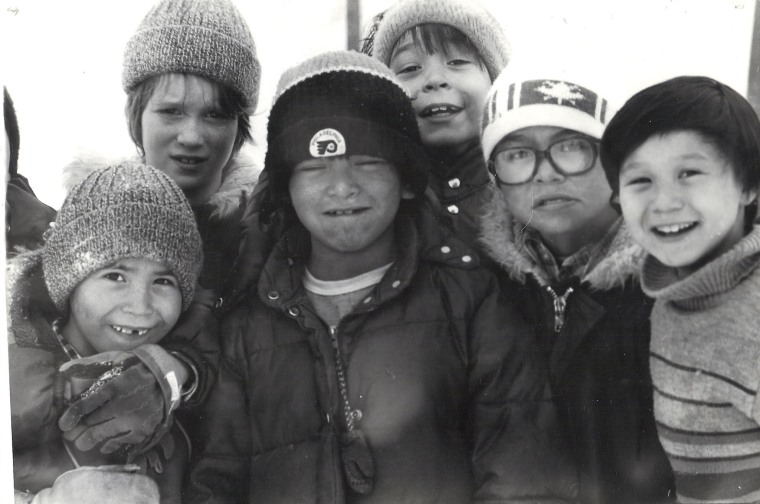 "We're surrounded by seals and sea lions. It's almost a nature overload," said Nicklen, who has become renowned in his field for capturing extraordinary images of wildlife in their natural habitats. "We're so fortunate — some people have to work a little harder for it."
But even families who live in urban areas can raise children who appreciate nature, he said.
"I always encourage parents to take their kids outside, whether it's to go get them dirty in the pond or walk through a forest. They don't have to go to Africa and have a safari," he said.
Instead, look for bugs and animals. Or glance up at the trees or toward the sky.
"Nature is all around us; beauty is all around us. Just try to stop once a day and go outside," he said.
And while it might sound crazy coming from a photographer, Nicklen's biggest suggestion to parents when it comes to stoking their children's curiosity and enjoying the outdoors with them is to put the camera down.
"I see everybody out shooting selfies with their selfie sticks, and everyone's so aware of the camera," he said. "But that beautiful moment where your child bends down and plays with a baby fawn or something like that, those precious moments will never materialize if you're out there riding around with your selfie stick."
Although most of his work involves photographing animals, Nicklen said his approach to capturing humans isn't that different.
"For me it's all about being real and organic and not controlled. That's where I find I get by far the most beautiful work," he said. "I just treat people like wildlife. I just sit back and let things unfold."