Most people could save hundreds of dollars a year on their auto insurance, according to a recent survey. In this installment of TODAY's Free Money series, we'll offer some tips that may help you trim what you pay not just for auto insurance — but for homeowners, life and health too.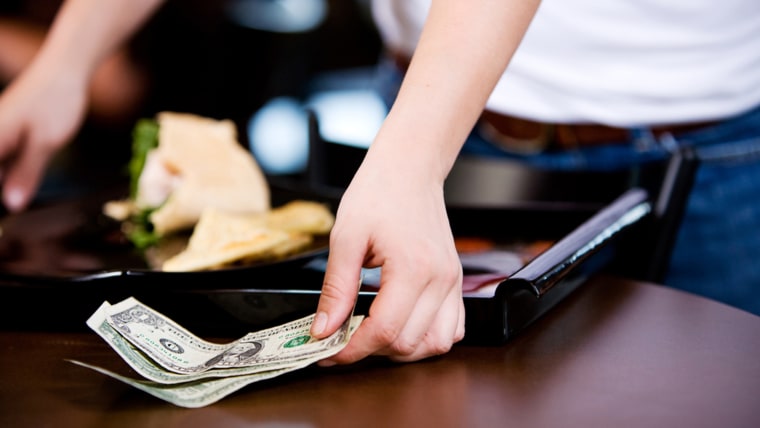 First, the survey: The financial website NerdWallet recently found that American drivers are overpaying an average of $368 a year for car insurance.
Why aren't people getting these savings?
Insurance is a complex product — and people find shopping around for it frustrating, so they don't. According to the J.D. Power And Associates 2013 Insurance Shopping Study, the percentage of consumers shopping around for a better deal on auto insurance is at a six-year low. Strangely, this is happening at the same time that the Internet has made it easier to shop for coverage and to find discounts.
With that in mind, here are some ways you may be able to cut your insurance costs by tweaking your coverage:
Auto Insurance: Shop around every year or two. Loyalty can cost you.
Some insurers dig deep enough into the data to figure out which customers are likely to stay with them and which are likely to shop around. If you're the former, they raise your rates year after year and eventually you end up paying more than a new customer with a similar profile, driving record and credit score.
In other words, if you're not always aggressively looking for the best deal, you're losing.
Also note that you may not have to actually change insurers to cut your bill. If you go back to your current insurer and tell them about the good deal you're being offered from another, they'll often lower their prices to keep you.
Homeowners Insurance: Work on your credit score.
A new survey from InsuranceQuotes.com shows that in most states you'll pay twice as much for homeowners insurance if you have lousy credit than if you have great credit.
How will you know if your credit is hurting you? Insurers have to let you know if your credit is responsible for you being denied coverage and also if your credit is the cause of a hike in premiums. But you can figure that, if your credit isn't good, it's causing you to pay more than you would have to otherwise.
RELATED: How poor credit costs you on homeowners insurance
You can work on improving your credit score by paying your bills on time, paying down credit-card debt and by not shopping around for new credit you don't need.
If you're buying a new home, you also should also request a copy of the CLUE report (Comprehensive Loss Underwriting Exchange) from the seller (only the owner of the house can get this). This is a detailed history of insurance claims on the house.
If your house has a history of many claims you can also be charged more — and it may be a reason to think twice about buying that house. You can get one free report a year from the LexisNexis website.
Life Insurance: Make lifestyle changes.
Why don't more Americans have the life insurance they know they should have to take care of their loved ones?
Cost, according to research from LIMRA, an insurance and financial services trade association. It found 80 percent of people surveyed believed that term insurance will cost twice as much as it actually does. So they don't buy it — which is a costly mistake.
If you want to save money on life insurance, the best thing you can do is make some changes to your lifestyle.
If you quit smoking for at least a year, you can save big — smokers pay two-to-three times the premiums as non-smokers.
If you work on your weight, you stand to save, as well. Men and women who are obese (by medical definition) pay twice as much for life insurance as those who are of normal weight. Overweight men and women pay more, too, but only about $10 to $20 a year. Interestingly, underweight people also pay more — men about $100 more a year on a $500,000 policy, women about $40 more.
Renters Insurance
Nearly 95 percent of homeowners have homeowners insurance (their mortgage company makes them buy it). But only 37 percent of renters have renters insurance.
That's a pretty dumb move, particularly when you consider that, with homeownership rates at a 50-year low, more people are renting.
And it's not all that expensive — just $15 a month on average, according to the National Association of Insurance Commissioners — and can bail you out if you're robbed or in case of a fire.
But even at that low price, you may be able to save by bundling your auto and renters insurance with the same company, increasing your deductible and by doing the other the things that we've already mentioned — stopping smoking, working on your credit and shopping around.