It was once the lavish residence of late fashion icon Gianni Versace and where he was tragically murdered. Until recently, it was a boutique hotel listed for $125 million. Today, the famed Casa Casuarina is another mansion on the auction block.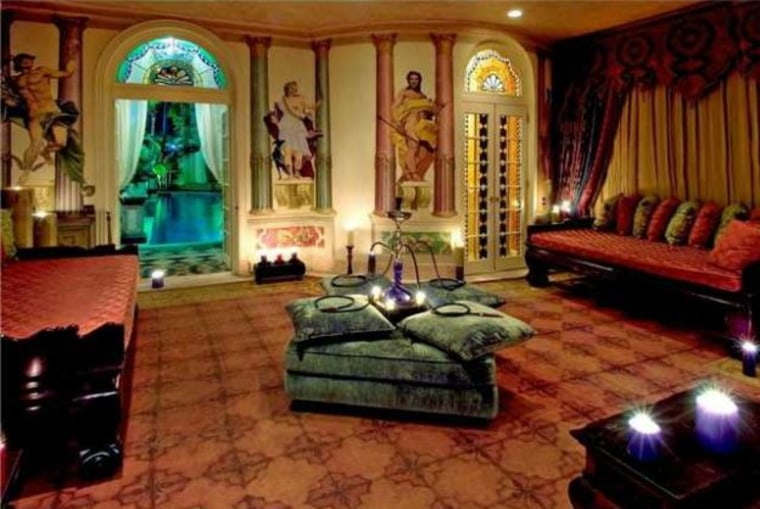 According to a press release issued by Fisher Auction Company, Peter Loftin, the majority owner and telecom entrepreneur, has filed bankruptcy. The Miami Beach mansion, last listed for $75 million after two steep price cuts, will be sold at an auction in conjunction with Coldwell Banker's The Jills at 10 a.m. Sept. 17.
"It will be the auction of a century," said Lamar Fisher, president and CEO of Fisher Auction Company. "It provides an opportunity for the world to react and compete for this awesome property."
Since Loftin has filed for bankruptcy, the Versace mansion is now in the hands of VM South Beach, the property's secure lender. VM South Beach is owned by the Nakash family of denim manufacturer Jordache Enterprises.
The home is being auctioned with all the furnishings intact. Versace reportedly spent some $33 million in renovations, adding a 24-karat gold-lined pool, hand-painted walls and ceiling frescoes, among other custom upgrades. Today, the mansion is considered a South Beach showpiece, combining fine European craftsmanship with an Italian designer's eye for luxury.
To qualify, bidders must make a $3 million deposit and show proof they have access to $40 million. Once the highest bidder is determined, he or she must tender a 10-percent deposit, inclusive of the $3 million, immediately. Bidding starts at $25 million.

This may seem like a steep price to pay, even for a 23,462-square-foot oceanfront property, but it's a deal compared with the home's first asking price of $125 million last year. Loftin listed the property while leasing it to star Miami chef Barton Weiss, who converted the 10-bedroom, 11-bath home into the Villa by Barton G. Earlier this year, Weiss filed an emergency injunction, removing his hotel business on the grounds that the owners were hiding the home's imminent default.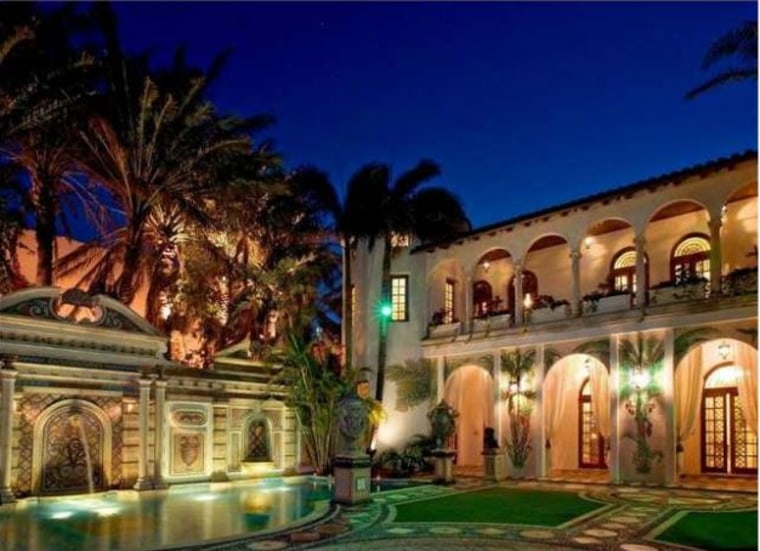 The South Florida Business Journal now confirms the home's mortgage is listed at $30 million in bankruptcy filings.
"It's going to sell," Fisher said. "We already have a $25 million bid."
See more photos of the home on Zillow.
Catherine Sherman, a real estate writer for Zillow Blog, covers celebrity real estate, industry trends and home improvement tips. Read more of her work here.
Related: