For the last four years, Olympic hopefuls have been training tirelessly to make their dreams of competing in Rio a reality, but for many, the road to Rio remains a steep climb. The cost of training, qualifying and attending the Olympics can run well into the tens of thousands, making it expensive and sometimes entirely unaffordable for athletes and their loved ones.
That scenario couldn't be truer for decathlete Jeremy Taiwo. Despite being ranked No. 2 in the world for his sport, the 26-year-old lives below the poverty line in a small Seattle apartment with his girlfriend, also an Olympian.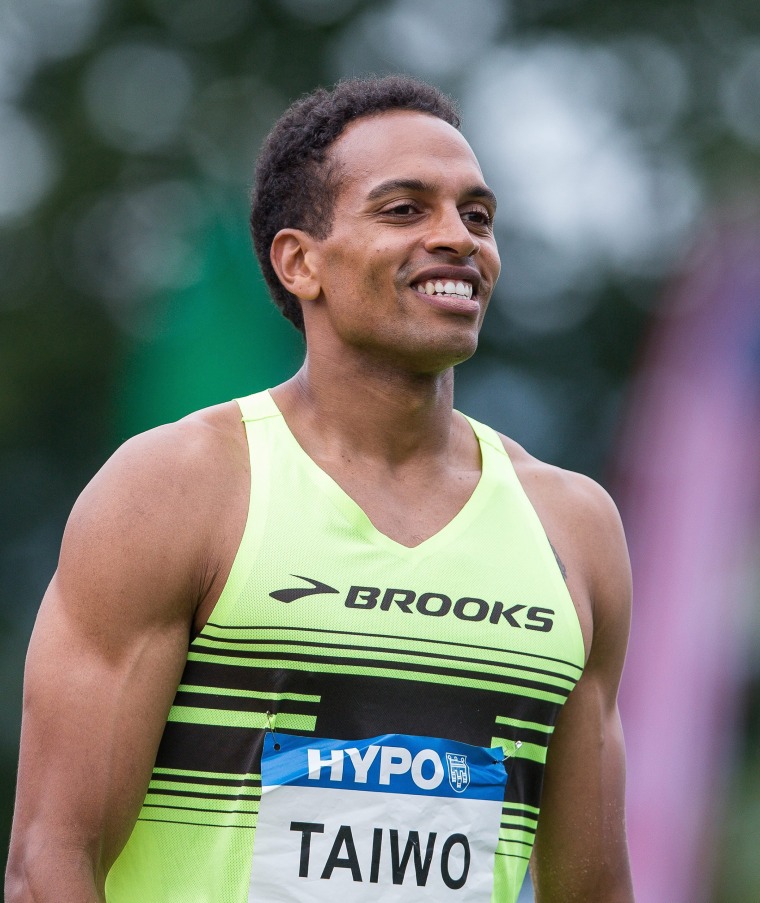 "The amount of money you make is not reflective of your level of talent, your world ranking, nor the amount of time you invest in your training," Taiwo told TODAY via email. "My current situation is similar to many other athletes, teams, sports in their Olympic journey. Specifically, track and field is a difficult industry to make a living because of the way our institutions are organized."
RELATED: Olympian Kerri Walsh Jennings shares her 5 secrets to success
While most expenses for actually competing in the Olympic Games are covered for the athlete, paying for family, coaches and massage therapists to also be there isn't — adding up to thousands of dollars for a just a few days. Then, of course, there are the years of preparation beforehand that add to the cost. Athletes have to pay for coaches, equipment, transportation, hotels, food, rent and more.
In addition to his tireless training, Taiwo took on a part-time job with Dick's Sporting Goods, and saved up his prize money from a few track meets a year. He also received a stipend from USA Track & Field this year for some training expenses, and his sponsor provided him with gear and a small travel and medical stipend. He's not alone in his struggles though.
Stars like Michael Phelps and Usain Bolt are the Olympic exceptions when it comes to banking millions from sponsors and brands. And some athletes in other countries are supplemented by their governments to cover training costs. That's why many Olympians have turned to fundraising through sites to sustain their pursuits.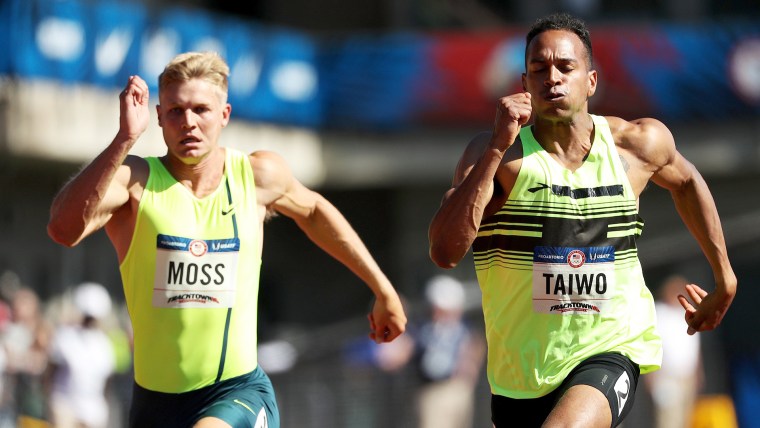 "I would say that 95 percent of U.S. Olympic athletes don't have enough funding to really get by," Rob Solomon, CEO of GoFundMe, told TODAY. "A lot of athletes had Olympic dreams and some of them were living out of vans, some of them were living below the poverty level. If you really want to make the Olympic team, you have to dedicate your entire life to it and that means training, 6, 8, 10, 12 hours a day."
Taiwo says his GoFundMe platform has helped immensely. "It's something that didn't think would be as powerful as it was, but it is a one-time thing that worked," he said.
As part of their Olympics initiative, the crowdfunding site pledged to donate $10,000 to the Olympian who raised the most money in a campaign between June 27 and July 15. Taiwo won that competition, raising over $32,000.
That extra cash has certainly helped ease some of the stress for competing in next month's games, something he's been dreaming about his whole life.
"There's only a handful of athletes on the planet that will ever get to say they were an Olympian," said Taiwo, whose own father, Joseph, was a two-time Olympian for Nigeria. "It's the epitome of sport, dedication and sacrifice, and something that can never be taken away from you."