Like many other fathers at this time of year, Barack Obama has packed up the family for a vacation to a place that was special to him as a kid.
The family arrived on Friday in Bali, Indonesia, for a 10-day vacation in a country where he once lived when he was 6 years old, and they already have their goofy family shots of them whitewater rafting together checked off the list.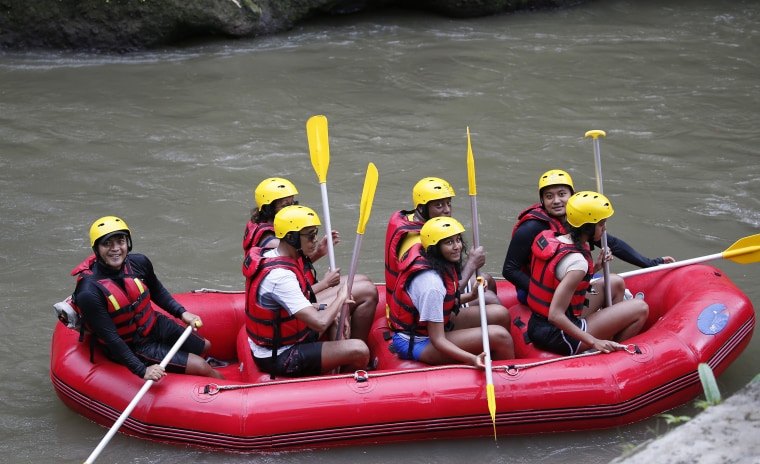 Barack and wife Michelle were spotted rafting with daughters Sasha, 16, and Malia, 18, on Monday, alternately looking stoic and smiling as they made their way down the Ayung River.
They will be spending the bulk of their vacation in Ubud, an arts and culture center, and will be taking a trip to Yogyakarta, where Obama's mother, Ann Dunham, once did anthropological research, according to The Associated Press.
Obama lived in Indonesia from when he was 6 to when he was 10 after his mother married an Indonesia man and worked as an anthropologist.
Obama then moved back to his home state of Hawaii to live with his grandparents.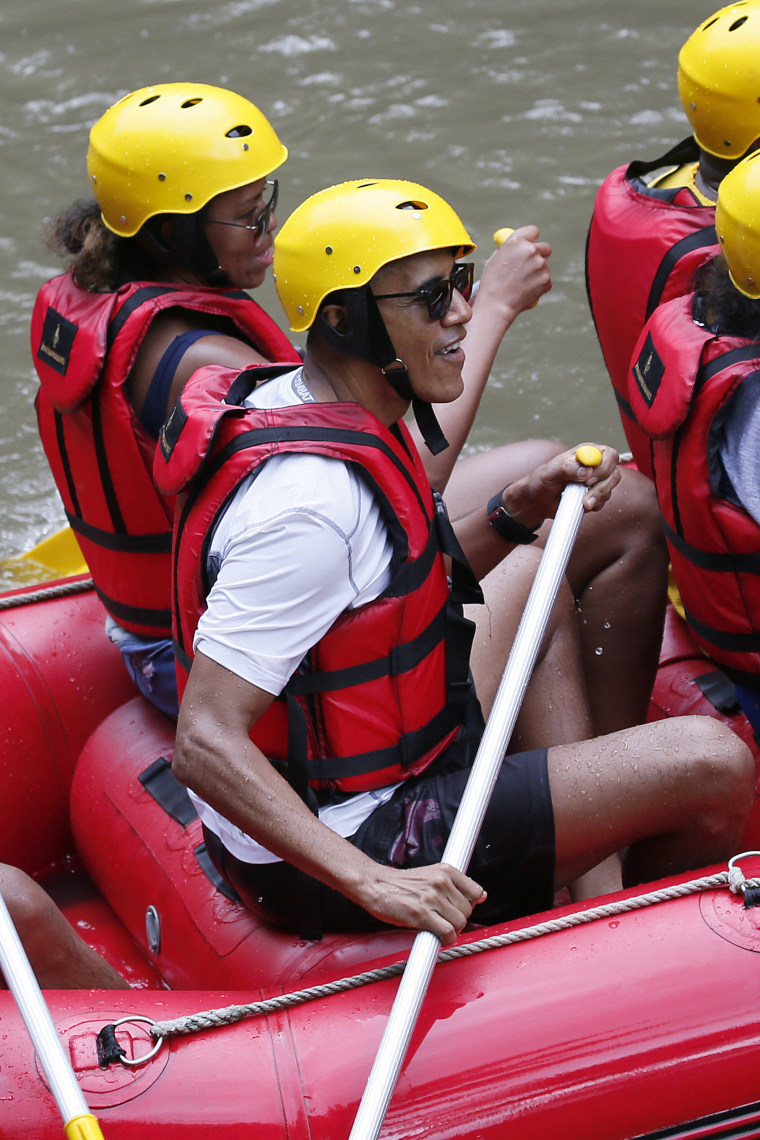 Ahead of their rafting trip, the family was seen on Sunday taking a walk on a rice terrace in Jatiluwih on Bali, which is a UNESCO World Heritage Site, according to the AP.
The family trip comes a few months before Malia will head off to Harvard University for her freshman year after doing a gap year following her high school graduation.
She will also celebrate her 19th birthday shortly after the trip on July 4.
Follow TODAY.com writer Scott Stump on Twitter.