Move over, impossibly perfect Holiday Barbie.
This year a "normal"-looking Barbie-style doll is on the market featuring proportions that reflect the modern-day, not-totally-perfect woman. .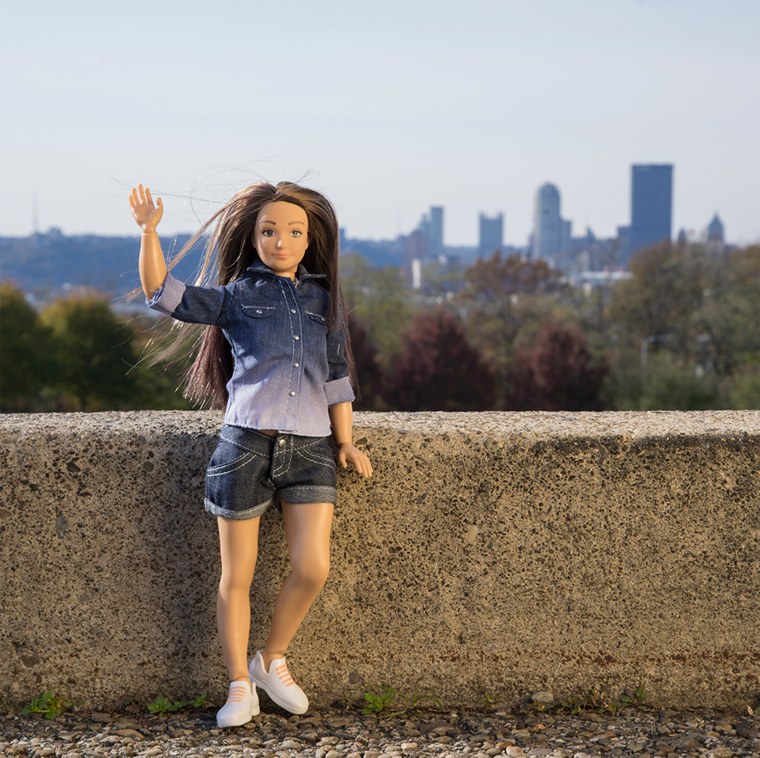 The doll was created by artist Nickolay Lamm, who launched a crowdfunding campaign last March to turn his prototype "anti-Barbie" -- who has hips, thighs and a backside proportioned to look like an average 19-year-old woman -- into a real product.
"A lot of toys are in a fantasy world and I want to make reality cool. Because reality is cool. So why not show that through a toy," Lamm told NBC.
Lamm's fundraising campaign met its initial goal of $90,000 in one day. Within a month he had raised $500,000.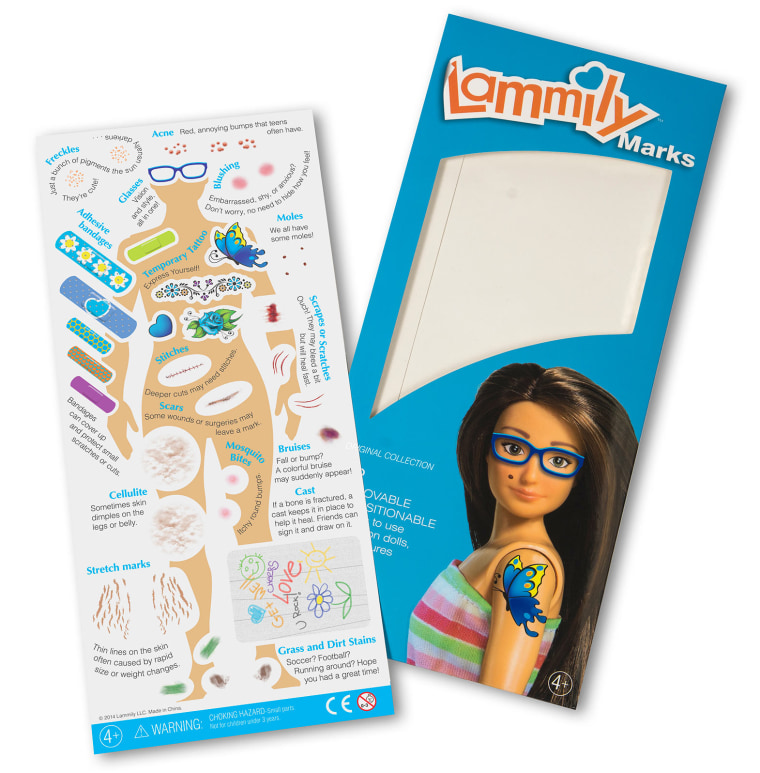 Now, just in time for the holiday season, Lammily dolls are available for purchase. Just like Barbie and her friends, the Lammily dolls have fashion outfits and accessories, but these too are little more "normal" than Barbie's.
In addition to clothing sets that celebrate different countries, accessories for Lammily dolls include re-usable vinyl stickers that can be used to add real-life marks to the dolls, including stretch marks, freckles, acne, moles, grass stains, dirt stains, stitches and temporary tattoos.

"You can also add minor cuts and bruises, like ones you'd get from falling down while snowboarding," said Lamm.
Lammily dolls include a numbered passport that allows a child to name his or her own doll and are available for order ($25, Lammily.com) now, with shipment promised in time for the holidays. The vinyl sticker accessories and a line of clothing accessories can also be ordered now but won't ship until mid-January 2015.
26-year-old Lamm, who played mostly with Batman and other action figures when he was a kid, said he's hoping to make a normal-proportioned boy dolls sometime in 2015.