Looking for a unique Christmas gift for that special somebody (or the geologist in your life)?
Nordstrom has just what you need with a suave, 21st Century update of the Pet Rock known as a "medium wrapped leather stone" that costs $85.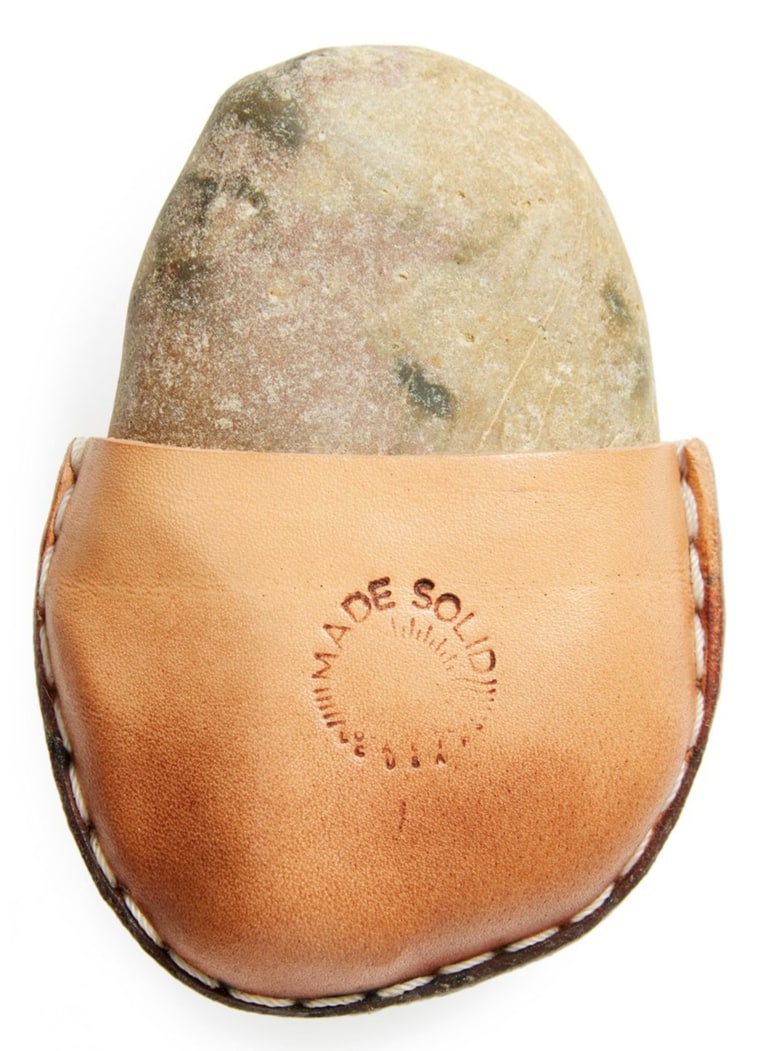 It's just a stone in a pouch for $85, you say? More like a "smooth Los Angeles-area stone—wrapped in rich, vegetable-tanned American leather secured by sturdy contrast whipstitching."
RELATED: Neiman Marcus releases legendary Christmas Book holiday gift guide
The item is designed by a Los Angeles-based company called Made Solid that sells leather products that are handmade by artist Peter Maxwell.
"A paperweight? A conversation piece? A work of art? It's up to you,'' the ad says on the Nordstrom website.
The advertisement for the rock has left some confused about whether it's a real product, which it assuredly is.
People also have decided to have some fun with the online reviews of the product.
"Rock make all grak friend jealous best rock in village,'' one review reads. "Rock work for hitting things. rock look nice in pouch to wear for hunt or night out with mrs grak. rock cost much but grak get what grak pay for."
RELATED: What do you get a queen? Kate reveals 1st Christmas gift for Queen Elizabeth
"As a single mother, it is often difficult to put food on the table for my 5 children,'' another one read. "However, when I saw this piece of rock, I couldn't help it but to purchase this item. Yes, no one in my family will eat this month, however I have a piece of rock. The leather pouch wrapping the rock is just added bonus. I can't believe the rock is made by hand too! I was always told rocks were made through thousands of years erosion, guess I was wrong."
Follow TODAY.com writer Scott Stump on Twitter.