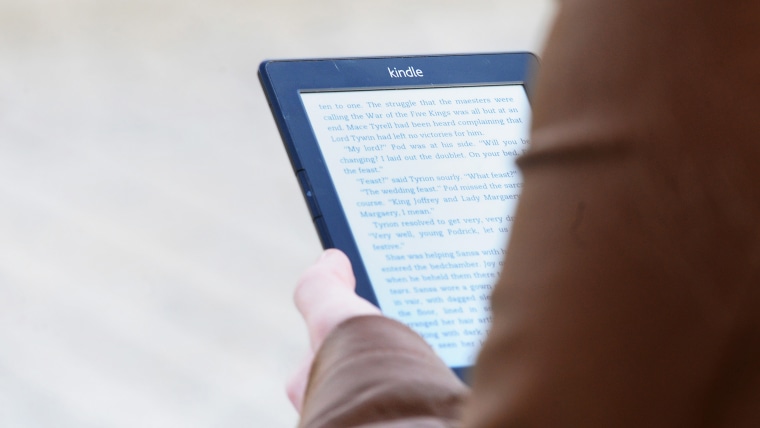 Memories of the library typically conjure up rows and rows of delightfully musty-smelling books -- but these days, almost all U.S. libraries have embraced the e-book, too.

A whopping 95 percent of American public libraries now offer e-books to their patrons, according to a recent report from the publications 'Library Journal' and 'School Library Journal' (spotted by tech blog Gizmodo). That figure is up sharply from 89 percent in both 2012 and 2013.
And the remaining five percent of libraries aren't against e-books. It's "far and away" budget problems that keep them from going digital, according to the report.
It's the trade publications' fifth annual report since launching the study in 2010, shortly after Apple introduced the iPad, and the authors noted few people thought e-reading would take off at that time.

"Initial reviews [of the iPad] were mixed, particularly in the context of e-books," the authors wrote in the study. "However, almost everywhere these days you'll notice that people seem to be doing nothing but reading on screens."
Only 72 percent of libraries offered e-books in 2010, and even then they offered a paltry median of 813 books. As of 2014 the median is nearly 10,400 e-books.
But fear not, library Luddites. Even the expanding repository of e-books doesn't mean those good old musty print books will disappear from shelves.
"Rumors of print's death have been greatly exaggerated," the authors wrote. "Libraries still need to offer print collections as many patrons continue to prefer print."