The case of Sherri Papini, who was allegedly abducted for three weeks, is making headlines. The Northern California mom's family says she had her cellphone with her when she was kidnapped.
Could your smartphone help you when you're out alone? The Rossen Reports team tried new apps and technology that promise to protect women and help them avoid attackers, including:
Wearsafe records audio in real time at the press of a button, and even backtracks 60 seconds. It then sends the recording to friends with the user's exact GPS location. "The cool thing about it is, it's wearable," said Missa Baker, a waitress who leaves work late at night who helped the Rossen Reports team test the gadget. "It clips right to my keys." Wearsafe costs $5 a month and works with both iPhone and Android devices.
bSafe is a free app that goes even further: It records video as soon as you trigger an alert. An alarm goes off as well, and the app both calls and texts a friend. "It's really cool," Baker told TODAY national investigative correspondent Jeff Rossen. bSafe is available both for iPhone and Android devices.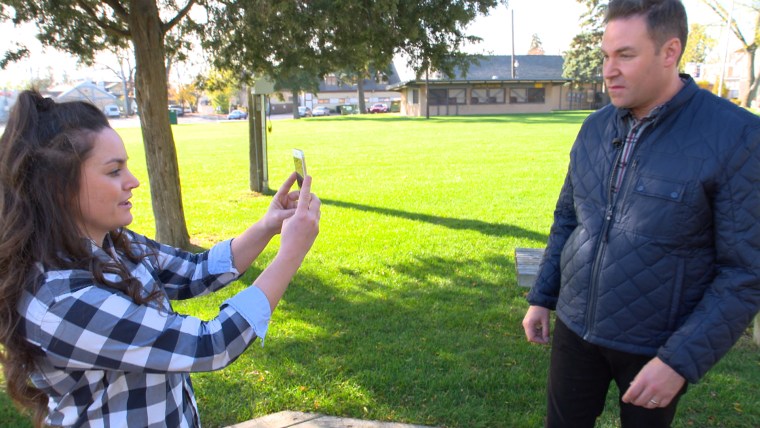 Lifeline Response not only tracks you, but calls the police instantly. You walk with your thumb on the screen; if your thumb comes off, it sounds the alarm. When Baker and Rossen tested it, it took police barely a minute to arrive at their random location. "I love the app because traditional 911 doesn't give you this; it gives you a radius," said one of the officers. Like Wearsafe, Lifeline Response costs about $5 a month and works with both iPhone and Android devices.
To suggest a topic for an upcoming investigation, visit the Rossen Reports Facebook page.