What's it like to have the Internet's dream job? Unfortunately, it's not all lying in bed and eating snacks — though the rest of it does sound pretty good.
After a job posting for a "Netflix tagger" in the U.K. took the Internet by storm on Monday, TODAY.com caught up with one of the lucky few who already has the job right here in the U.S.
Greg Harty is one of 40 such taggers, and has been living the dream since 2006, when he got the gig through a friend who knew a guy at Netflix. He's paid to watch TV and movies all day so they can be categorized for the streaming service's millions of users.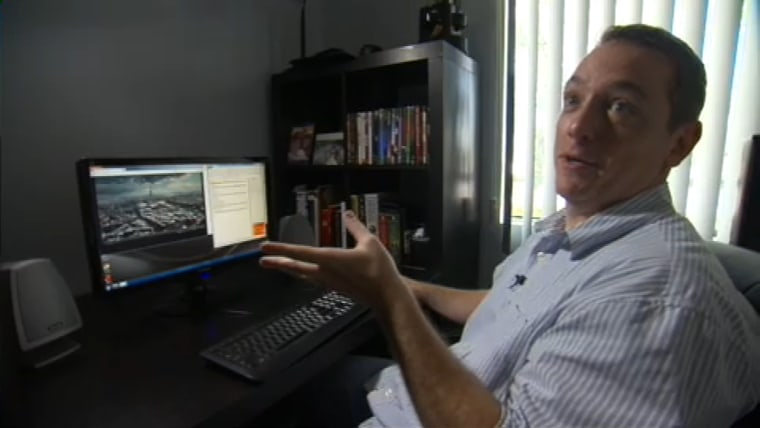 "My friend knew I had a pretty good film background," he told TODAY.com. "I watched a lot of movies, and I took a film class for aspiring screenwriters. So I sent my resume in, and I got a call. It was the easiest job interview ever. We basically talked movies for about an hour."
Netflix says they've established a process for hiring taggers since then, but Harty was one of the tagging pioneers and never expected he'd be classifying Cerebral Romantic Psychodramas for a living. The 34-year-old, who has since become a tagging expert, jokes that he'd tag a movie about his life in the "Crime-Fighting Lucky Bozo" genre.

"When I started it was literally just an experiment to see if it worked," he said. "I expected to get in and do a couple of movies and need to look for a new job quickly."
Harty's job is part-time, and Netflix would not disclose his compensation. But he says the role leaves room for his writing pursuits.
A typical 8-hour viewing day must begin with one important thing: "On an average day that I'm working, when I know I have three or four movies to do, I'll start with coffee first and foremost."

After the requisite cup has been consumed, Harty sets up shop at a workstation in his bedroom in the apartment he shares with a roommate. He parks himself in his ergo chair — a necessary tool of the trade — in front of his two-screen setup. On the right screen he opens the online tool that has the data that Netflix is collecting, and on the left he cues up one of the titles he's been assigned to watch.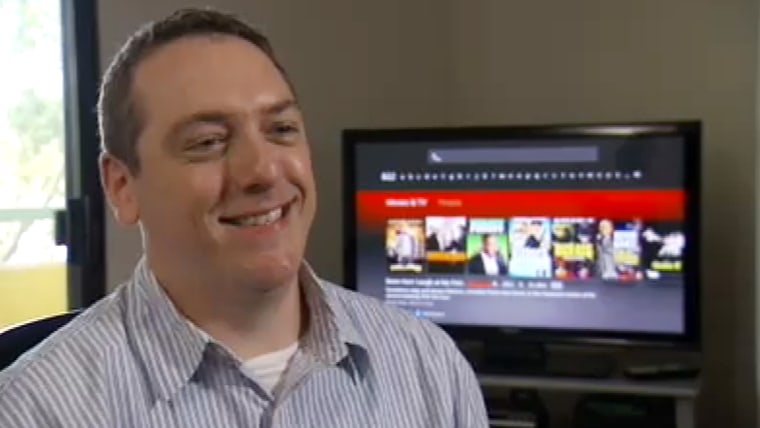 Though the job requires hours of screen time, he's not sitting there in sweatpants snacking on foods filled with trans fats. Harty says he's careful to stay focused and engaged while breathing in the ocean air through the window of his Venice Beach apartment.
"I know this is not real work," he says. "But I'm proud of it and I'm proud of the quality. I keep in mind that I'm working and not slacking off. My mindset is that it's still work and I'm at a desk."
And he refutes a claim in a 2012 story about him that he requires a movie-sized box of Whoppers in order to put in a good day's work: "If I ate Whoppers every day, I'd be about 700 pounds. I usually have lunch and breakfast like normal people."
Some days might require up to 10 hours of viewing, but Harty makes sure to break up the viewing by taking a walk to the beach (just a mile down the road) and making daily trips to the gym.
"When your butt goes numb, you have to stand up," he says. "When your eyes go blurry, get away from the screen."
And, he adds: "When you start talking to yourself, it's time to go out."
When he's out with friends, Harty's unsurprisingly the resident movie expert. "Everybody expects me to be able to recommend movies to them. And I tell them to just use Netflix!" he says.
"If you're at dinner and around friends, the second somebody is looking for a movie title, everybody will just look over to you. You're expected to know. And if you don't, they're like, 'What are they paying you for?' Someone will be like, 'What's that nondescript Phyllis Diller movie from 1983?'" Unfortunately, I do have the answer a lot."
Just an occupational hazard of living the dream.