A couple's dream home has divided a North Carolina neighborhood over its design. 
Architect Louis Cherry and his wife, Marsha Gordon, have drawn protests from some of their neighbors in the Oakwood neighborhood of Raleigh who say the style of the new house does not fit in. There are about 600 homes in the neighborhood, from turn-of-the-century Victorians to shotgun bungalows valued anywhere between $200,000 to several million. At issue now is whether Cherry and Gordon can be forced to tear down their two-story, two-bedroom home because of objections by neighbors.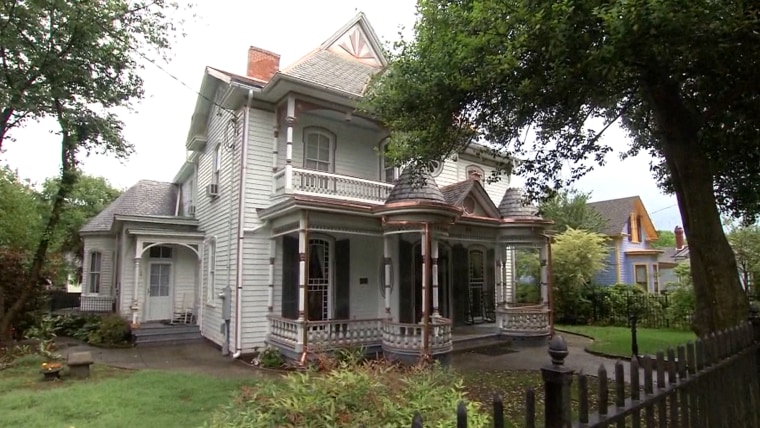 "It's devastating to us,'' Cherry told Kerry Sanders on TODAY Thursday. "The cost to us is very high, emotionally and financially." 

The home is being built in the modernist style made famous by architect Frank Lloyd Wright, and the couple said that they made it clear from the beginning that the house's style would differ from others in the neighborhood. 
"We believe that this is good for the preservation of this neighborhood,'' Cherry said. "This neighborhood needs to be alive. It needs to be invested in, and it did not stop in time in 1880 or 1910."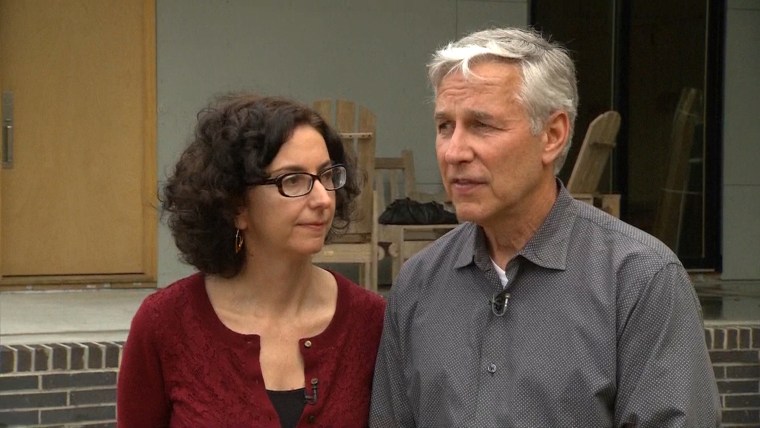 The couple obtained a proper city building permit before beginning construction. After a four-hour hearing in September, the Raleigh Historic Development Commission gave the couple permission to move ahead with building the house.  

"When you're given a building permit from a city, you expect that it means that you have permission to build,'' Gordon said. 
But once the neighbors got a look at the house as it was being constructed, they raised public complaints. Gail Wiesner, a neighbor from across the street, hired a lawyer to appeal the Historic Development Commission's decision to Raleigh's Board of Adjustment, which overturned the decision by the commission and halted construction. Wiesner's home was built in 2008, but it was constructed to resemble an older home similar to others in the neighborhood. 
"It is completely inappropriate for the neighborhood,'' Wiesner said at a public meeting. "It is totally incongruous." 
The fight is now headed to court, and one thing the judge will consider is that the lot was empty before construction began so no existing Victorian home was knocked down to make way for the new house.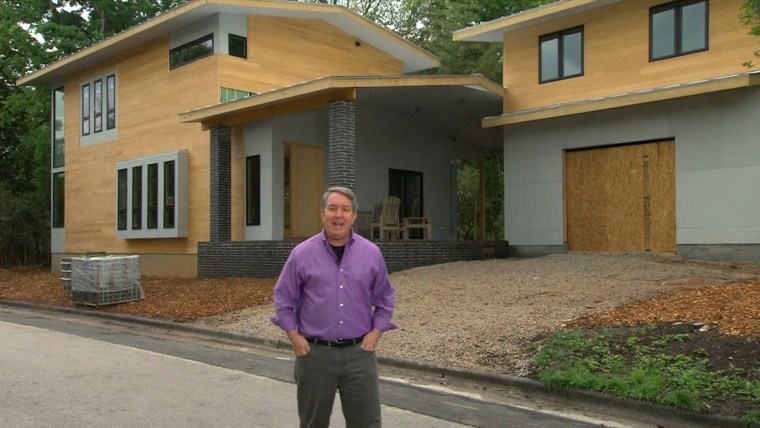 Neighbors have expressed a fear that if a different architectural style takes hold, more homes in that style will pop up in the neighborhood. 

"I just don't think it fits in the historic district,'' another neighbor, William Hillebrenner, said at a public forum. "The reason this historic district was started in the first place is to protect all of the homes in the district to keep anything that's inappropriate out."
Cherry believes it's a simple case of property rights, but those in opposition say it's about keeping the historic feel of the neighborhood. 
"I don't think it's appropriate to exert your tastes on other people's property rights,'' Cherry said. 
Follow Scott Stump on Twitter and Google+.