Cruises are a great way to kick back, relax and see stunning parts of the world. While there are a number of offerings on the market that cater to all price points, one company recently decided to offer an over-the-top experience that will set you back a whopping $100,000 per couple. And though this may seem like an impossible price to pay, nearly 500 cruisers have signed up for the pricy Regent Seven Seas 2017 world tour.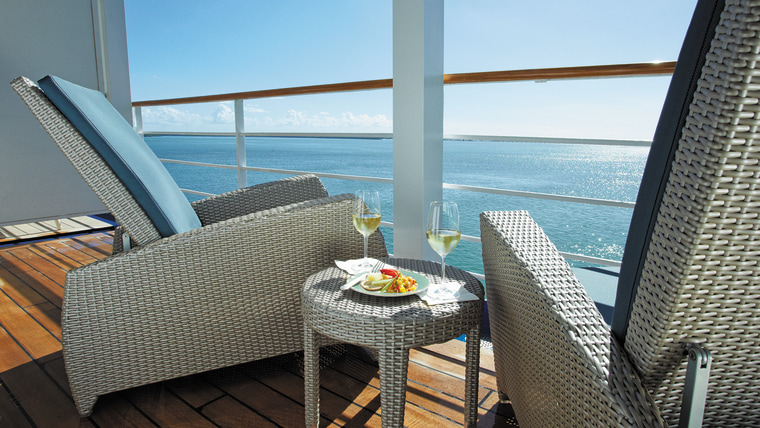 "We had offered a world cruise about six years ago, but we made a strategic decision to end that service," Jason Lasecki, senior director of public relations for Regent Seven Seas told TODAY.com. "But, over the years we've gotten a lot of requests from guests to bring it back, so we had the inclination that it would do well. But, I do think selling 70 percent of the inventory in the first day exceeded our expectations."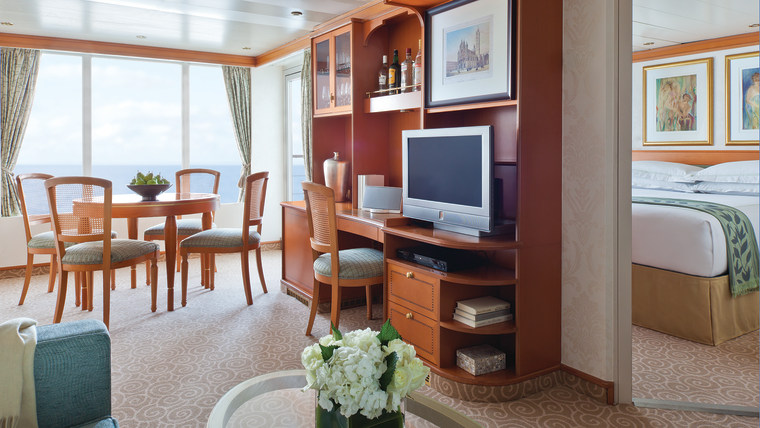 The starting cost for the 128-day cruise that sets sail Jan. 5 and visits six continents, 31 countries, 62 ports and 29 UNESCO World Heritage sites, starts at $109,998 per couple and can go upwards of $300,000 for the ship's largest room. But, a luxurious once-in-a-lifetime experience is guaranteed.
RELATED: William Shatner to host 'Star Trek' cruise in 2017
So what do you get for essentially the price of a house? First-class round-trip airfare to and from Miami, unlimited shore excursions in locations such as Dubai, Monte Carlo and Jerusalem, a pre-cruise hotel room, a welcome gala at the Biltmore in Miami, on-board dining at a selection of top-notch restaurants, unlimited alcohol, unlimited laundry and dry cleaning service, complimentary phone time, free onboard medical care, and unlimited Wi-Fi while on the ship to brag to your family and friends back home.
RELATED: 10 travel essentials to always pack in your carry-on
Not to mention, the cruise line prides itself on having lavish rooms that are no smaller than 300 square feet and feature flat screen TVs, complimentary room service and private balconies in some suites. "We offer the most all-inclusive luxury experience," said Lasecki.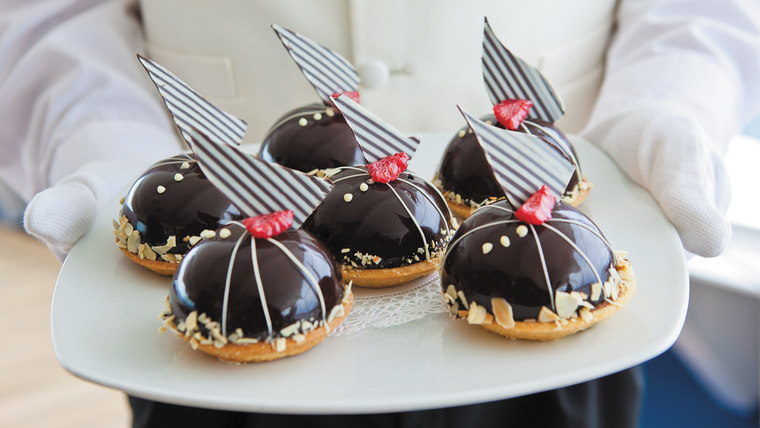 This high-end cruising seems to be a developing trend. "People, especially with means, are not content with cookie-cutter travel anymore," Jetsetter Editor-in-Chief Sean Murphy told TODAY.com. "They want extraordinary as opposed to expected."
"More and more of the affluent are doubling down and spending their money on one-of-a-kind, sometimes over-the-top travel experiences because memory-making has greater value than all the things that money can buy," he said.
RELATED: World's luckiest passenger? This man got a 737 flight all to himself
Another company, Crystal Cruises, started its own 102-day world cruise, embarking January 2016, and sells tickets for $205,720 per person. Cunard's 2016 Queen Mary 2 can set you back up to $233,998.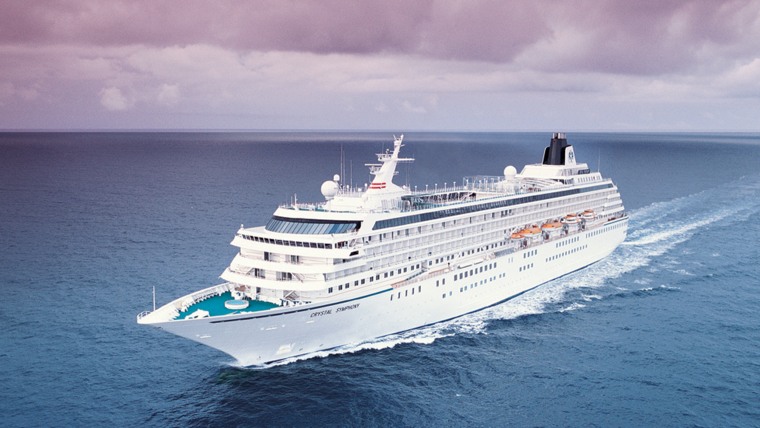 "The caliber of amenities – plush accommodations, elegant dining, personalized service and attention – will always remain cornerstones of any luxury travel experience," Crystal Cruises CEO and President Edie Rodriguez told TODAY.com. Exclusivity, however, is essential. "That truly is what sets a luxurious travel experience apart from those that can be reached at any time by anyone."
For Crystal Cruises' world tour options you get complimentary comforts and conveniences including chauffeured transfers, exclusive gala, pre-cruise hotel stay, once-in-a-lifetime shore-side events, private enrichment classes, fitness programs, entertainment, social invitations and mementos.
RELATED: How this man traveled the world on a budget, visiting 60 countries in 3 years
Next up in the line of luxury travel is private jet world tours. Crystal Luxury Air is set to debut in 2017 and will offer 60 business-class seats on 28-day itineraries that will visit 10 to 12 remote or sought-after destinations, with accommodations in top hotels and resorts, and dining options at the finest Michelin-rated restaurants. "And with the evolution of luxury cruising, we are advancing to the next stage with new vessels and luxury options that will harness all of what I call the "ECO" power: Evolution, Customization and Options," said Rodriguez. "Luxury transport means larger — larger planes and larger ships means more comfort."