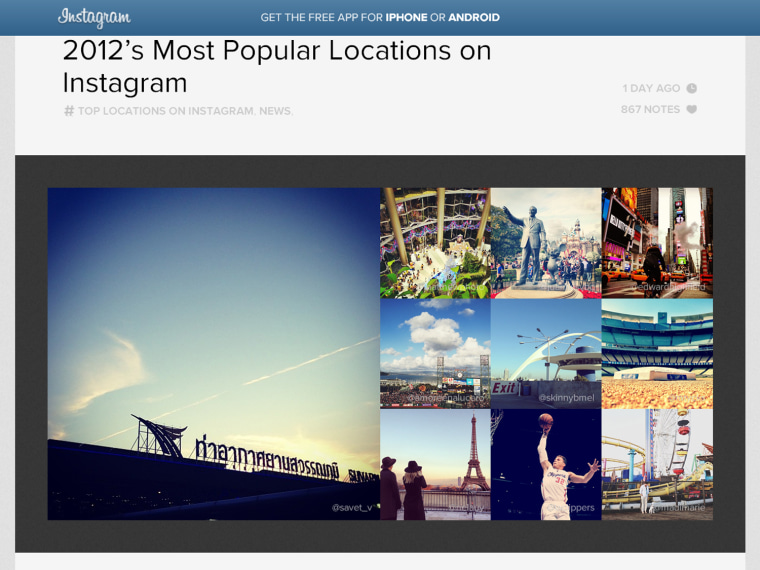 Where in the world are visitors most likely to whip out their camera and snap away? If you're measuring by Instagram's standards, Thailand is the clear champion of global photo ops.
Suvarnabhumi Airport and the Siam Paragon shopping mall, both in Bangkok, topped the list of the 10 "most-Instagrammed" locations on the planet in 2012, the photo sharing service has announced on its blog.
Destinations in the United States otherwise dominate the list, although the Eiffel Tower in Paris also makes the cut.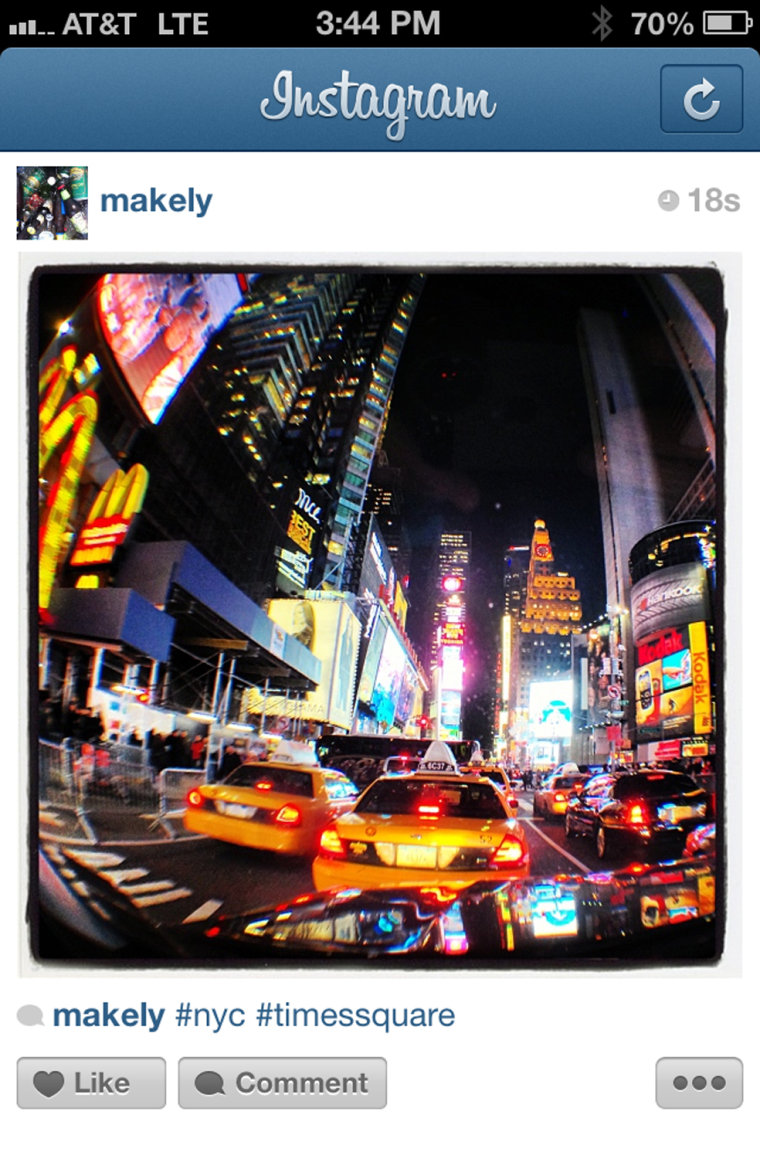 So of all the beautiful places in Thailand, why did an airport and a mall rank so high? Travel experts were somewhat baffled.
"I would have thought that cultural places would have made the list rather than just a brand new high-tech mall and a brand new high-tech airport," said Catherine Heald, co-founder and CEO of Remote Lands, a New York travel agency that specializes in Asia.
"But I guess that shows you that kids these days – they're the ones using Instagram so this shows their tastes."
More than 100,000 photos were taken at Suvarnabhumi Airport just in the past 12 months, Instagram said on its blog. Heald noted that Thailand is a popular destination so many visitors likely want to show off to their friends that they're actually there.
The gleaming airport, which opened in 2006, is massive, cool and modern, Heald said. Gary Leff, a frequent flier who often travels to Asia, called it "beautiful and functional."
"Some people find Suvarnabhumi cold, architecturally and temperature-wise," Leff said. "(But) there are plenty of good shops and restaurants, and one of the very best -- if not the best -- airport lounges in the world: the Thai Airways first class lounge."
The second most-photographed place on Instagram's list -- Bangkok's Siam Paragon shopping mall -- is less known among tourists, but a huge draw for locals, Heald said. Leff called it a "shopper's paradise."
The huge complex boasts luxury stores, such as Versace, Prada and Chanel, a "gourmet paradise" food court and an entertainment complex that includes an IMAX Theater. Many visitors also head to the mall to interact with finned creatures at Siam Ocean World -- the largest aquarium in Southeast Asia, located in the basement level of the shopping center.
"What they have there that's quite unique is diving with sharks," Heald said. "So that's quite cool ... it's a really fun mall."
Looking for ideas to put together a fun and global itinerary for the New Year? Here is the full list the "most-Instagrammed" locations of 2012:
Suvarnabhumi Airport in Bangkok, Thailand
Siam Paragon shopping mall in Bangkok, Thailand
Disneyland Park in Anaheim, Calif.
Times Square in New York City
AT&T Park in San Francisco
Los Angeles International Airport (LAX)
Dodger Stadium in Los Angeles
Eiffel Tower in Paris
Staples Center in Los Angeles
Santa Monica Pier in Los Angeles