Once upon a time, people took photographs with film cameras and kept journals to remember their travels. Nowadays, we take selfies and post them on social media — oftentimes "checking in" to locations and adding hashtags.
Using this type of data, Montreal-based bus travel company Busbud assembled a list of the most "Instagrammed" places in every U.S state.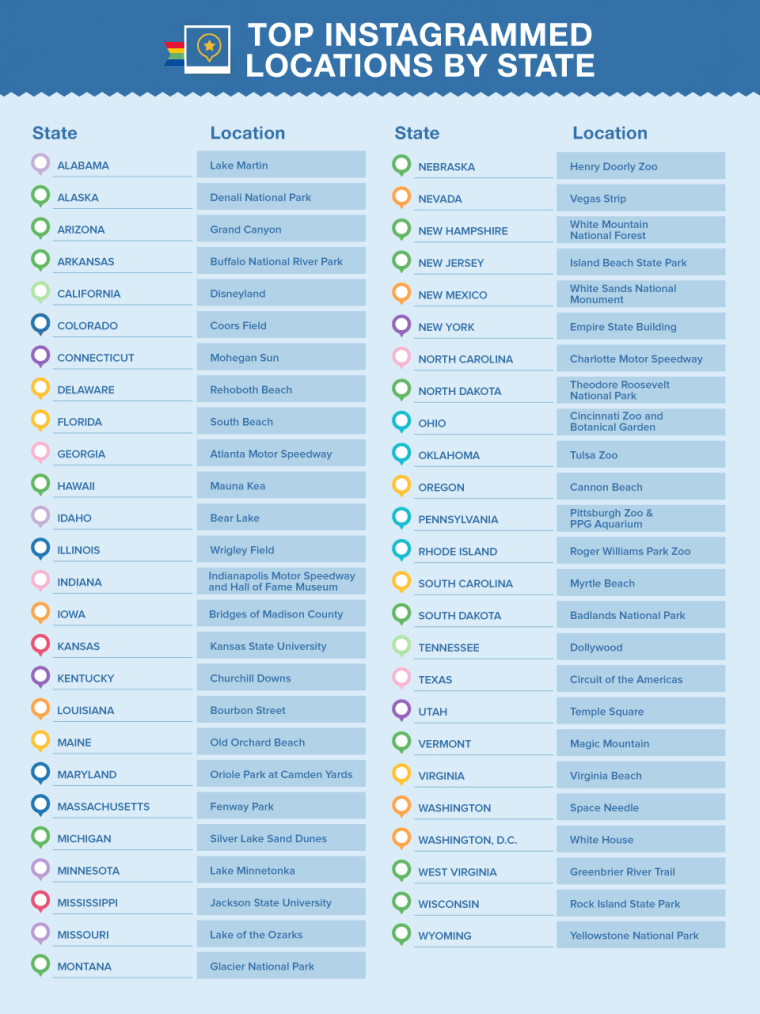 Some of the top locations include theme park Dollywood in Tennessee, Glacier National Park in Montana and Circuit of the Americas in Texas. Part of what's interesting about this data is that it shows which places are more commonly tagged than other tourist destinations. For instance, Dollywood is more popular — at least among the Instagram-savvy set — than say, the Country Music Hall of Fame and Museum, also in Tennessee.
RELATED: Tired of paying airline baggage fees? Try this travel trick
"To pick locations without any bias, we looked to TripAdvisor and pulled every location listed in each state," Alain Wong, director of communications at Busbud, told TODAY.
RELATED: 2015 Expedia travel survey on etiquette reveals the worst hotel guests
While Busbud didn't partner with TripAdvisor to come up with the list, it used the site as a source to discover what it says are the top locations to travel to per state in the U.S. From there, Busbud manually searched hashtags related to the most commonly visited cities.
"Using the Instagram API, we looked at the number of posts with a hashtag related to that location," said Wong. "For example, in Massachusetts, we found that the most geotagged posts were #fenway."
In almost every state, the most Instagrammed place was outdoors. Local and state parks top the list, followed by wineries and vineyards, historic sites, gardens, theaters, landmarks, nature and wildlife areas, zoos, and ski and snowboard areas.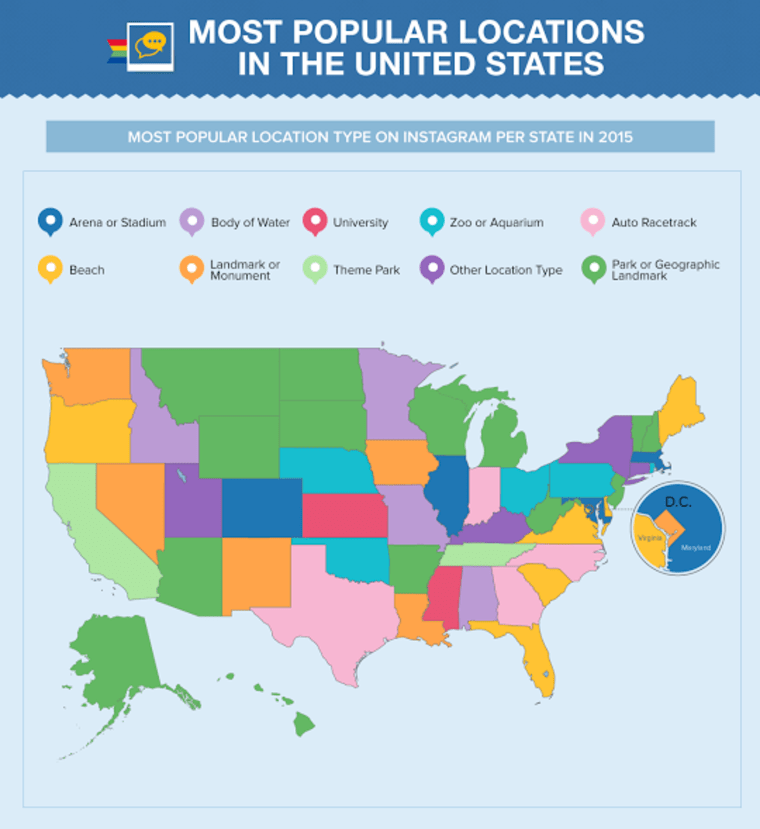 "Some were predictable, like the White House, the Empire State Building, Disneyland, and the Grand Canyon," said Wong. "Others were surprising, like the Cincinnati Zoo, the Circuit of Americas racetrack and Kansas State University."
Wong also points out that "Disney World lost to South Beach in Florida."
RELATED: Selfie-stick etiquette: 6 tips for taking great shots (without being a nuisance)
The only indoor locations to make the top 10 were theaters, though Wong notes that the research "didn't include bathroom selfies."
Busbud conducted the same research in Montreal, and found that the most Instagrammed location was the Bell Centre, home to the Canadiens, Montreal's NHL hockey team, "proving that Canada really is a hockey nation," said Wong.