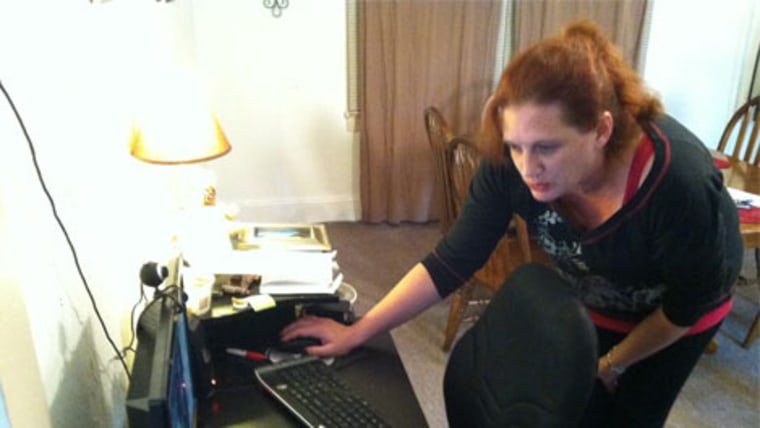 Facebook apologized for flagging the photos of a 7-year-old boy — who has Down Syndrome — taking part in the Special Olympics. But his mom, who says she was locked out of her Facebook account for three days because of the erroneous violation, wants more.
"Tell Facebook: Don't Censor Photos of Kids With Disabilities" reads the petition of Diana Cornwell of Charlotte, N.C., whose son Cole was shown on the social network participating in the Special Olympics. "Facebook needs to change its policy on how photos are flagged," she writes. "I feel if you flag a photo you must submit a reason and then Facebook should review it before deciding. If Cole were older and understood more, this would be devastating to him."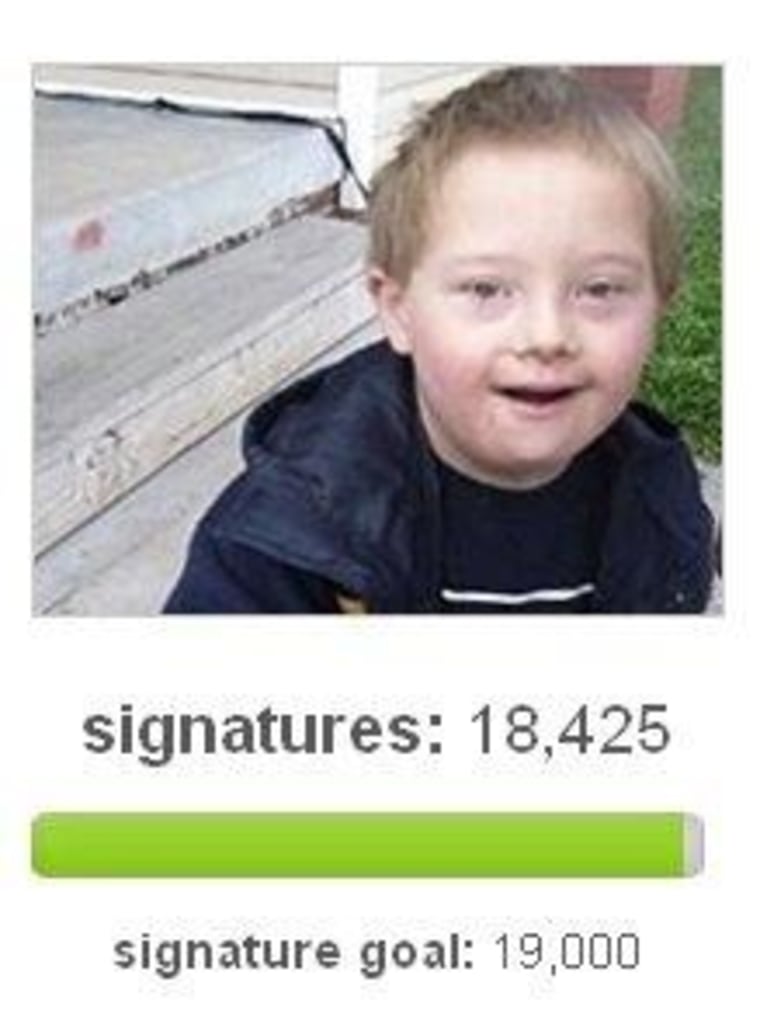 "The photo was was taken down in error," a Facebook spokesperson told NBC affiliate WCNC via email. "We apologize for any inconvenience this may have caused and we hope she'll repost the photo and continue to share her son's experience at the Special Olympics on Facebook."
Facebook does a wide variety social outreach programs, so you can be sure that it's not out there trying to disrupt the lives of those with special needs. The problem is, Facebook also houses more than a 100 billion photos uploaded by its nearly 1 billion users — with more than 250 million photos added every day. The network must fight a fire hose of offensive Internet content which reportedly includes animal abuse, pedophilia, corpses and more. And with no real customer service department, mistakes are bound to happen.
Like many other Internet outlets, Facebook outsources its content monitoring to services staffed by employees in in India, Mexico, the Philippines and Turkey. For every photo of a breast-feeding mother or nude drawing clumsily removed from Facebook, content monitors slog through overwhelming evidence of humanity at low tide. As fair as it might seem, Cornwell's proposed review process could mean a lot of truly offensive material would linger online. Quick take-downs keep the social network a clean well-lighted place — at least in comparison to the rest of the Internet. It's really pretty amazing, though the exact process isn't something Facebook is willing to talk about.
This is by no means the first tale of Facebook outrage over erroneous photo removal, and you can be sure it won't be the last. In December, Facebook found itself apologizing to Heather Stultz, another North Carolina mom, after it removed a photo from her breastfeeding support page, "Respect the Breast." In March, Facebook came under fire for removing a photo by renowned artist Juan Hidalgo that showed two men kissing. Facebook apologized — pointed to its LGBT teen outreach — and unblocked that photo. There are many other apologies where these came from.
Unless Facebook chooses to spill, we may never know exactly how the photos of Cornwell's son came to be flagged, or whether her profile would have eventually been unlocked had she not received some media attention.
Of course Cornwell is outraged — she's a parent protecting her child. What was otherwise "a very proud moment" for her son turned into frustration ... with a side order of insult.
But will her petition accomplish anything? Odds are, Facebook won't open a customer service hotline anytime soon. I've asked the social network about it and am awaiting an answer. But for all our complaints, both you and Facebook know by now, few people ever actually quit Facebook.
Helen A.S. Popkin goes blah blah blah about the Internet. Tell her to get a real job on Twitter and/or Facebook. Also, Google+.
More on the annoying way we live now: