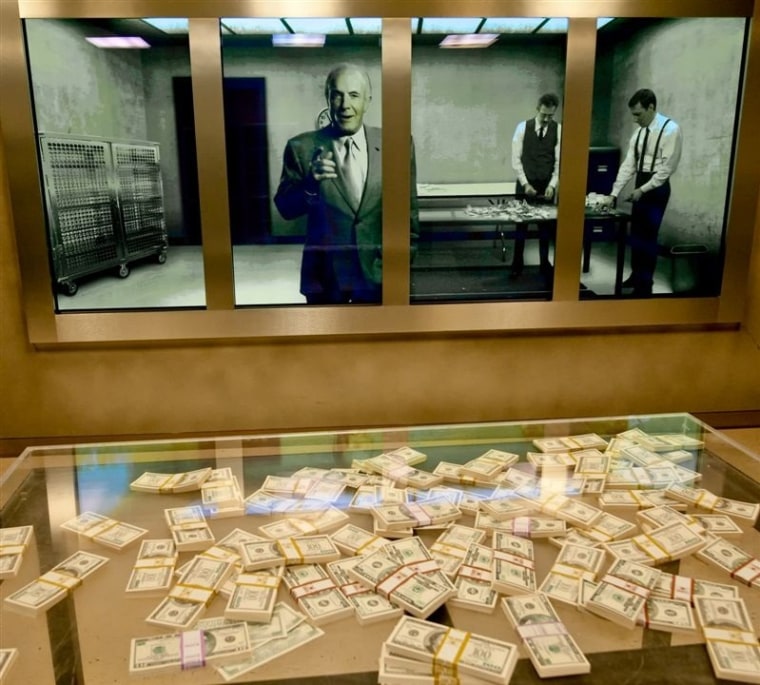 If you're heading to Las Vegas any time soon, don't be surprised if you find yourself in the middle of a mob war.
On one side, there's the new Mob Attraction at the Tropicana Las Vegas, set to open on March 1; on the other, the city-owned Mob Museum, which opened downtown on Feb. 14. Offering different takes on mobsters, gangsters and goodfellas, each one is hoping to stake out its own piece of the action.
"It's a new turf war," said Anthony Curtis, president of LasVegasAdvisor.com. "It's the South Strip boys against the downtown mob."
For those keeping score, the Tropicana attraction is technically reopening after its predecessor, the Mob Experience, went belly-up in September. "We had to create a new name, new logo, new everything," said spokesman Spence Johnston.
Like its predecessor, the Mob Attraction is, as the name suggests, more interactive attraction than cultural repository. Upon entering, visitors make their way through a series of immersive experiences that chronicle mob history from immigration — think Ellis Island with foghorns and the smell of saltwater — to a 1930s speakeasy to the back room of a casino where you get to decide whether a cheater gets to walk or take a ride into the desert.
Along the way, videos by the likes of tough-guy actors, including James Caan, Frank Vincent and Tony Sirico, provide historical insights while real actors portray cops, bag men and bosses. According to Johnston, RFID badges will track visitors' decisions at various points — for example, to participate in a shakedown or rat someone out — leading up to a final scene in which "they either get made or get whacked."
Either way, they live to tell the tale and, presumably, visit the gift shop and view the venue's collection of artifacts, which include Meyer Lansky's journals, a home movie of "Bugsy" Siegel and photos of Sam Giancana, Tony "The Ant" Spilotro and other assorted wise guys.
"These are private belongings from their families," said Johnston. "They give you a look into the personal lives of these guys. It's a piece of American history."
Of course, whether there are enough Las Vegas–bound history buffs to support, not one, but two, mob attractions is an open question.
"There'll be some initial interest but I can't imagine people coming back after they've seen them once," said Alan Balboni, author of "Beyond the Mafia" and a professor at the College of Southern Nevada. "People still come here for the gambling and sex."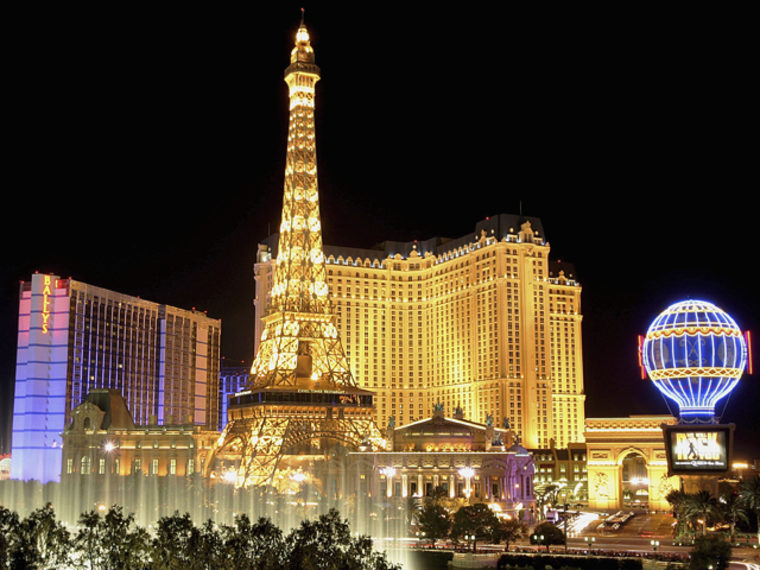 Rob Lovitt is a longtime travel writer who still believes the journey is as important as the destination. Follow him at Twitter.
More on Itineraries