He may be 68, but Mitt Romney comes across like any other hipster when it comes to posting Meerkat videos.
The former White House candidate experimented with the live-streaming app following his TODAY interview Thursday with Savannah Guthrie.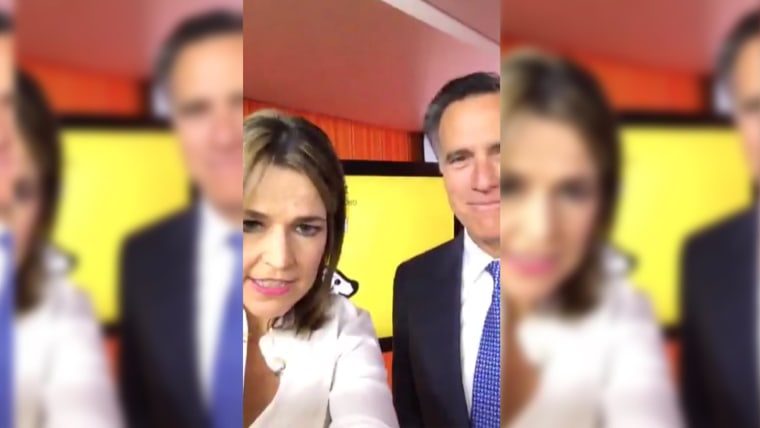 It wasn't his first time trying the app. He said he attempted using it the night before while making a "Tonight Show" appearance, but "we couldn't connect for some reason."
His effort the following morning was more successful, resulting in a video that captured the 2012 Republican nominee petting Wrangler ("What a soft, beautiful dog!") and introducing everyone to his son, Matt, (hanging out in the background) before turning the tables on Savannah by asking her tough questions — about how she splits up childcare duties at home.
Romney also revealed what he planned to wear during his upcoming boxing match with Evander Holyfield, the former heavyweight boxing champ. The two will duke it out for charity, and Savannah wanted to know whether Romney planned to wear the traditional boxing outfit of shorts, sans shirt.
"How can you go out there with a shirt on, all right? If you're going to go out in the arena?" he said. "I'm going to go Putin on you."
That, of course, would be a reference to the shirt-shunning Russian president Vladimir Putin.
Meerkat allows live video streaming over the web from a smartphone and is expected to become a handy tool on the campaign trail. Although Romney announced earlier this year he does not plan to make a repeat run for the White House, he did join the Meerkat community, taking many social media followers by surprise Wednesday.