This week's celebrity real estate news covers three arenas: politics, sports and Hollywood. Former presidential nominee Mitt Romney bought a new home in Park City, Utah; NBA star Kevin Garnett listed his Boston-area home; and actor Orlando Bloom listed his Outpost Estates home in L.A.
Mitt Romney drops $8.9 million on new place in Park City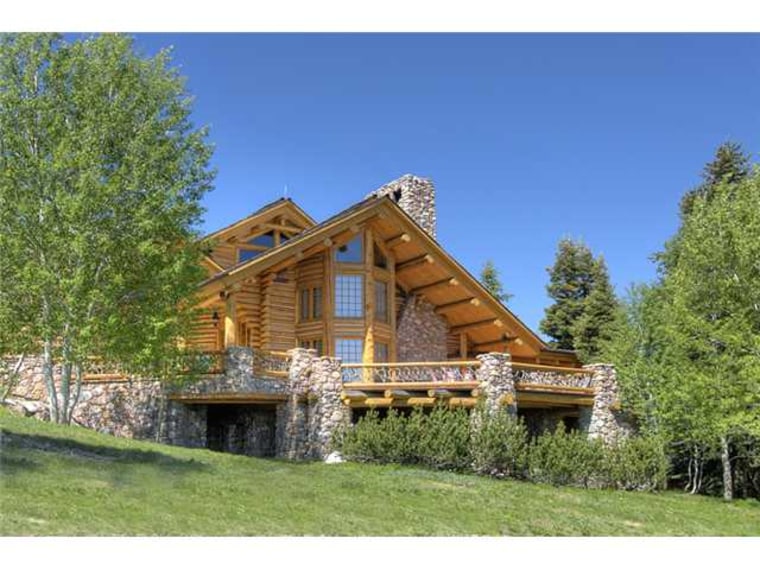 In 2009, Mitt Romney was downsizing his real estate collection, selling off his longtime home in Boston and another substantial vacation home in Park City, Utah.
After his failed presidential bid, he seems to be ready to build his real estate holdings back up again, starting with a place in Park City. The Republican just spent $8.9 million on an 8,730-square-foot house sitting right on the Success Ski Trail in Deer Valley. According to property records, the deed is held by a trust held in the name of his wife, Ann Romney.
Their new place in Park City is not only a ski-in, ski-out residence, but was previously featured in Architectural Digest, for architect Fred Babcock's use of whole logs in the design.
Romney currently also owns a home in La Jolla, Calif., which he is in the midst of renovating, as well as a townhouse in Belmont, Mass. The Romneys also have a family compound in Wolfeboro, N.H.
NBA star Kevin Garnett lists Boston contemporary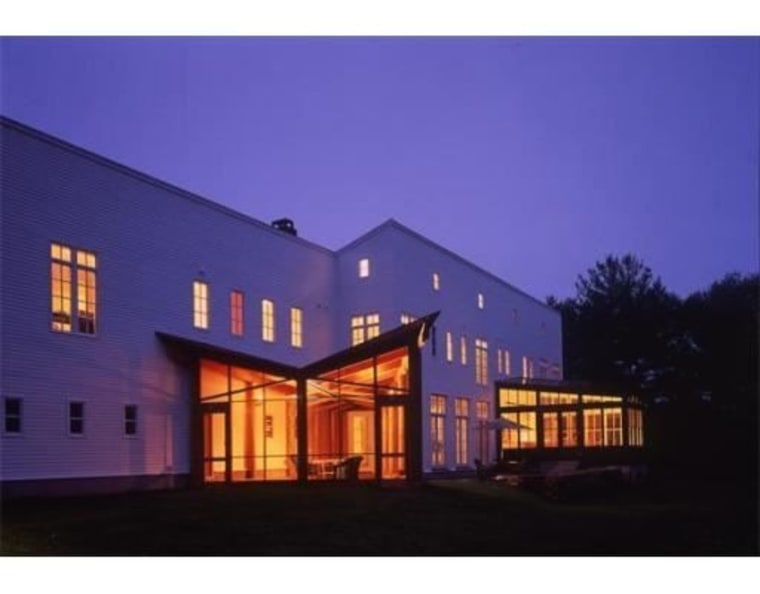 A major reason for selling a home? A new job in a new city. It's this exact reason that led NBA power forward Kevin Garnett to list his contemporary home in Boston. Garnett was recently signed to the Brooklyn Nets and he'll likely be buying a new place there.
Manhattan real estate is pricey, even with an NBA star's salary and if Garnett is hoping for a new place as stylish as his old digs, he'll want some extra capital. Luckily for Garnett, his Boston-area home is priced at nearly $5 million.
Designed by award-winning architects Machado and Silvetti Associates, Garnett's home is sleek and modern with five bedrooms, six bathrooms and plenty of high-end amenities, including a gym "made for a champion."
After a home is broken into, it takes quite some time to feel safe in the residence — even with a state-of-the-art security system.
That's what Orlando Bloom explained when he testified before a grand jury after his home was broken into by the notorious group of teen burglars known as "The Bling Ring" in 2009.
"You are like, 'Who has been in my house?' You know, the value of things kind of fades away," he said. "It's really about who is it. Who am I starting to question?"
Shortly after the break-in, Bloom and Miranda Kerr — his girlfriend at the time, and now wife — moved to New York City, leaving their contemporary Beverly Hills home behind.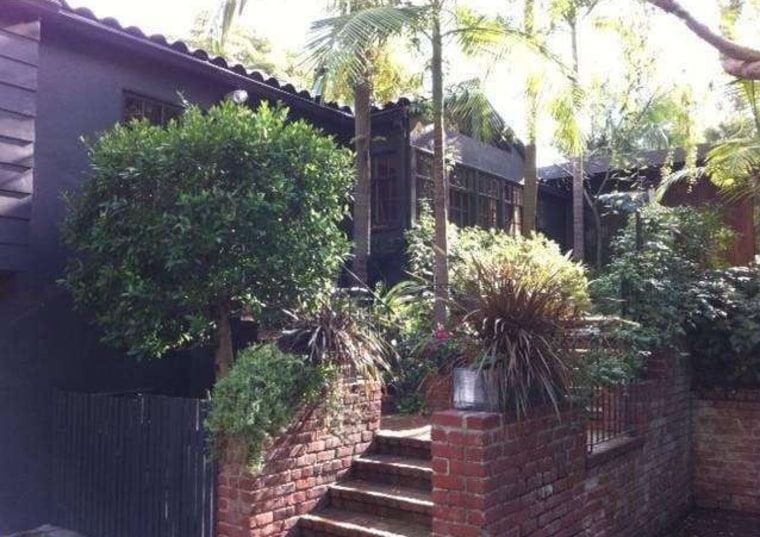 For a few years, it appeared that Bloom was going to hold onto the house, but this past summer he listed the contemporary residence for rent. Then, just last week, the home officially hit the MLS with an ask of $4.5 million.
Not only is the home well-known for its role in the Bling Ring case, it's also a bit notorious for the non-traditional paint color Bloom chose for the home's exerior. The low-slung house at 2645 Outpost Dr., Los Angeles, Calif., is coated in black paint.
Inside the home is a bit more mainstream, with celebrity-approved amenities like a chef's kitchen and a master suite that opens up to the lush pool area, which includes a swim machine and spa.
The Outposts area of Hollywood Hills has long been popular with celebrities. Salma Hayek recently listed her Outpost Estates place as a rental, and Ryan Reynolds also once called the area home. Hollywood Hills homes have a median value of $1.382 million, although many homes on the market currently are priced well above that.
Related stories:
Erika Riggs, a real estate writer for Zillow Blog, covers celebrity real estate, unusual properties and home design trends. Read more of her work here.