Eight years ago, Laura Darby was offered the chance to move to the Congo and research chimps in the wild.
The opportunity was Darby's dream, but there was one problem. She had a brand new boyfriend.
Not ready to give up the amazing job (or her new beau, Adam Singh), she invited him to travel with her to Africa, and together, they made the journey to the remote village that would be their new home.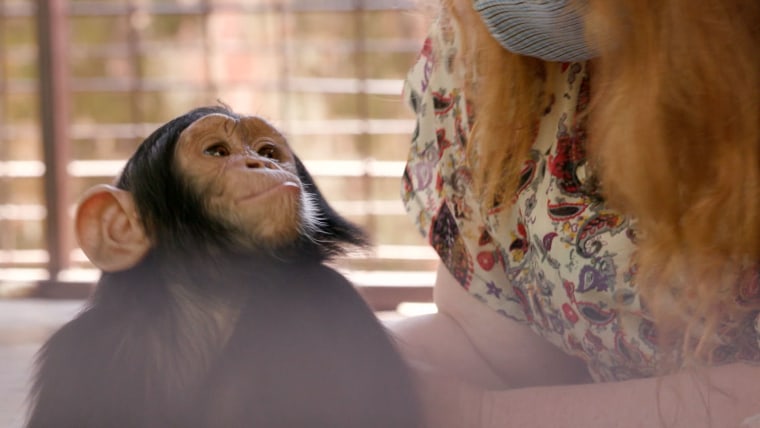 On top of Darby's research, the couple cared for five orphaned chimps — two of which lived in their house.
"It was kind of like having a child that you had to take care of who just had really sharp teeth," Darby said.
And as tough as the living conditions were, by Christmas, Darby and Singh (and their chimps!) were one big happy family.
RELATED: Hoda Kotb's Tulane commencement speech offers 10 life lessons for grads
But shortly after, their good fortune took a turn.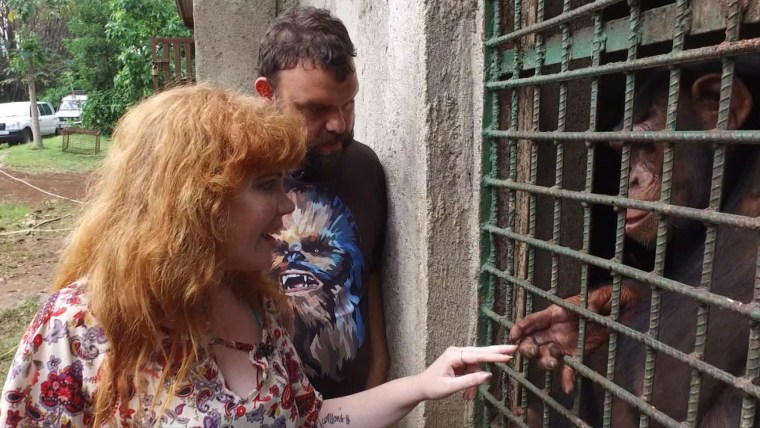 Darby was diagnosed with malaria, and a corrupt village official threatened to seize the chimps if they didn't pay the money he requested.
"So I hatched this plan," Darby explained. "I put out a call. I found a place for them to go. I found somebody who was willing to pay for a flight if we could find one."
The couple trudged across a river with their five chimps and waited for a plane to arrive on the airfield.
But when the plane finally landed, Darby and Singh found themselves surrounded by a group of people, including the corrupt official.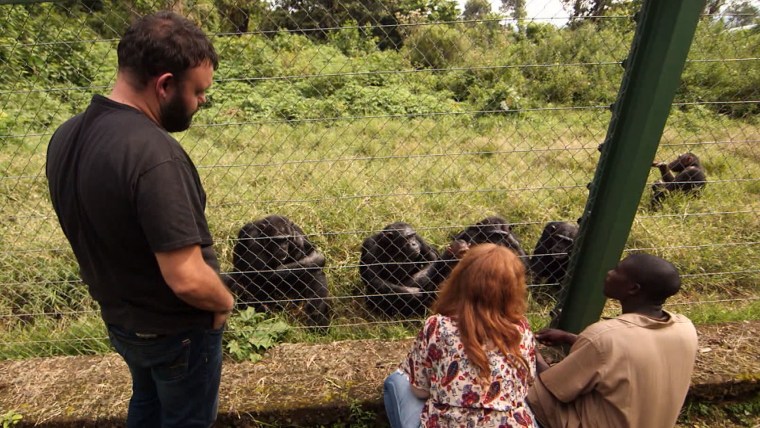 RELATED: Blind hockey fan and son get emotional Stanley Cup surprise
"He got there probably 15 minutes after the plane had landed," Darby said. "And he was angry. He wanted his money."
The situation quickly turned physical, but thanks to the pilots, the American missionaries and a few locals, the couple managed to close the plane door and take off — moments later, flying high above the canopy with their chimps.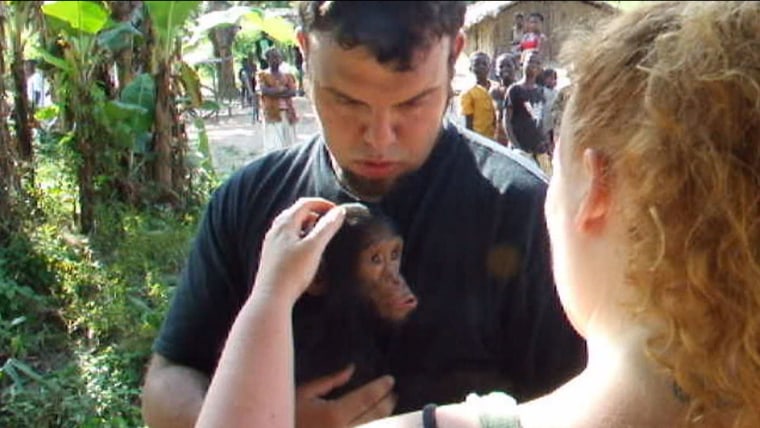 Darby and Singh took the animals to the Lwiro Center for Rehabilitation of Primates, where they delivered the babies to safety ... and then got married!
"Both our mothers said to us that, 'After this trip either you two will love each other forever and you'll be together forever, or you're gonna hate each other,'" Singh explained.
Fortunately, it turned out to be the former.