The iconic Mini Cooper is a car we love, but some owners took that devotion to the next level this past weekend.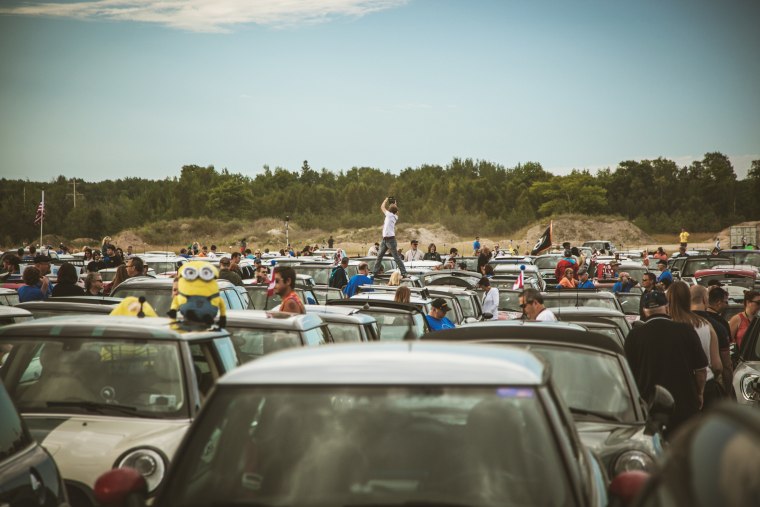 More than 1,300 Mini Coopers gathered for Mini on the Mack, a parade across the Mackinac Bridge in Mackinaw City, Michigan, to break the English-held world record for largest-ever Mini Cooper parade. The parade was organized by Mini of Grand Rapids, with the support of Mini USA, and has become the perfect way to bring the community of car owners together.
RELATED: Forget driverless cars: Flying vehicles are almost here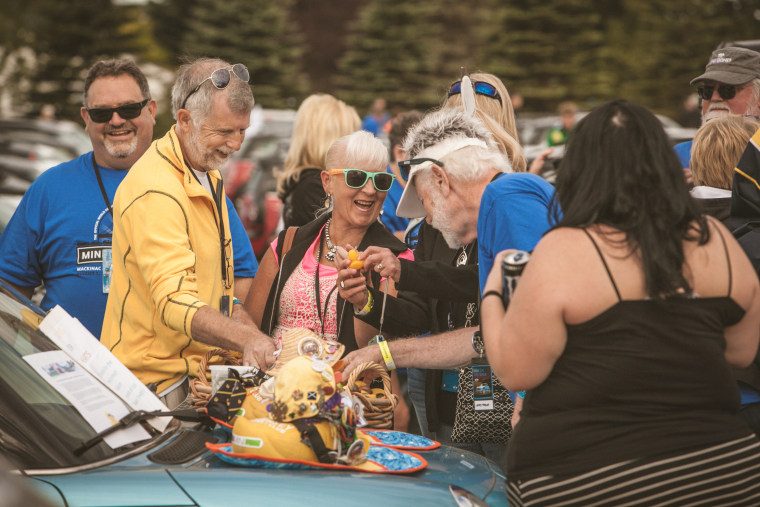 That group included Alaska natives Carol and Bob Friend, who decided to take an all-American RV road trip with their Mini on the hatch. "We're on the road for a year and look up Mini events in the areas of where we're going to," Carol told TODAY.com. The husband and wife duo traded their minivan for a Mini Cooper in 2013, when their grandchildren said it was time for something more fun. Carol and Bob ended up with a Mini convertible and even hired a graphic designer to customize it for them.
Fellow Mini enthusiast and Indiana native Tina Phipps took her car's look over the top: She had a graphic designer convert it into a Minion from "Despicable Me."
RELATED: Despicable! Giant inflatable Minion falls on road, causes traffic jam
"If I had a dollar for everyone that wanted a picture…I tell everyone my car is sunshine and it just makes everyone smile," she said.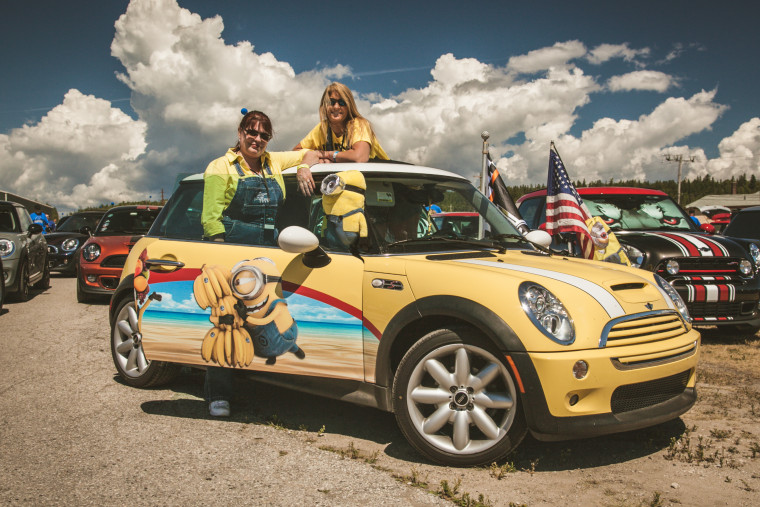 Phipps was so determined to bring her two-week old, Minion-inspired car to the parade she closed her business for the weekend. She said it was totally worth it because of the new friends she made and the smiles she was able to bring to others with her funky car. Besides wearing Minion T-shirts and handing out bananas, Phipps says that if the Minions were to buy a car, it would no doubt be a Mini Cooper.
RELATED: Dad dons awesome costume for movie trip with 'Minions'-obsessed son
The parade broke the record for the largest gathering ever of Minis in U.S., but fell 139 cars short of the world record. However, the group agreed they can't wait to come back to Mackinaw City in 2017 for another attempt at Mini on the Mack. Until then, they'll have to go to other gatherings held around the states to support the friendly community built around the love for a cute car.