Nurses at Svartedalens elderly care home in Gothenburg, Sweden, have had more energy, higher efficiency and an overall boost in well-being ever since they started working shorter days earlier this year. The patients, in turn, are experiencing better care and attention, and the establishment has had a lower turnover rate. This positive shift is turning heads, causing other companies to re-evaluate their own practices.
Svartedalens began experimenting with a six-hour workday instead of the standard eight — with employees earning the same wages as before. The company found that a shorter workweek has led to happier and more well-rested employees, with benefits rippling throughout the workplace. Tasks are completed more efficiently — and are of higher quality — which makes for more satisfied customers, who in turn spread the word about the company. Other Swedish establishments have been following suit, reaping many of the same benefits.
And while this program seems fine for a Nordic welfare state, could this model work in the U.S.?
RELATED: These are the best jobs for work-life balance
According to data from the International Labour Organization, "Americans work 137 more hours per year than Japanese workers, 260 more hours per year than British workers, and 499 more hours per year than French workers." With no federal law requiring paid sick days, annual leave or parental leave, Americans find themselves working far more than people living in other countries.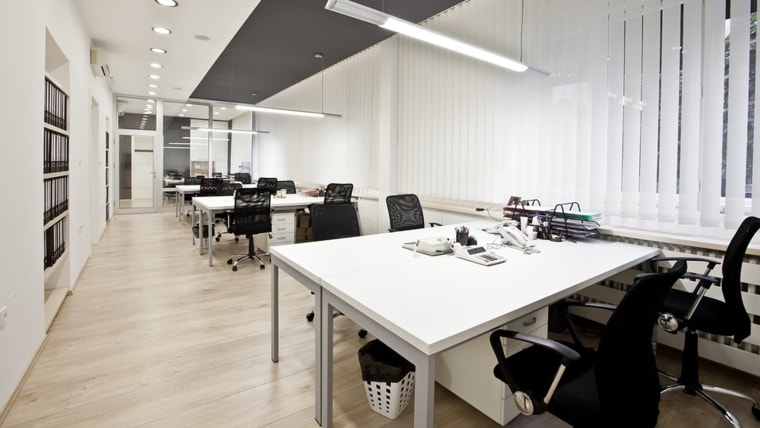 Anna Coote, associate director of social policy at the New Economics Foundation, thinks the American work culture revolves around the concept that the more one works, the more successful he or she will be. She says implementing such a radical change would require a shift in the way the workplace is perceived altogether.
"Work better, yes, not work longer," Coote told TODAY.com. "In the longer term people will see that the modern life isn't just about working more and more and harder and harder hours."
RELATED: Longer hours, lower wages, but happy? It's the new work-life blend
In fact, recent research shows that longer hours actually lead to a drop-off in productivity. Erin Reid, a Boston University professor, conducted a study in April 2015 in which she found that managers couldn't tell the difference between employees who worked 80 hours a week and those who just pretended to. Working longer hours, she concluded, doesn't necessarily mean working better — it can even have the opposite effect.
John Pencavel of Stanford University reached the same conclusion. He published a discussion paper in 2013 titled "The Productivity of Working Hours," in which he found that productivity decreases after 50 hours of work in a week, so much so that someone who works 70 hours in a week produces the exact same amount as someone who works 55 hours.
Lisa Horn, co-leader of the Society for Human Resource Management's Workplace Flexibility Initiative, said that shortening the workday can allow employees to have a life outside of the office while completing the same amount of work that they would if they were to give up those extra hours.
With less time devoted to work, Coote thinks people will be able to dedicate more time to their families and leisure activities. Reducing work hours, she said, can even help the environment, as people will have more time to devote to sustainable activities such as gardening, and walking or biking instead of driving everywhere.
RELATED: How more millennials could change the workplace for the better
And while it might be difficult to imagine now, our workaholic culture wasn't always a given. John Maynard Keynes predicted in his 1930 essay "Economic Possibilities for Our Grandchildren" that Americans would be working as few as 15 hours a week by now. He claimed that living standards in "progressive countries" would be so much higher within 100 years that people would have the means to spend far less time in the office and more time on leisure activities.
Keynes theorized that technological advancements would increase productivity in the workplace, allowing people to get the same jobs done in far less time. And according to data from the U.S. Bureau of Labor Statistics, overall output from Americans working in both business and non-farm business sectors has increased every year since 1947, with the exception of 1974.
While the Svartedalens elderly care home didn't cut employees' pay along with their hours, many companies are still entrenched in a "punch card" mentality, where time — rather than productivity — is a big factor in determining compensation.
"Everybody should be able to earn to get what they need on a six-hour day. That's not a lot to ask," said Coote. "Children used to work in factories. 12-hour days used to be the norm. Things do change over time and it is possible to change them."
Horn believes that a shortened workweek is just one of many ways that employers can begin to think about improving workplace productivity and the quality of life for their employees, and these changes have been in the works for some time. She cites shift-trading, self-scheduling, part-year work and telecommuting as options of a flexible work schedule.
RELATED: Can modern dads have it all? Work realities clash with millennial men's ideals
"(It's) cutting down on commuting times, increased engagement, more productivity, and I think that trend is only going to continue," she said.
Horn notes that the reason for this continuing trend might be because millennials, who are known for valuing work-life balance, now make up the largest generation in the U.S. labor force. In efforts to recruit the best and the brightest of this group, companies are introducing workplace flexibility initiatives to accommodate the generation's cultural expectation that one should not have to sacrifice his or her personal life for work.
"It really doesn't matter when, where or how my work gets done, but that the work gets done," Horn said. "As long as I'm meeting expectations and results, a lot of those concerns go by the wayside. It really comes down to a clear understanding between an employee and supervisor."
It's a trend that more and more companies are testing not only in Sweden, but around the world, too. The Latin American search engine elMejorTrato.com moved to a 32-hour workweek over five years ago and hasn't looked back, as it's seen productivity grow by 204 percent. Fast Retailing, the parent company of Uniqlo, Theory and J Brand, announced recently that it will be offering some of its employees a four-day workweek as part of an experimental trial.
"Why should people be cut off from their children, from the people they love, for so many hours a day because of the way the market is structured?" Coote said. "It's not fair. It's not right."